Instruction
Bryson DeChambeau's coach gives us three things we can steal from Bryson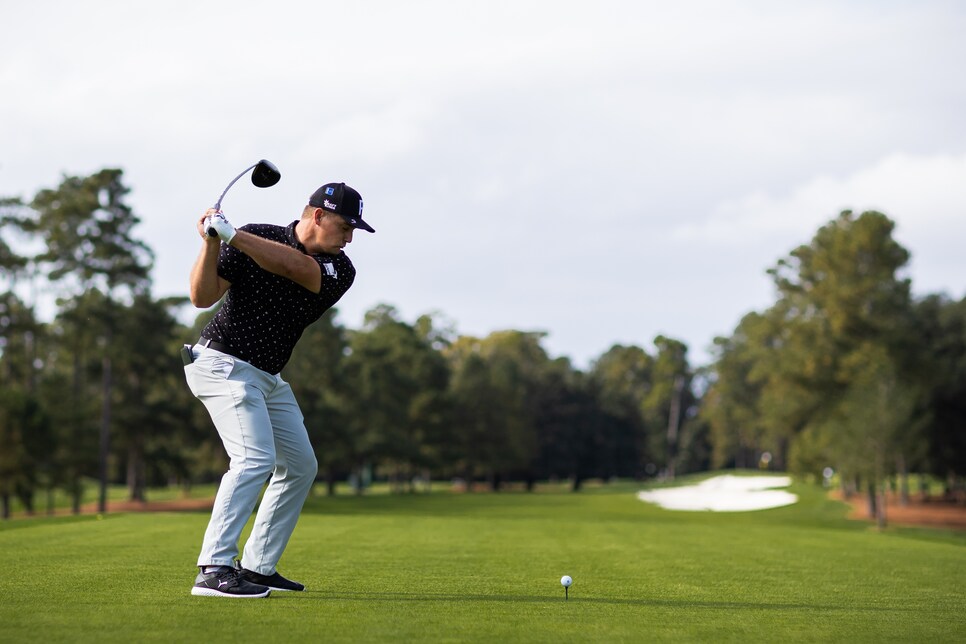 You aren't going to barricade yourself in your coach's house for two months, drink multiple protein shakes a day and hit 3,000 balls in a week. But that doesn't mean you can't draft off of some of the DeChambeau experience to play better. Golf Digest 50 Best Teacher Chris Como, Tiger Woods' former instructor, works with DeChambeau and has the best seat in the house to offer insights on what we can learn from the U.S. Open champion's game. "In some ways, Bryson is obviously an outlier, but there's a lot of it anybody can learn from and use."
"This is the low-hanging fruit for most players—a swing change that would provide the most instant benefit of more speed," says Como. "Restricting that turn just won't let you get the most out of your body."
Focus your practice on your scoring clubs
Let's say you do start hitting it 10 or 15 yards longer. What does that do to change your "standard" mixture of shots at your club? "For Bryson, hitting it longer meant he had a lot more wedges and short irons," says Como. "Those clubs have been a real focus for us over the last few months, and he's gotten way better at hitting them. You have to recalibrate what you practice to match up with your updated playing style."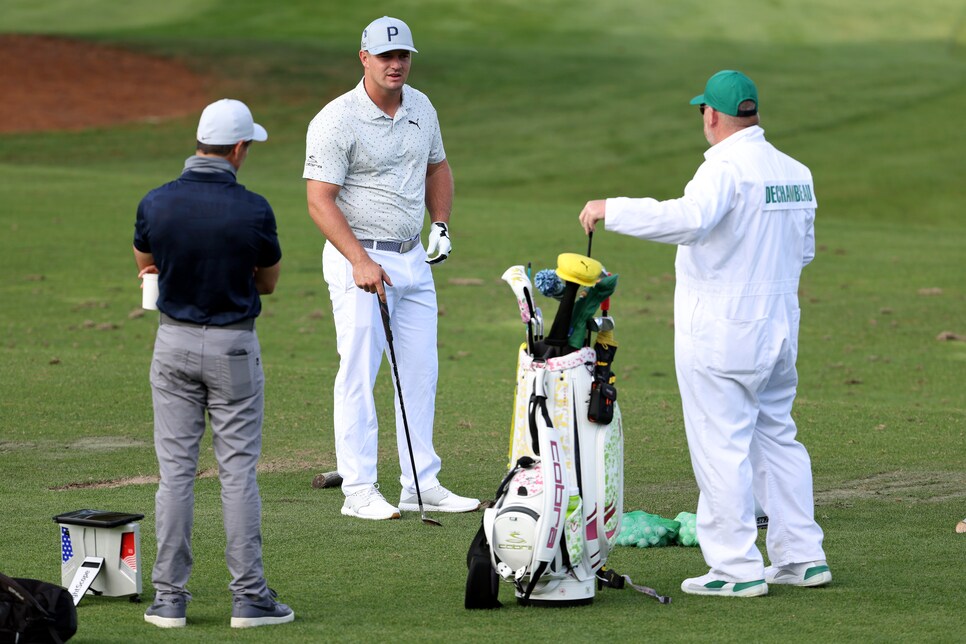 Bryson DeChambeau prepares on the range before the 2020 Masters with swing instructor Chris Como and caddie Tim Tucker.
Jamie Squire
Keep searching for an edge
DeChambeau doesn't accept anything as "normal"—from spin rates to driver length to club length and loft to the amount of effort that should go into a swing. You can do the same, in your own way. "Don't fall prey to ordinary constraints," says Como. "That applies to the makeup of your set in the bag, the flex you use in your clubs, what swing style you use, all of it. You don't have to do something because somebody else does. Don't be afraid to search for more information and do what works for you specifically. I hope that's one big thing Bryson is helping do for the average player—showing there's always more out there to find."