News
U.S. Open 2020: Bryson DeChambeau declares what his next big equipment experiment will be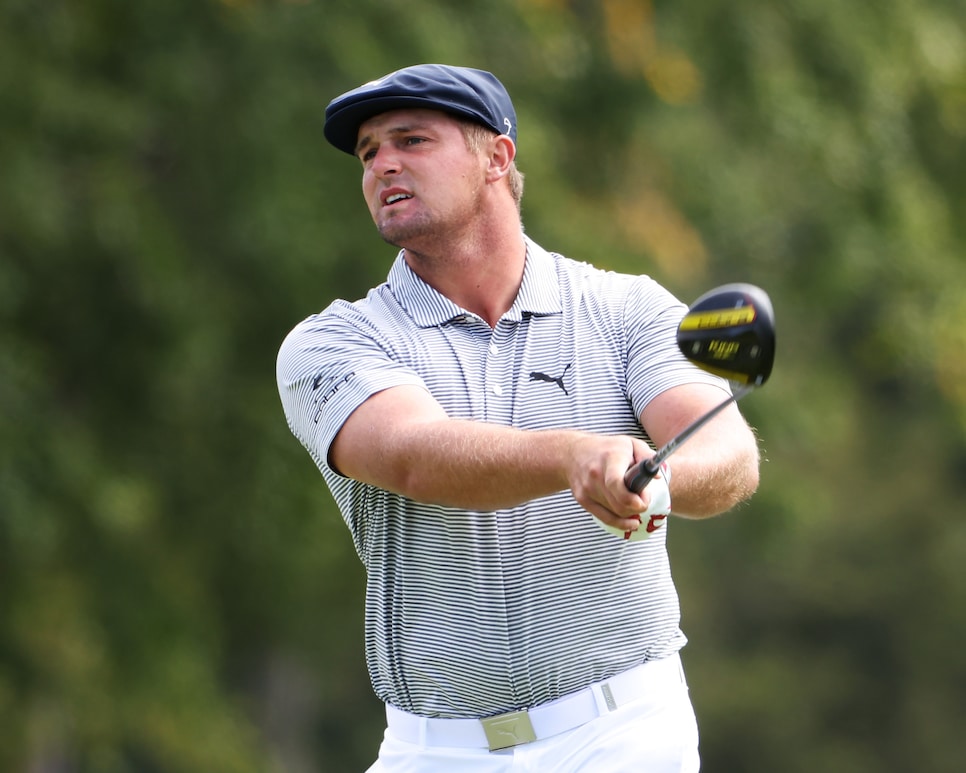 Bryson DeChambeau says he will soon start testing a 48-inch driver.
Jamie Squire
After winning the 2020 U.S. Open, Bryson DeChambeau said long-drive specialists such as Kyle Berkshire and Justin James "all inspired me to try and go harder at it. They are the ones breaking the barriers. I can see what is possible."
Now it appears as if DeChambeau might go after another trait some on the long-drive circuit use in order to get even longer than he already is—a 48-inch driver.
Asked if his U.S. Open win validated his approach, DeChambeau did not hesitate. "Absolutely," he said. "And I'm not going to stop. Next week, I'm going to be trying a 48-inch driver. We're going to be messing with some head designs and do some amazing things with Cobra to make it feasible to hit these drives maybe 360 [yards], 370, maybe even farther. I don't know."
According to Ben Schomin, PGA Tour rep for Cobra who works with DeChambeau on his equipment, DeChambeau's current Cobra Speedzone driver is 45.75 inches, so a 48-inch driver is an additional 2.25 inches in length. Schomin notes, however, that a drastic change to the driver head isn't likely needed as DeChambeau already uses light, 2-gram weights in the two weight ports on the bottom of the club. By already utilizing a light clubhead, the extra weight from the additional length shouldn't be an issue.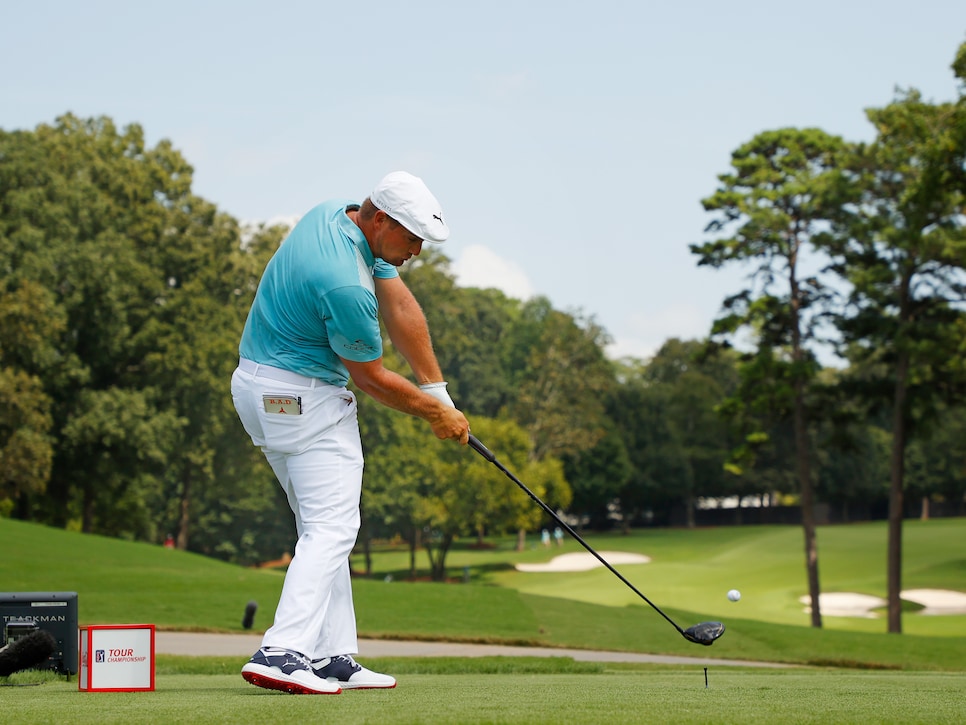 Bryson DeChambeau has gained 20 yards in driving distance this year, but he's looking for more.
Kevin C. Cox
That said, the relationship between clubhead speed and shaft length is not always an easy one to figure out. That's because a longer club generates more clubhead speed than a shorter club only when, at impact, it is rotating around the swing axis at the same rate. In layman's terms, it means the clubhead will cover a longer arc in the same amount of time, thus increasing speed and distance.
Although one would be crazy to question DeChambeau's desire to try a 48-inch driver, longer driver shafts have a mixed history. Major winners such as Phil Mickelson (47-inch shaft) and Padraig Harrington (a brief experiment with a 48-inch shaft) found little success by going longer.
A pair of senior tour players, however, did well with longer shafts. Rocky Thompson notably used a 56-inch shaft (before length was limited to 48 inches) in the early 1990s. Just 5-foot-11 and 170 pounds, Thompson finished among the top 10 in driving distance on that circuit for four straight years (1991-'94). Terry Dill followed Thompson's lead and used a 47-inch shaft in his driver (compared to 43 inches prior) on the senior tour and picked up five additional yards.
As for DeChambeau, it's not just about added yards, but the impact his innovative approach has on the game.
"I think I'm definitely changing the way people think about the game," DeChambeau said after his win. "I hope that inspires people to say, 'Hey, look, maybe there is a different way to do it.' Not everybody has to do it my way. I'm not saying that. I'm just saying in general that there are different ways to do things. If you can find your own way, find your passion—like Arnie said, swing your swing. That's what I do. That's what Matthew Wolff does. That's what Tiger does. That's what Phil does. That's what everybody does. We're all trying to play the best golf we can."
For DeChambeau, playing the best golf he can is a perpetual work in progress. And for those who might be tempted to think a move to a 48-inch shaft is a questionable call, make that assumption at your own risk. Whether it be single-length irons, low lofted drivers, graphite-shafted irons or a pretty unique putter, when it comes to his equipment DeChambeau has pretty much earned the benefit of the doubt that he knows what he's doing.