News
U.S. Open 2020: The clubs Bryson DeChambeau used to win at Winged Foot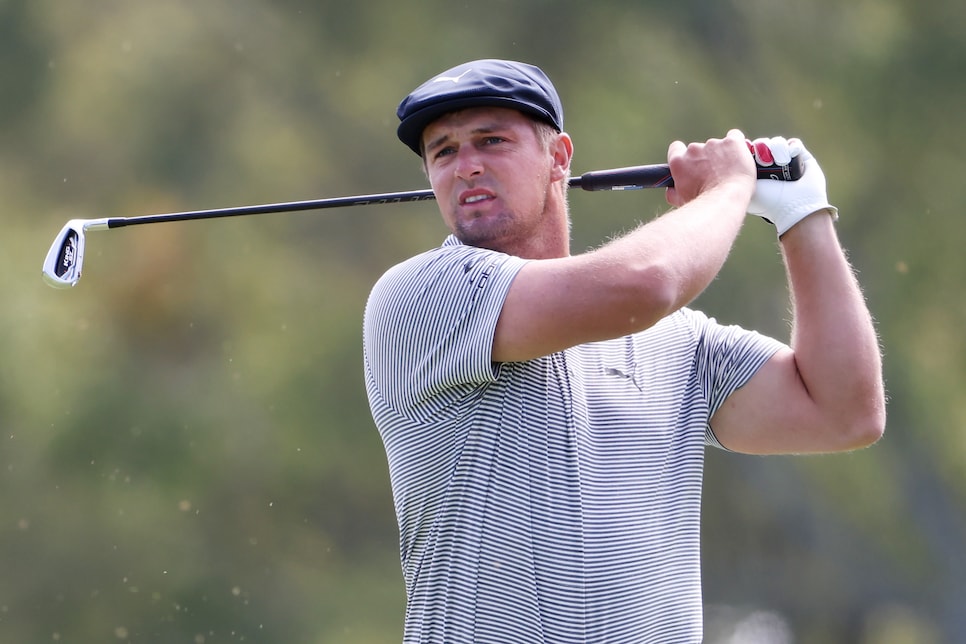 Bryson DeChambeau won the 2020 U.S. Open in, shall we say, a singular fashion. Unlike his PGA Tour brethren, DeChambeau uses single-length irons, a driver at 5.5 degrees of loft, a pair of 3-woods (one at 11.5 degrees) and on Sunday at Winged Foot's West Course, was the only player that managed to break par, shooting a final-round 67 (the only round under par on Sunday) to win the national championship by six shots over Matthew Wolff with a dominating display of golf further validating DeChambeau's dedication to playing a power game.
In winning, DeChambeau gained more than 21 strokes on the field in strokes gained overall, fueled by being approximately five strokes better than the field off the tee, more than six strokes better on approaches, nearly five strokes to the good around the green and picking up about four shots on the greens.
DeChambeau, who spoke about going to a 48-inch driver at some point to add even more distance to his arsenal, used a 5.5-degree Cobra Speedzone with a 60-gram L.A. Golf BAD prototype shaft. His two 3-woods, one 11.5 degrees the other 13.5 degrees, have the same shaft model, but at 70 and 80 grams, respectively, with the 13.5 a 3-wood head but at 5-wood length.
His split set of irons are, as is his custom, one length at 37.5 inches, with L.A Golf Rebar prototype graphite shafts. As much as DeChambeau's transformed body and added length off the tee has dominated the conversation, whether this win will resonate with everyday players leading to an increased trial of one-length irons will be a story to watch going forward.
After Saturday's third round, however, DeChambeau was focused on the present and not so much the future.
"It's one of those things that we've worked so hard, I feel like I know the golf swing as good as anybody, but if I can do it, it's a whole different question," he said. "There's nerves, pressure, all that, so I've got to make sure everything is in check tomorrow."
Consider that box checked.
What Bryson DeChambeau had in the bag at the U.S. Open: