Tour Life
Beware this British tour pro, who happens to be a notorious sleepwalker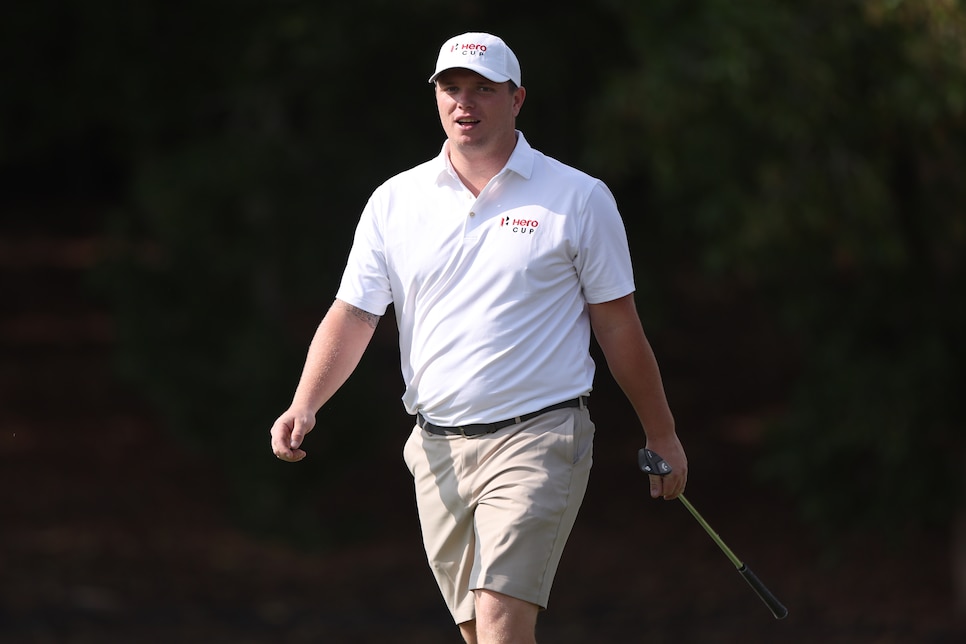 The above is a photo of Callum Shinkwin walking during the day, but apparently he does a lot of walking at night as well. While he's asleep. And he's a bit of a terror when he does.
Fellow British tour pro Jordan Smith revealed as much about the two-time DP World Tour winner who is one of his teammates at this week's inaugural Hero Cup. He also provided quite the tale of Shinkwin's snoozing strolls.
"I used to share with him at England golf training and he's a big sleeptalker and sleepwalker," Smith says in an interview with the DP World Tour. "And he's ripped the radiator off the wall before in his sleep. Woke up, didn't know what happened."
Wow, that's pretty wild. There's sleepwalking and then there's sleepripping. That's a whole other level.
"I've woken up with him on the end of my bed as well," Smith adds with a laugh.
In other words, those playing in the team competition this week in Abu Dhabi have been warned. Better deadbolt those hotel doors.