Day 2 Rewind
British Open 2022: Smith's record run, Phil's fizzle and 9 other Day 2 surprises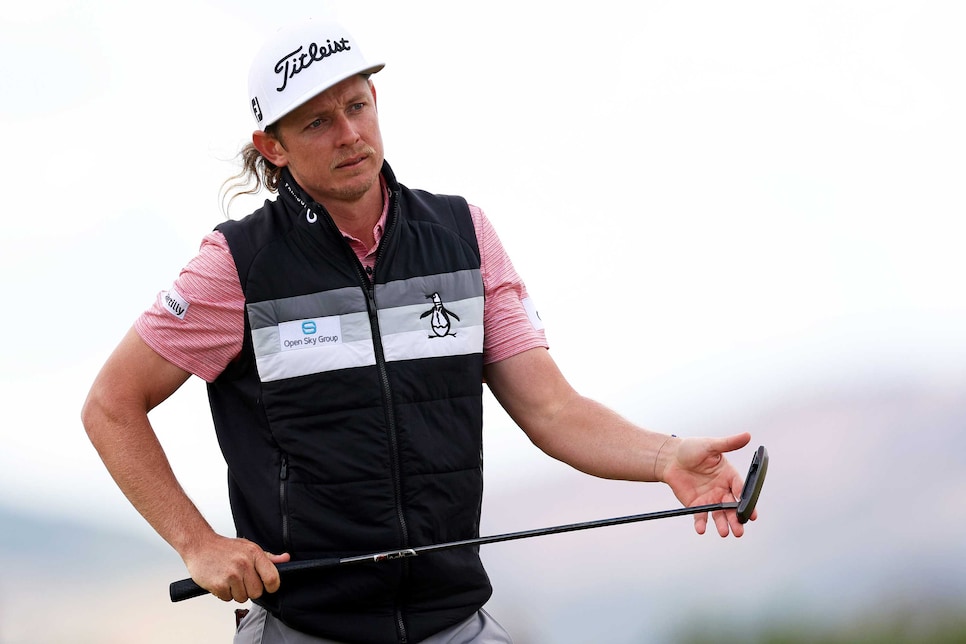 Cameron Smith now holds the 36-hole Open Championship scoring record with a 13-under 131 total.
Harry How
ST ANDREWS, Scotland — Now the fun begins. With the cut made at even-par 144, the 150th Open Championship kicks into weekend mode for those who figured out how to work their way around the humps and bumps of the Old Course. After a Friday 64, Cameron Smith holds the lead at 13 under, the lowest 36-hole score in relation to par in the history of golf's oldest major. The 28-year-old Aussie is getting familiar with being on big stages, having contended a few times at the Masters in addition to grabbing the title at the Players Championship in March. Certainly, he's no surprise, but there were a few that caught our eye on Friday. Let's rewind as we get you ready for Saturday's action with nine surprises from Day 2:
Cameron Smith didn't go lower
If this is a bit of déjà vu for you, well, indeed this is how we led off our Thursday surprises, only it was a different Cameron (Young) shooting the 64 that could have been lower. Smith made six birdies in his first 10 holes, then an eagle on the par-5 14th. He was in that "I'm going to make everything" zone with his putter that helped him claim the Players title at TPC Sawgrass, so ending with four straight pars felt a little deflating. Still, at 13 under for the championship, Smith can't be too upset.
Cameron Young didn't flinch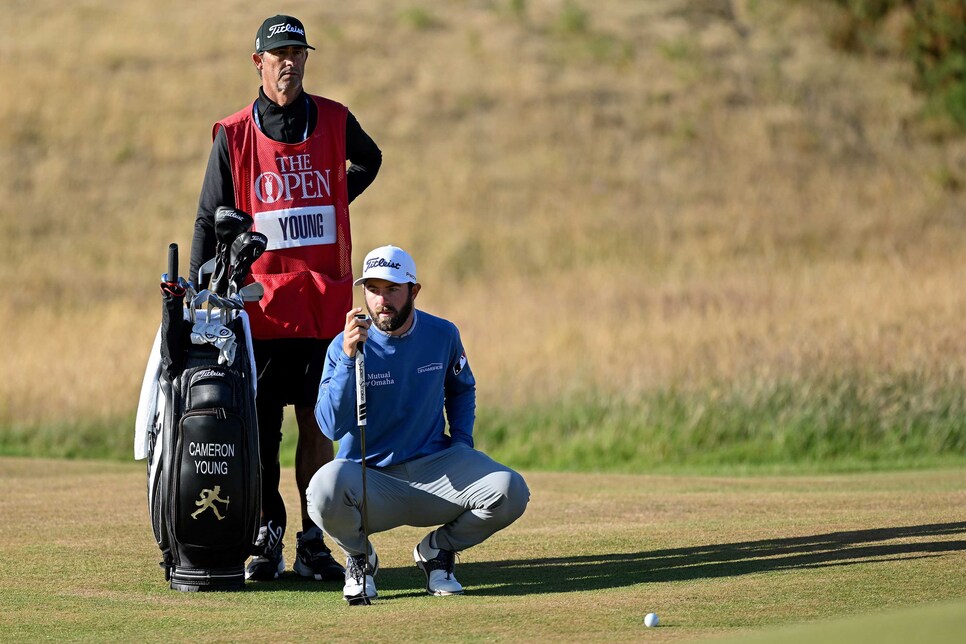 Maybe that's unfair to say about the talented PGA Tour rookie, but when you're making your debut in the Open, sometimes the inexperience can creep up on you. That wasn't the case for the 25-year-old from the mean streets of Sleepy Hollow, N.Y. He sits at 11 under par after a Friday 69, which is the lowest 36-hole score in relation to par for any first-time Open participant.
No Cameron has ever won a major
With Smith and Young in the final pairing on Saturday, just a little bit of minutia for you.
Adam Scott's remarkable rally
After his first six holes on Thursday, the 41-year-old Aussie was three over par and wondering if his ghosts of Opens passed were coming back to haunt him. But over his last 30 holes, Scott made 11 birdies and lurks inside the top 10. Scott had four top-10s in the championship starting with his frustrating stumble in 2012, when he lost a four-stroke lead at Royal Lytham with four holes remaining.
"You don't need much extra motivation at an Open Championship, but anytime I think about letting one slip through my hands, it hurts," Scott said. "And it would be exciting if I shot a really great round tomorrow to tee off with a legitimate feeling that I'm in contention, not only for the fact that I haven't really been in that position for a major for a little while, but also for the fact that I've had one [hand] on this jug, I feel like, and I'd like to put two on."
Brooks Koepka's major woes continue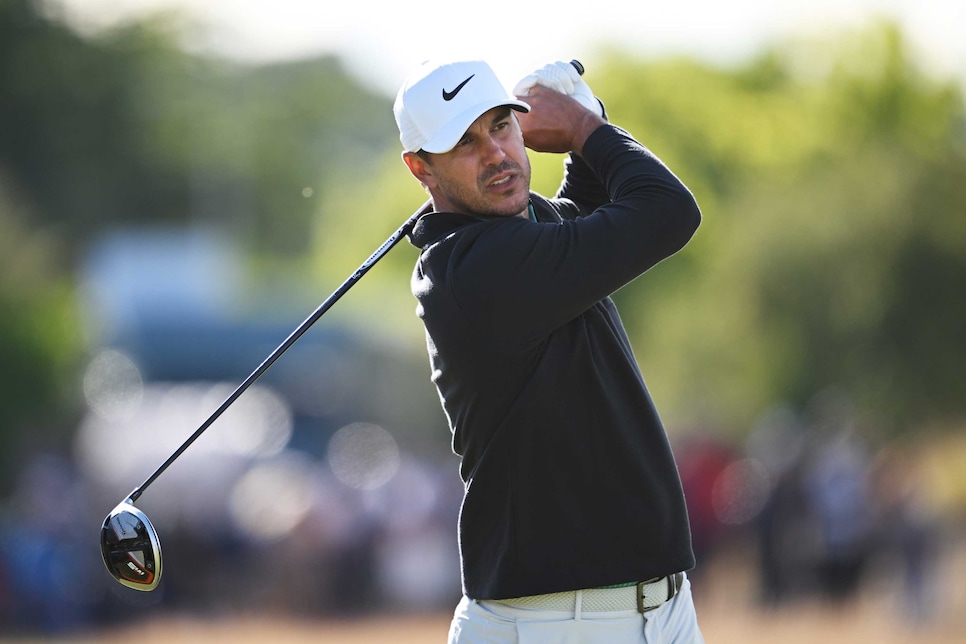 It's not terribly surprising given his subpar form this year, but zoom out a bit. Koepka had been the best major championship player of the past half-decade. Coming into 2022, he'd finished T-7 or better in 13 of his prior 18 major starts. With a 73-75 and a missed cut at the Old Course, it marks his first year without a major top 10 since 2013 … and he didn't even manage a top 50. He missed the cut at the Masters and took 55th at both the PGA Championship and the U.S. Open before making the switch to LIV Golf. He will now see his World Ranking tumble, and he won't get a chance to play for points for the foreseeable future.
Amateurs continue to shine
England's Barclay Brown, a GB&I Walker Cupper in 2021 who'll be a senior at Stanford in the fall, played in the second threesome off the first tee on Thursday and shot a four-under 68 to leave him tied for fifth after 18 holes. His round finished about 11 a.m. local time, with his Friday tee time set for 11:47. That's a full 24 hours to ponder the heady place he was in his first ever Open start. To his credit, the wait didn't create any added stress. A two-under 70 on Friday left him in a tie for 12th and one of four (!) amateurs to make the cut. The others: Filippo Celli (T-36), Aaron Jarvis (T-66) and Sam Bairstow (T-66), who grew up near Brown in Sheffield, England (also home to U.S. Open champion Matt Fitzpatrick).
Phil Mickelson fizzled out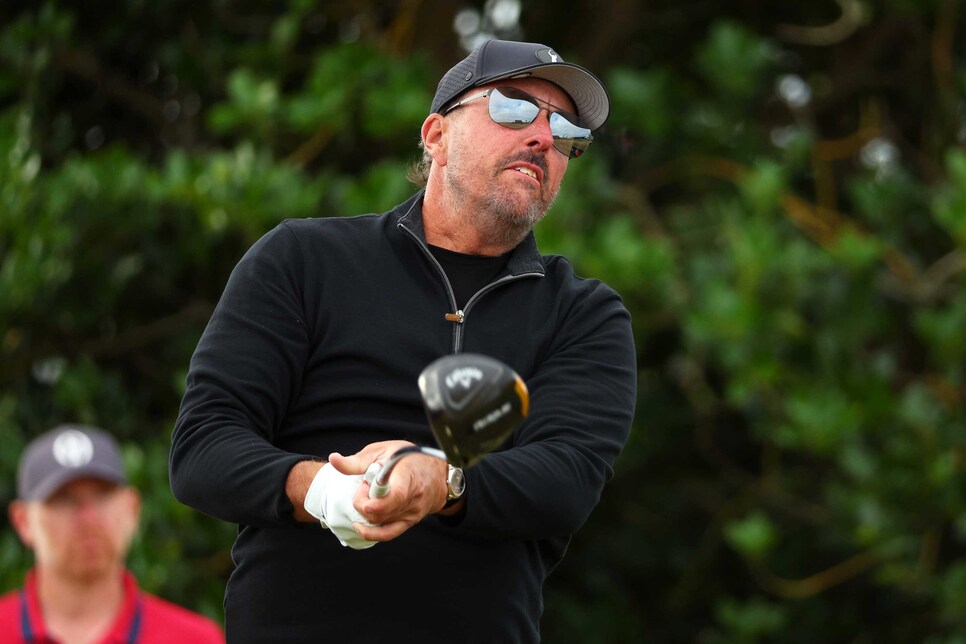 Sure, it was farfetched to think he was going to jump up the leaderboard and contend like at Kiawah a year ago. But after an opening-round 72, the notion that Mickelson might be able to wiggle another decent round at the Old Course didn't seem preposterous. It was then, however, that the 52-year-old in him kicked in, the one who has just one round lower than 72 since February. Mickelson struggled with six bogeys in a 12-hole stretch. He did birdie the 18th in what may or may not have been his last competitive round at St. Andrews; if the rumors that the R&A is looking at a return in 2030 are true, Lefty will be 60 and still eligible as a past champion (unless they change that eligibility requirement).
Same with Padraig Harrington
With birdies on his opening two holes on Friday, the two-time Open winner got to five under par and looked like he might be an intriguing story of how an old-guy still has a chance around the Old Course. But he then played his next 12 holes in eight over, finishing at three over and well off the even-par cut line.
"It hurts missing the cut," Harrington said. "It hurts missing when you were five under par. Do you want any more hurts?"
And Collin Morikawa, Zach Johnson and Louis Oosthuizen
We're not trying to pile on, but it wasn't a banner day for past claret jug winners. Morikawa missed the cut by a shot, becoming the first defending champion not to play the weekend since Darren Clarke in 2012. And with Johnson leaving early, along with Oosthuizen, Tiger Woods and John Daly, none of the former winners at St. Andrews got past Friday.
John Daly's outrageous
pants

putt
JD is another Open champ who missed the cut, with three bogeys on the final three holes. But we'll always have this incredible eagle putt to remember from his latest trip to Scotland.
The day's best up-and-down from the rough came from this mom
Early in the day, the Open Championship world TV feed caught a sad moment when a young girl lost her teddy inside this fence line. But the saga had a happier ending than the ones Mickelson and Harrington experienced: