Day 1 Rewind
British Open 2022: A rare rookie leader, LIV golfers lurk and 7 other Day 1 surprises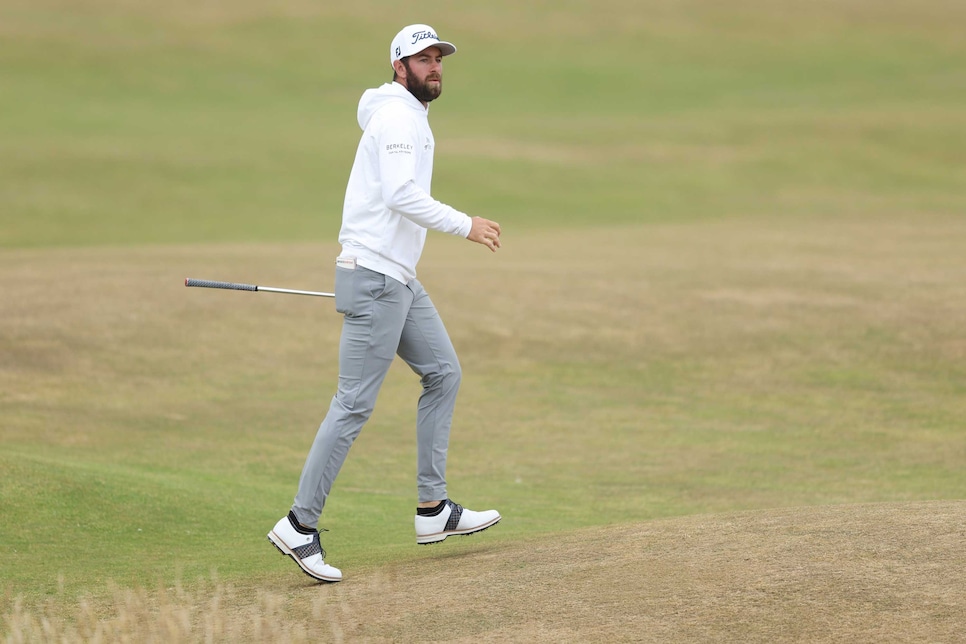 Cameron Young jumped to the top of the leaderboard with an opening 64—and it could have been lower.
Richard Heathcote/R&A
ST. ANDREWS, Scotland — It stays light out late in this part of the world, which is a good thing. They were still playing golf late on Thursday at the Open Championship, the final groups on the course past 10:15 p.m. local time. That's more than 15 1/2 hours after the first balls were struck. In between, as you might imagine, there was plenty that went on, with low scores to be had on a relatively tranquil day at the Old Course. And plenty of surprises to be found as well, including nine we felt stood out the most.
Cameron Young didn't go lower
An eight-under 64 at the Old Course in your first round at an Open Championship—while hitting all 18 greens for the first time in a round on the PGA Tour—is what dreams are made of. Yet when Young walked off the 18th green on Thursday, he actually had a right to think he let the round slip away a bit. On the par-5 14th, he had 30 feet for eagle and settled for par. He lipped out for birdie on the 15th. And on the par-4 16th a six-footer for birdie was also squandered. Sure, he two-putted from 90 feet to save par on the 17th, but that 64—still good enough for a two-shot lead over Rory McIlroy—could have been a couple shots lower without a whole lot more effort. Even so, Young becomes the first first-time Open participant to hold the 18-hole lead since amateur Tom Lewis in 2011.
Tiger Woods went that high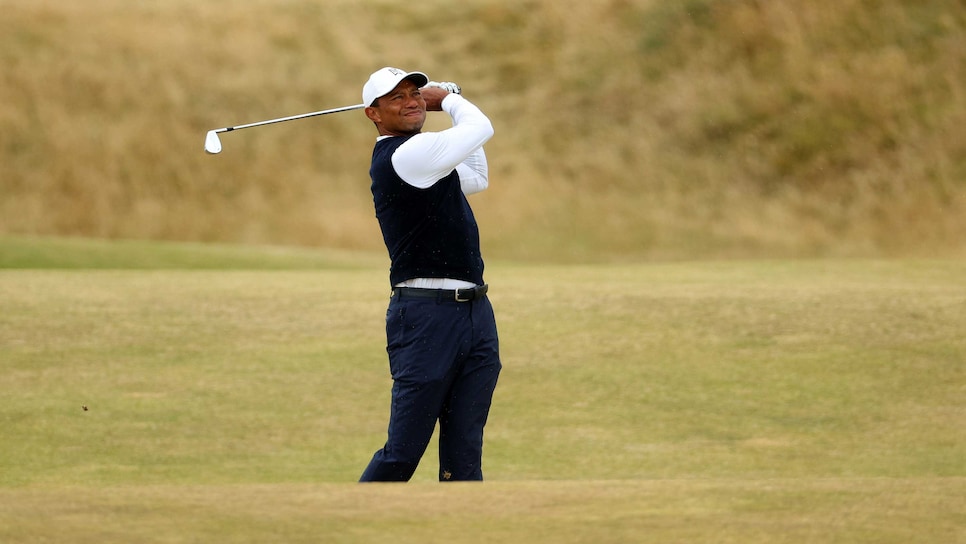 Tiger was grinding all week at St. Andrews, trying to work out the kinks of a swing lacking in competitive reps. And in watching him practice, you held out hope that he'd somehow find something to cling to and be able to put on a little bit of a show come Thursday. After all, conditions at St. Andrews seemed to be on the side of the golfer still recovering from his horrific car crash. However, it wasn't meant to be on Thursday, a fact evident on the opening hole when Woods scuffed his approach shot into the Barry Burn, setting up a bad bogey. There were more to come, along with a couple doubles and a frustrating par on the 18th after his drive flirted with the green only to roll back into the Valley of Sin. It all added up to a disappointing 78. Only exaserbating the issue: Woods tees off early on Friday, meaning his recovery from the long opening round must be quick if he hopes for any kind of bounce back in Round 2. Otherwise, he's facing just his third career missed cut in 22 Open starts.
Viktor Hovland survived two bad bunker breaks
Woods famously won the 2000 Open at St. Andrews without finding a bunker over 72 holes. If Viktor Hovland wins on Sunday, he won't be able to say the same. On the contrary, Hovland learned the hard way on Thursday that the bunkers at the Old Course are genuine places you need to avoid at all costs.
Here's his stance after hitting his approach shot into this pot bunker on the fourth hole.
Hovland had to play out sideways and eventually posted a bogey 5 on the hole.
Then on the par-4 12th, Hovland attempted to drive the green but found the bunker just short of the putting surface. It was so close to the sodded side that he had to take an unplayable lie. Impressively he still walked away with a par.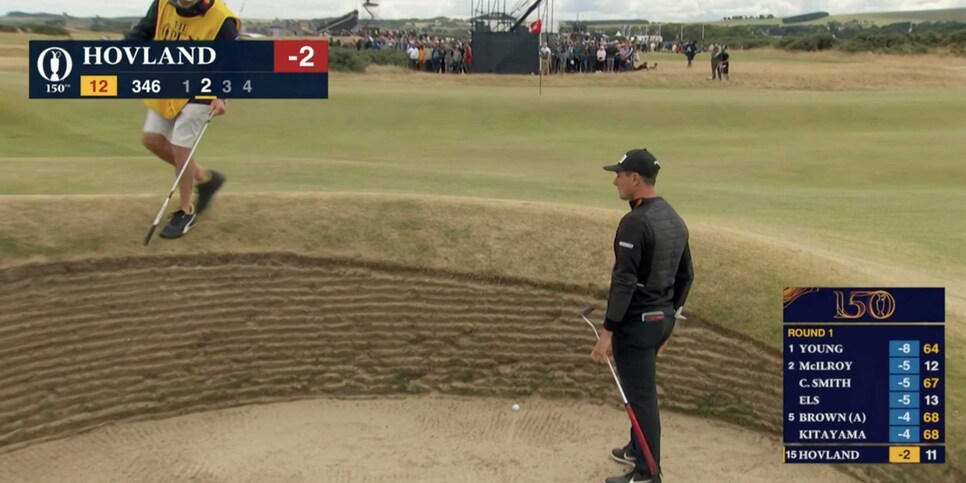 To his credit, Hovland didn't let the unfortunate circumstances frustrate him as he played the final three holes birdie-birdie-birdie to wrap up
This many LIV Golfers on the leaderboard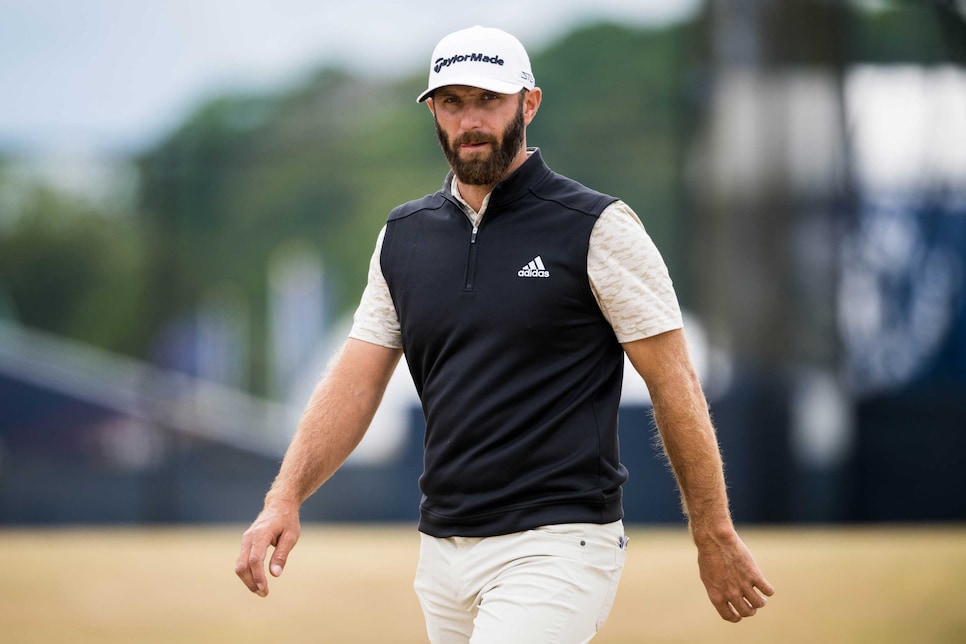 R&A chief Martin Slumbers made no mistake about his position on the upstart LIV Golf series during his Wednesday pre-championship press conference, characterizing it as "entirely driven by money" and "not in the best long-term interest of the sport." Not so coincidentally, perhaps, the 24 golfers from the circuit playing in the Open have gotten little deference this week, with some surprising tee times and no players asked to speak with the media before the start of the championship. And while Slumbers was diplomatic when asked if it was his worst nightmare if a LIV player won on Sunday, you get the impression it will be an awkward situation if it were to happen.
Yet it very well might happen judging from the number of LIV-affiliated players on the leaderboard at day's end Thursday. Three players—Dustin Johnson, Talor Gooch and Lee Westwood—finished with 68s (Westwood despite a double bogey on his second hole) to leave themselves in a tie for fourth place. Three more, Ian Poulter, Bryson DeChambeau and Scott Vincent, shot 69s. While Westwood and Poulter hail from England, neither has played all that well in 2022, making them true surprises. The same perhaps with DeChambeau, plagued by injuries and the attempt to recover from injuries for most of the year.
Matt Fitzpatrick's ho-hum start
You win a major and your season automatically registers as great. So whatever happens this week for Matt Fitzpatrick, it's going to be hard to forget the glow of his U.S. Open triumph at Brookline. Even so, you have to think the Englishman was hoping for more than an even-par 72 in the first round at St. Andrews. It wasn't like Fitzpatrick hit the ball poorly, but he struggled rolling in any meaningful putts. There's still plenty of golf left, but on a day where scoring was easy, Fitzy would no doubt like to have had a few more birdies drop.
Ernie Els' first 15 holes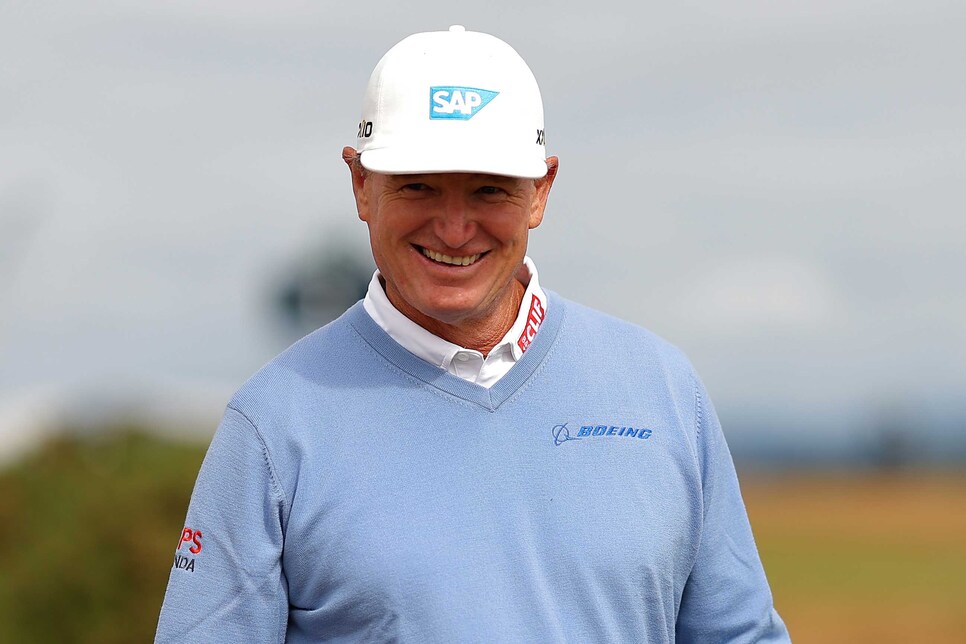 Statistics show that the Open Championship is the major where "older" players have a better chance at contending; five of the last nine winners were between 39 and 43 when they grabbed the claret jug. Perhaps then we shouldn't have been surprised to see 53-year-old Ernie Els appear on the leaderboard early Thursday at the Old Course. Playing in the Open for the 31st time, the 2002 and 2012 winner was wondering if competing in 2022 might have some special magical symmetry to it. That was particularly the case through 15 holes, when Els sat a four under for his round and inside the top five on the leaderboard. However …
Ernie Els' last three holes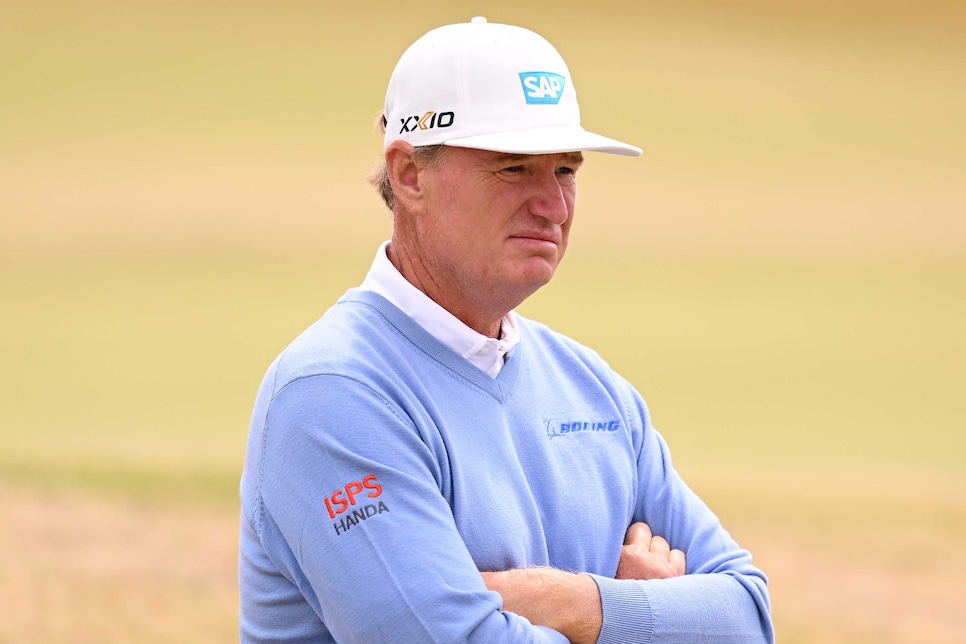 … the reality that Els hadn't broken 70 in a round at the Open Championship since Day 1 at Birkdale 2017 came crashing in on the final three holes at the Old Course. A bogey/double bogey on the 16th and 17th, followed by a disappointing par on the 18th left him shaking his head despite a two-under 70.
"I played good. I putted nice and played good," Els said. "I just had that one frickin' tee shot on 17. Anyway, that's my day."
We'll just leave this here for you all to discuss:
Thomas shot an even-par 72. Not sure if they'd have looked better if he didn't make a double-bogey 6 on the 17th hole
How important a good start is at St. Andrews
We'll end with this stat courtesy of Justin Ray at Twenty First Group:
If it holds true, the winner come Sunday is either Cameron Young, Rory McIlroy, Cameron Smith and Robert Dinwiddie. Thanks everybody else for stopping by.