Fails
British Open 2022: Cameron Young expertly handles clown question about being from the "streets of New York"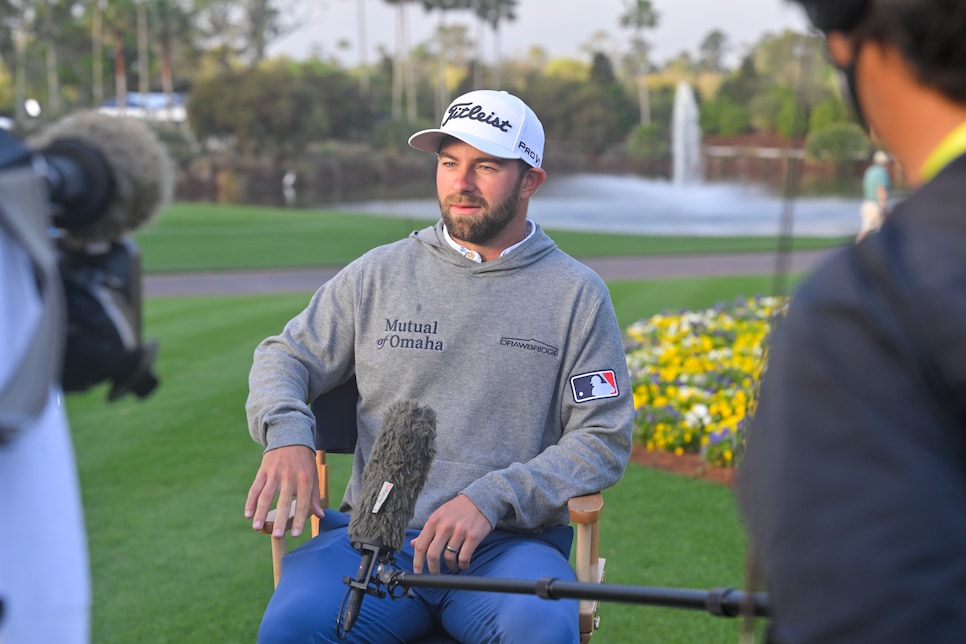 We've got quite a story brewing at the 150th Open Championship, folks. A real rags-to-riches tale. An improbable underdog plot that could make for a great movie some day. At least, that's what one reporter at St. Andrews thought on Thursday.
After Cameron Young grabbed the first-round lead with a brilliant 64, he fielded a question that was, well, not so brilliant.
Apparently, someone saw on Google that the 25-year-old went to high school in the Bronx (a prep school that costs college tuition to attend, by the way) and got the wrong idea about Young's background. And mind you, it's been a pretty well-documented background with him contending in so many tournaments during his rookie season, including the PGA Championship in May.
If you watched any of those events—especially the PGA—you would be aware that Young's dad, David, is a PGA professional. And not just anywhere. He's the longtime head pro of Sleepy Hollow Country Club, a historic C.B. Macdonald track that's No. 62 on Golf Digest's latest list of America's 100 Greatest Golf Courses. NBD.
Sleepy Hollow is in Scarborough, AKA Scarborough-on-Hudson, a suburb well outside New York City. And Young's bio also clearly states he's from Scarborough. Yet this reporter was under the impression that Young had to resort to playing golf in "the streets of New York" growing up like our guy Tiger Hood. It made for a funny moment on Thursday as Young handled the clown question about as expertly as he handled St. Andrews in his Open debut:
To be fair to the reporter, yes, Young's high school was technically in the Bronx. And, yes, New York and other northern states don't produce a ton of PGA Tour talent. But this guy clearly didn't do much research on Young's background.
To reiterate, Cameron Young is not from the streets of New York. He grew up one one of the best golf courses in the country. Where his dad was the freaking head pro. He's not a country club kid in the true sense of the definition, but he literally lived at a country club all through his childhood. But hey, don't let the facts get in the way of a good story!