1 / 6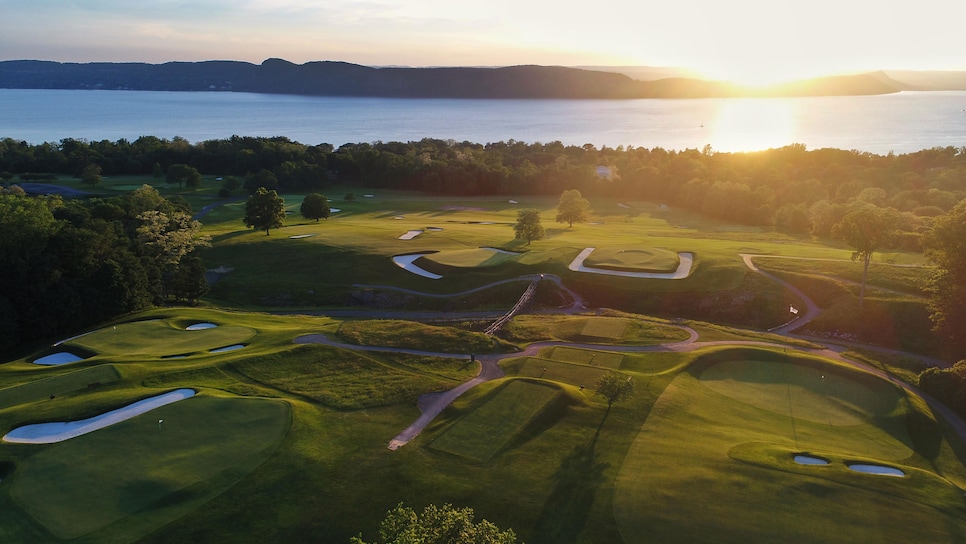 2 / 6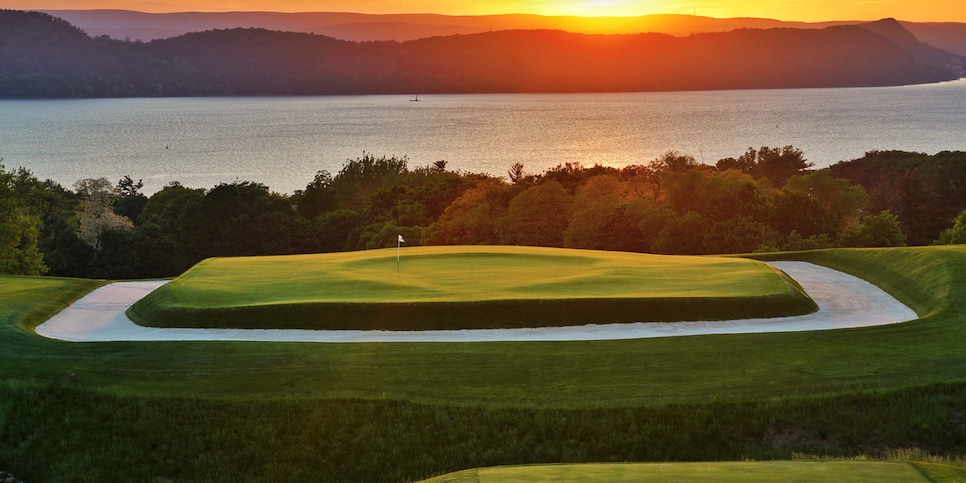 3 / 6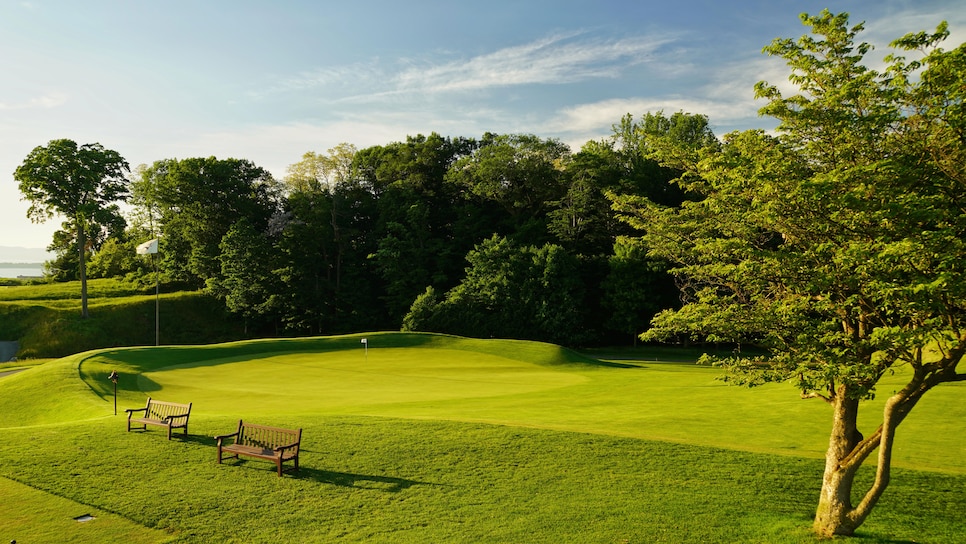 4 / 6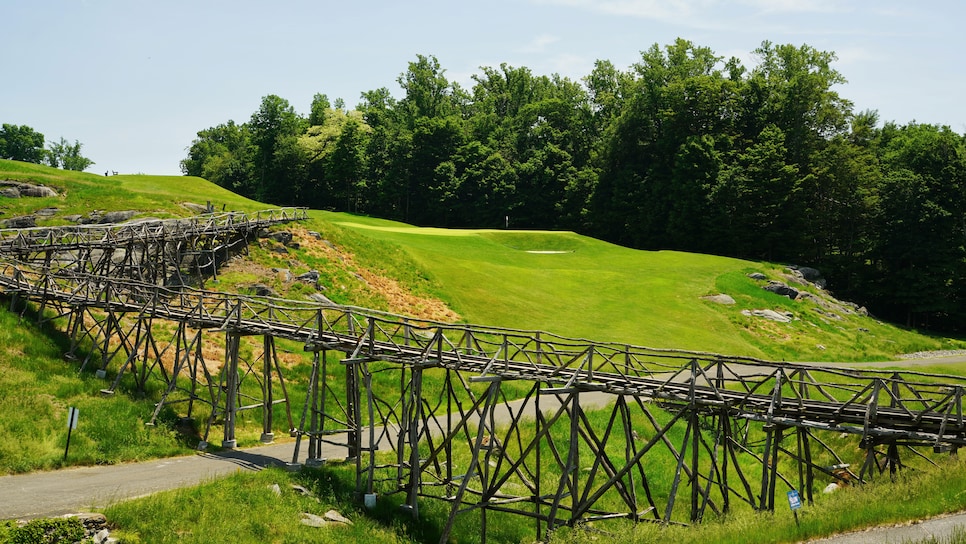 5 / 6
6 / 6
Overview
In the mid 2000s, the late George Bahto, who had extensively researched the works of legendary architect C.B. Macdonald, partnered with designer Gil Hanse to remodel Sleepy Hollow Country Club, which consisted of 11 Macdonald-designed holes and seven added in 1927 by A.W. Tillinghast. The pair persuaded the club to allow them to rebuilt the entire 18 in Macdonald's style, reasoning that Tillinghast was well represented elsewhere in Westchester County (Winged Foot, Quaker Ridge and others) but Macdonald was not. The rebuild was done in stages, completed well after Bahto's death in 2014. Thanks to Hanse, Sleepy Hollow now features some Macdonald "template holes," Eden, Knoll, Leven and Road holes that weren't even part of Macdonald's original design. Sleepy Hollow will host the 2023 U.S. Mid-Amateur.
About
Designer
Charles B. Macdonald/(R) A.W. Tillinghast/(R) Gil Hanse and George Bahto
Awards
100 Greatest: Ranked since 2019.
2023-'24 Ranking: 59th (highest).
Previous Ranking: 62nd.
Second 100 Greatest: Ranked from 2013-2018, including 101st in 2017-2018.
Best in State: Ranked Top 15 in New York from 2015-2016 & since 2019; Top 20 from 1995-1999, 2011-2014, & 2017-2018; Top 25 from 2001-2009.
2023-'24 ranking: 10th.
Previous ranking: 11th.
Panelists
Ratings from our panel of 1,900 course-ranking panelists
100 GREATEST/BEST IN STATE SCORES
Reviews
1 / 8
Review
"An invigorating routing in an idyllic setting with unrivaled views and holes that rival the best in the golf-rich NYC area. Perhaps the ultimate walk through rolling topography and an incredible set of greens that have gotten better with Gil Hanse's team's continued work."
Read More
2022
2 / 8
Review
"A C.B. Macdonald/Tillinghast design renovated to near perfection by Gil Hanse, Sleepy Hollow is one of the best courses in a stacked area and the U.S. as a whole. Everyone knows about the famous 16th hole with its breathtaking views of the Hudson, but there are a number of excellent holes here and the variety is staggering. Sleepy Hollow's set of par threes is my favorite I've played with the 7th being noteworthy as well as a long, downhill Reverse Redan. The layout is hilly and a tough walk but the course is great fun for all golfers with recent tree removal and aesthetics that would please even the non-golfer. The Vanderbilt Mansion turned clubhouse is also quite memorable. This should be a bucket lister for all golfers."
Read More
2022
3 / 8
Review
"Dramatic elevation changes both hole to hole and even w/in the same holes on par 4's and 5's....difficult walk but manageable. Dramatic green complexes that feature a variety of MacDonald and Hanse features. Both par 5's are reachable w/ heroic tee shots. Very playable tee to green...not significantly long, nor is there a lot of heather, OB, or water which makes it playable for higher handicappers despite the difficult green complexes. Standout holes include the often photographed short par 3 16th w/ the thumb print green and bunker surrounding the green....not to be left out the 5th(long par 4 w/ blind tee shot w/ stunning reveal of the Hudson River framing the green to the rear), the 10th a downhill par 3 over water w/ a spine running diagonally across the green, the 15th that is a long par 4 to a punchbowl green framed by the Hudson River to the rear, and the 18th a long uphill difficult par 4 framed by the massive clubhouse to the rear."
Read More
2022
4 / 8
Review
"An extremely fun course, in fantastic condition and with a ton of history. C.B. Macdonald and A.W. Tillinghast both have their hands on this great course, and the recent opening of the back 9 really allows the course to flourish. The signature thumbprint 16th is just one of their amazing par 3s (perhaps my favorite quartet I've played). But beyond that there are really no misses on the course, and a spectacular setting as well. Rightfully regarded as a 100 Greatest course. The clubhouse is a massive castle-like building which fits the vibe of the club."
Read More
2022
6 / 8
Review
"With Gil Hanse bringing all 18 holes into the style of CB Macdonald the character really shines. Course is laid out on a great piece of property. The par 3 16th is one of the prettier par 3's in golf with a view of the Hudson River. The clubhouse is rich in history and is a former Vanderbilt home, a great experience in itself. Also, save your money for the pro shop as Sleepy Hollow has one of the best logos in golf."
Read More
2018
7 / 8
Review
"Unforgettable holes. It's a blast to play even though it's easy to get beat up."
Read More
2018
8 / 8
Review
"A hidden gem of a course and facility. Because this is private, it may be hard to get on the course. But, if you are fortunate to get an invitation to play, do not pass it up!"
Read More
2018
Readers
Collection of reviews from our readers
There are no reader ratings yet
Reviews
There are no readers reviews yet. Be the first to write a review.