Wings, Beer, Sports
British Open 2022: John Daly strutting around the Old Course in Hooters pants will make you proud to be an American
But that wasn't the end of Daly's major championship chicken escapades. Not even close. This week, he brought his love of Hooters wings, thighs, and breasts across the pond, strutting around the Old Course—the sacred home of golf—on Friday in a pair of blaze-orange, all-over-print Hooters pants, draining long eagle putts as he went. Words cannot possibly convey how much you love to see it.
Let's punch in on those slacks, shall we?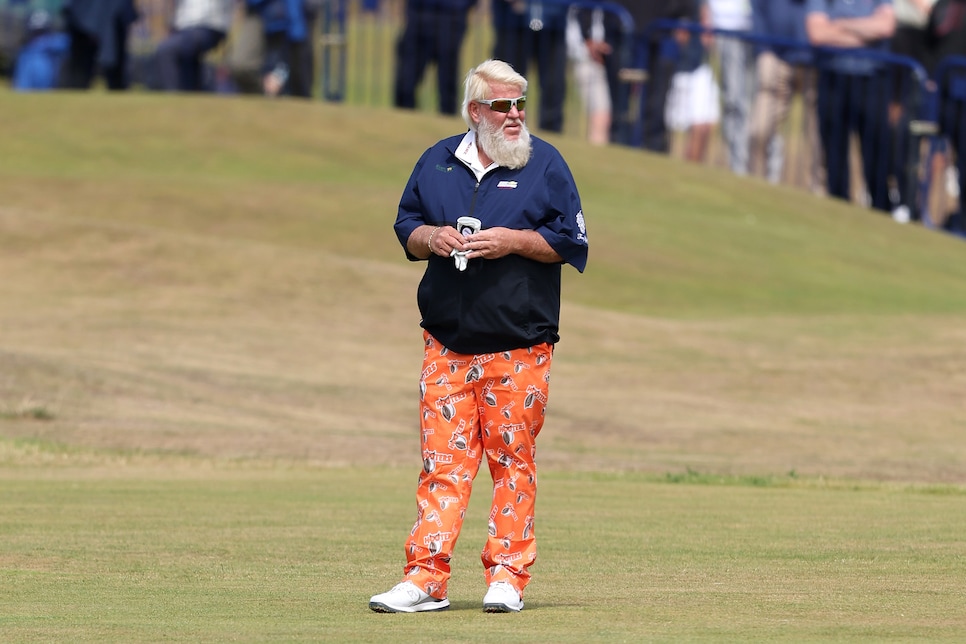 Short of Burt Reynolds' ghost showing up in a Trans Am to do donuts on the 18th green sometime in the next 48 hours, this will go down as the most American moment in the most British golf major to date. As for JD's competitive prospects this weekend, he's currently in the mix to make the cut. Should that happen, we can't wait to see what else he packed.