'Merica
Little John Daly signing a NIL deal with Hooters makes the most sense of anything ever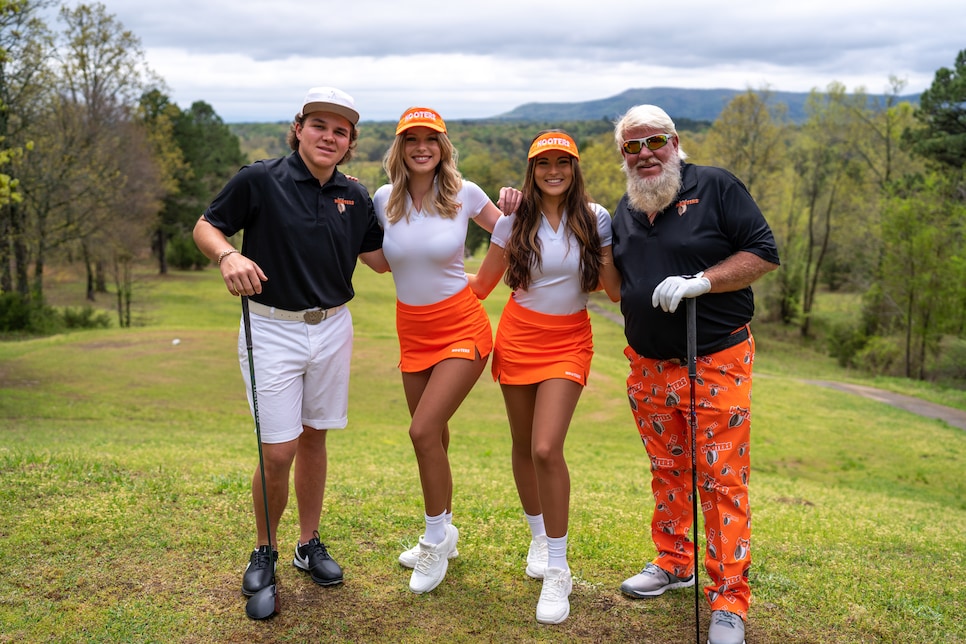 Some things just go together perfectly. Peanut butter and jelly. Pizza and beer. John Daly and Hooters. When it works, it works.
Surprisingly, though, Daly never had an official partnership with the wing chain, though he was an ambassador for the brand. That changed Tuesday when Hooters announced that it had not only signed Daly to a more official deal, but John Daly II, AKA Little John Daly, to a name, image and likeness deal as well. Ain't America grand.
This marks the first NIL deal for both Hooters and for Little John, who is a freshman at the University of Arkansas, his father's Alma Mater. Both Little John and Big John will promote the Hooters brand through various marketing activities, including significant roles on social media and other digital channels.
"Hooters is thrilled to make our long-standing relationship with John official and to enter an exciting new venture with Little John as our first NIL ambassador," said Bruce Skala, Hooters of America senior vice president of marketing. "John's larger-than-life personality makes him an ideal representative of Hooters' fun-loving spirit, while Little John will promote our brand to the next generation as one of the next big names in golf. We are ecstatic to have the Dalys, fantastic golfers and great personalities, on board as spokespeople for Hooters, the definitive 19th hole."
Big John, who has been known to frequent Hooters and even sign autographs and sell merch from a Hooters parking lot during Masters week, will now sport Hooters apparel and will use a Hooters orange golf bag with a retro Hooters logo on the PGA Tour Champions.
As for Little John, he will play a starring role in Hooters social media campaigns, wear Hooters brand apparel in select golf tournaments and make special appearances at Hooters locations. Kids, they grow up too fast.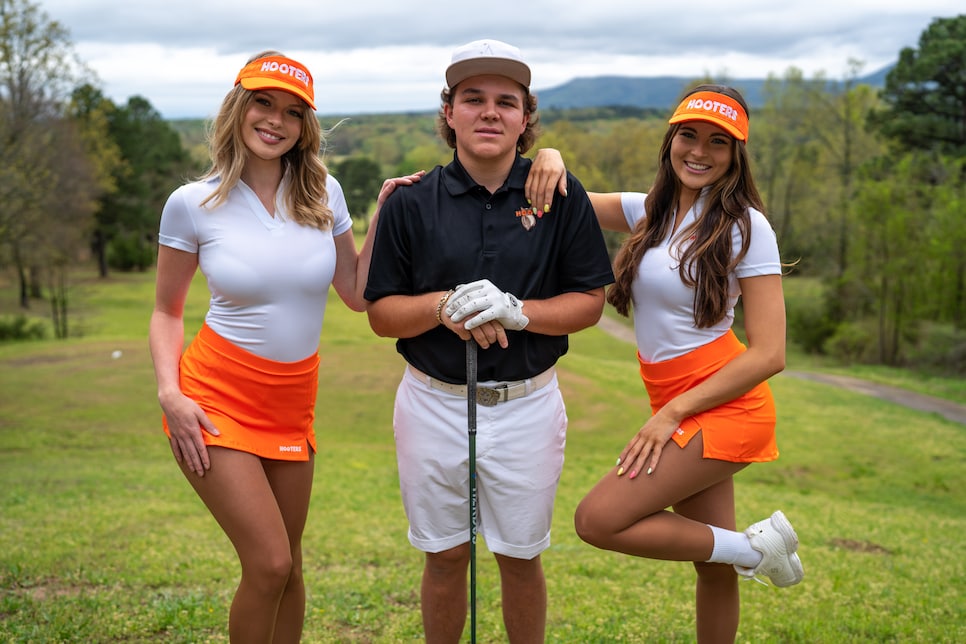 "Hooters is the ideal place for me to go and unwind after a long day on the course or in the classroom, so I am honored to be chosen as an ambassador for the iconic brand," Daly II said. "I have seen my father's great relationship with Hooters over the years, and I am proud to continue my family's association with this iconic brand."
While Daly II is not of drinking age yet, there's no law against hanging at Hooters and chowing down on some wings and watching the game. It's as American as apple pie, or, as American as a father and son rocking Hooters gear and getting paid for it. What a country.