Fantasy Advice
Zurich Classic of New Orleans DFS picks 2022: The sneaky Ryder Cup pair you should trust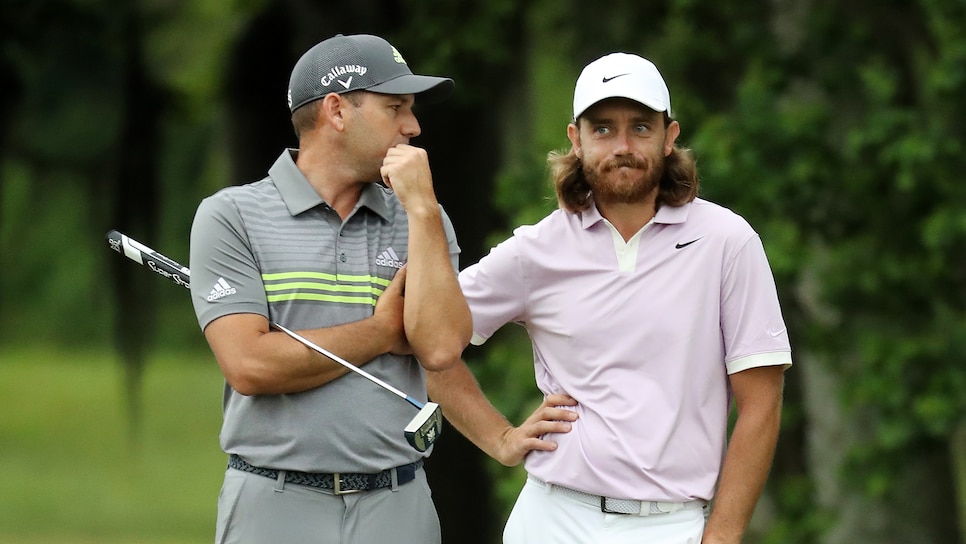 This week delivers a unique format for PGA Tour DFS players—a team contest. Eighty teams will tee it up at the 2022 Zurich Classic of New Orleans, playing four ball (best ball) on Thursday and Saturday with foursomes (alternate shot) on Friday and Sunday.
For DraftKings lineups, you'll draft one golfer from each team but each teammate will receive the same number of points. This is a format—in general—that requires golfers with complementary skill sets, short memories and experience.
In this article, you'll find references to "Team Strokes Gained," which is simply an average of both teammates' strokes-gained metrics over a specific period of time. This, along with other Team Metrics, can be found on RickRunGood.com.
Here are my favorite plays and fades this week at the Zurich Classic of New Orleans.
Price range: $9,000 and above
High Upside: Shane Lowry & Ian Poulter ($9,500 DraftKings)
Over the past 24 rounds, Lowry and Poulter have the best Team Strokes Gained number in the field. They are gaining 1.41 strokes per round during that stretch and offer it up in complementary manners. Lowry has turned into an excellent ball-striker—while Poulter is still one of the best putters on the planet. Both have plenty of experience in team formats and should make this a formidable duo.
Safest Option: Xander Schauffele & Patrick Cantlay ($10,400 DraftKings)
The safety of this team lies in their consistency and well-rounded play. Over the past 50 rounds, both teammates have gained strokes in all four major categories. They are the only team in the field that can boast that fact. Even with a Friday 74 (2-over) last year, they still rallied to finish T-11.
Most Likely To Disappoint: Bubba Watson & Harold Varner III ($9,000 DraftKings)
This will be the first time that these two have played together at the Zurich, which does give me a bit of concern, especially with Bubba's unique style of golf. Varner has consistently played this event but had never made the cut in four trips as a teammate.
Pick To Win: Sergio Garcia & Tommy Fleetwood ($9,400 DraftKings)
Garcia has struggled with his irons lately, which is abnormal—but he found something at the Masters, gaining 6.83 strokes on approach. Fleetwood has been on a resurgence, improving his ball-striking numbers to the best rate in nearly two years. It's resulted in five straight top-25 finishes in stroke-play events. These two played together in 2019, finishing runner-up to Jon Rahm and Ryan Palmer.
High Upside: Sepp Straka & Greyson Sigg ($8,300 DraftKings)
Everywhere you look, it's Georgia Bulldogs. Straka hasn't slowed down since his victory at the Honda Classic, earning a T-9 at the Players and finishing one shot out of the playoff last week in Hilton Head. Sigg has made a lot of cuts but hasn't seen the same level of success recently. Hopefully a comfortable pairing lets both of these guys free-wheel it around TPC Louisiana.
Safest Option: Brendon Todd & Chris Kirk ($8,200 DraftKings)
Another set of Georgia Bulldogs are teaming up again, and these two offer really nice "complementary skill sets." Kirk has the ball-striking side of things while Todd makes his progress on and around the greens. When you break down their Team Strokes Gained, they gain in all four major categories.
Most Likely To Disappoint: Keegan Bradley & Brendan Steele ($8,500 DraftKings)
I'm a big fan of "#TeamNoPutt," but these two might be flying too close to the sun. Together they've averaged 0.78 strokes gained from tee-to-green over their past 24 rounds but are losing 0.41 strokes back with the putter, per the RickRunGood.com golf database. That's the largest discrepancy of any team priced above $8,000.
Pick To Win: Graeme McDowell & Seamus Power ($8,600 DraftKings)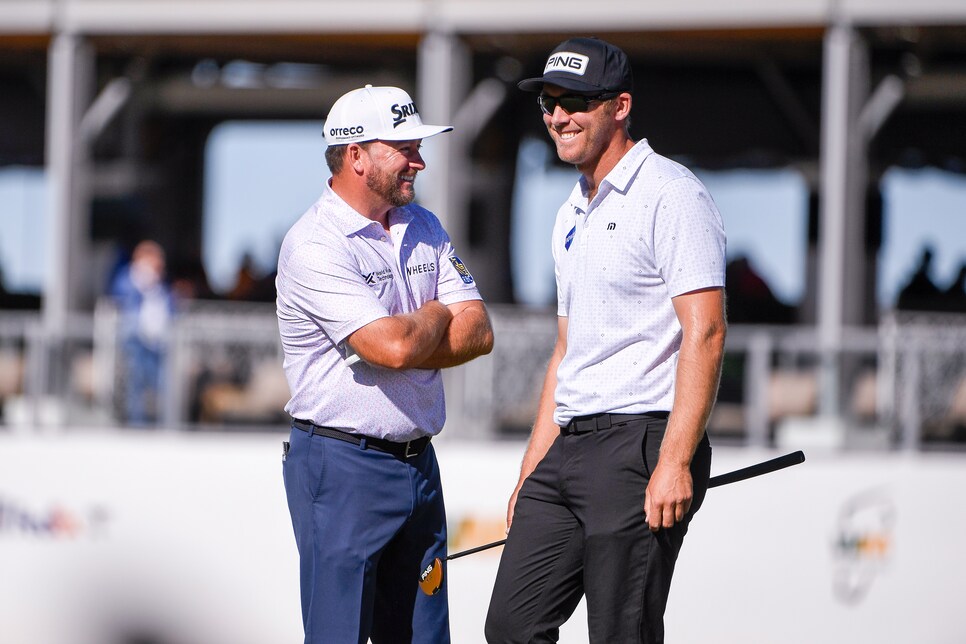 Having McDowell alongside is such a valuable asset for Power. He's incredibly accurate off the tee and unlikely to put you in much trouble, but I'm more interested in his experience. He's been a staple on Ryder Cup teams, where these formats are usually played, and he's finished inside the top 25 in three straight trips to the Zurich Classic. Power has been great at the Zurich in his own right, finishing fifth in 2019 and 10th in 2018.
High Upside: Maverick McNealy & Joseph Bramlett ($7,700 DraftKings)
This team likely has the largest range of outcomes on the board, but there's plenty to be excited about. McNealy has been splendid, really coming into his own as a professional. Bramlett possesses an elite skill-set—driving distance. He's the sixth-longest driver on the PGA Tour, which is very valuable in this type of format. On average, they make about four birdies per round, which is the seventh-best birdie rate in this field.
Safest Option: Joel Dahmen & Stephan Jaeger ($7,300 DraftKings)
Jaeger was excellent on the Korn Ferry Tour last season, but his PGA Tour campaign isn't going as well. Maybe he needs a format change with a really good partner like Joel Dahmen. Dahmen has been solid, making the cut in six straight, including two top-12s. He's safe off the tee and will be an easy partner to compete with.
Most Likely To Disappoint: Branden Grace & Garrick Higgo ($7,300 DraftKings)
There are 160 golfers in this field and over the past 24 rounds, Garrick Higgo has the 13th-worst strokes-gained number—while Branden Grace is 27th-worst. Combined, they are the fourth-worst team during that stretch, and they are simply priced too high.
Pick To Win: Brian Stuard & Russell Knox ($7,500 DraftKings)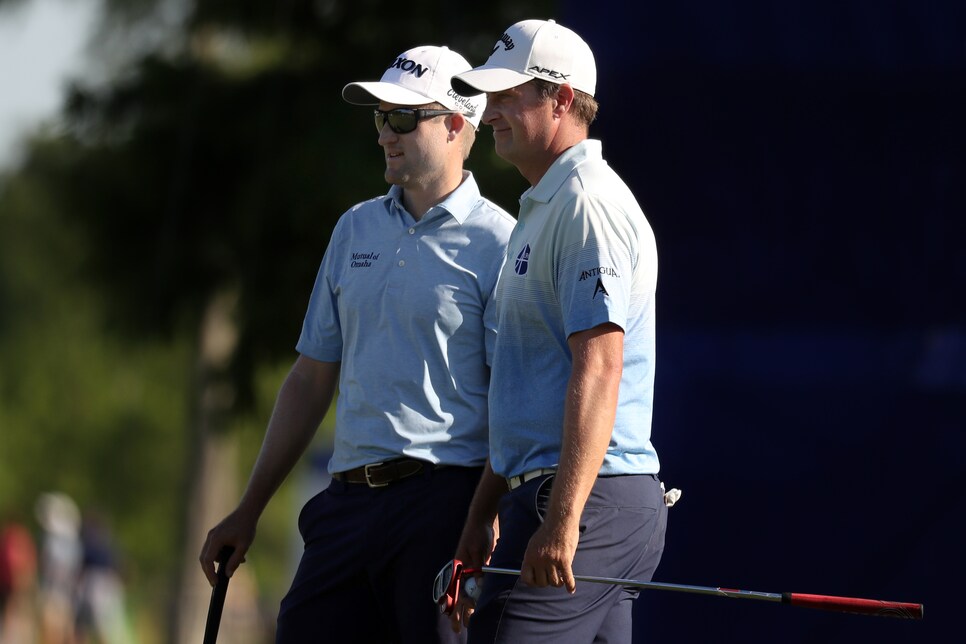 Right out of the gate, I know this team is going to stay out of trouble. With a combined 70.31 percent fairway rate, they find the short grass more than any other team in the field. They don't quite have the firepower to make a ton of birdies, so they will need to be great in the alternate-shot format. They can also rely on Stuard's experience via his individual victory at TPC Louisiana in 2016.
High Upside: Ryan Brehm & Mark Hubbard ($6,800 DraftKings)
Let's be clear, the entire $6,000 range is pretty bad. But there's just something about this team that has caught my attention. Brehm is only a handful of starts removed from his victory in Puerto Rico, while Hubbard has been knocking on the door of Korn Ferry events. Hubbard across both tours has gained at least three strokes to the field in seven straight. There's a lot of incentive and a lot of reward to play for this week for this team.
Safest Option: Adam Long & Bo Hoag ($6,700 DraftKings)
Hoag is finding some form on the Korn Ferry Tour, finishing T-15 and T-26 in his past two starts. Long offers some security with five cuts made in his past six starts, and he's driving the ball better than he has in quite some time. This is about as solid as it gets when looking at their similarly priced peers.
Most Likely To Disappoint: Kyle Stanley & Camilo Villegas ($6,400 DraftKings)
This pairing holds the dubious distinction as one of only a few teams in this field that are losing strokes across the board over the past 24 rounds. Combined they've given back 0.95 strokes per round during that stretch, second-worst in the field to only Nick Watney and Charley Hoffman.
Pick To Win: Richy Werenski & Peter Uihlein ($6,900 DraftKings)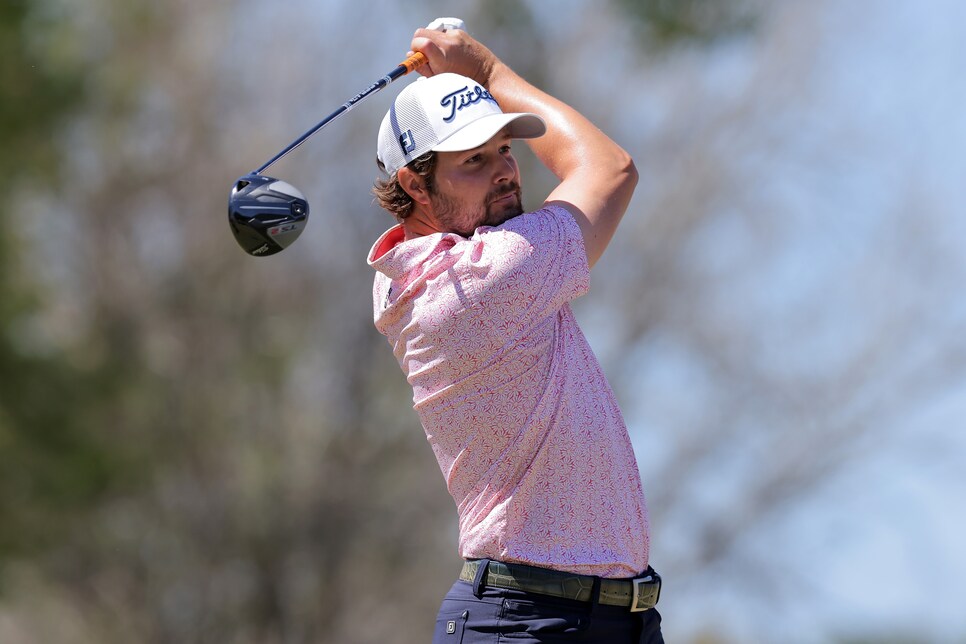 These two paired up last year and finished third, so experience and those good vibes are certainly capable of going a long way. Neither have been particularly hot coming in, but Uihlein (above) finished runner-up on the Korn Ferry Tour two starts ago and has made five straight cuts across both tours.