Be Right
Dustin Johnson gives the most Dustin Johnson answer ever regarding his wedding menu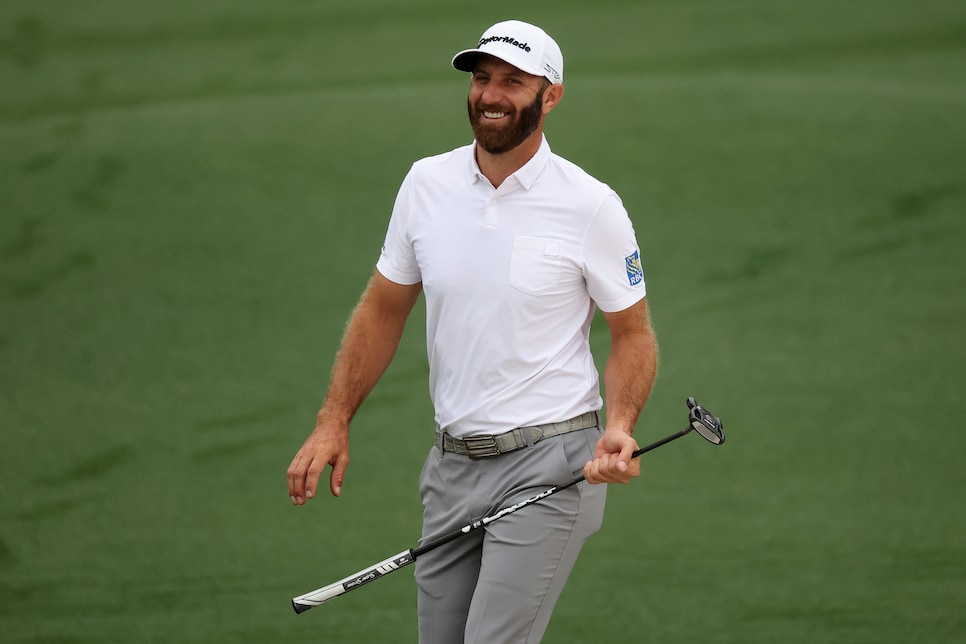 We here at the Be Right podcast pride ourselves on asking the tough questions. You know, the ones that really make guests squirm on the hot seat. So when we recently got some time with Dustin Johnson, we felt obligated to ask the following:
"Will there be pigs in a blanket on your wedding menu?"
OK, so this wasn't exactly a Frost/Nixon interrogation. Still, knowing the two-time major champ's love for this appetizer—he had Augusta National serve it for his Masters champions dinner last year—it was good to get to the bottom of this issue.
Well, good to try to get to the bottom of it, at least. Instead, we got one of the most classic Dustin Johnson responses ever.
"Honestly, I don't know, it's a possibility," Johnson said with a laugh. "I haven't looked over the menu yet. I'll let mom pick that stuff."
Alrighty then. Hey, it's good news if you're a DJ fan/gambler. Clearly, the dude is focused on more important things. Like this week's RBC Heritage, where he'll once again be one of the favorites to win at Harbour Town.
We talked to him about that, too, as well as the nice run he's been on of late, the star-studded new Bodyarmor campaign he's part of, and what life with the green jacket was like. Please have a listen to our latest episode (DJ interview starts at 18:35) in which we also wrap up a fun week at the Masters, and share a crazy bet that went down in the Augusta National media center: