Tight Lines
Find something you love as much as Dustin Johnson loves fishing
Dustin Johnson has reeled in two big ones in his career -- the 2016 U.S. Open and the 2020 Masters, which were both equally satisfying. However, nothing on the golf course can bring him as much joy as reeling in two actual big ones. Fish, that is.
That's just us judging off the gigantic smile on Johnson's face from his latest Instagram post, which features a handful of photos of a monster day on the boat for the former World No. 1. Not even a perfect power fade with the driver, leading to a wedge on and a birdie could make DJ grin from ear to ear quite like a huge catch:
I mean, look at this dude: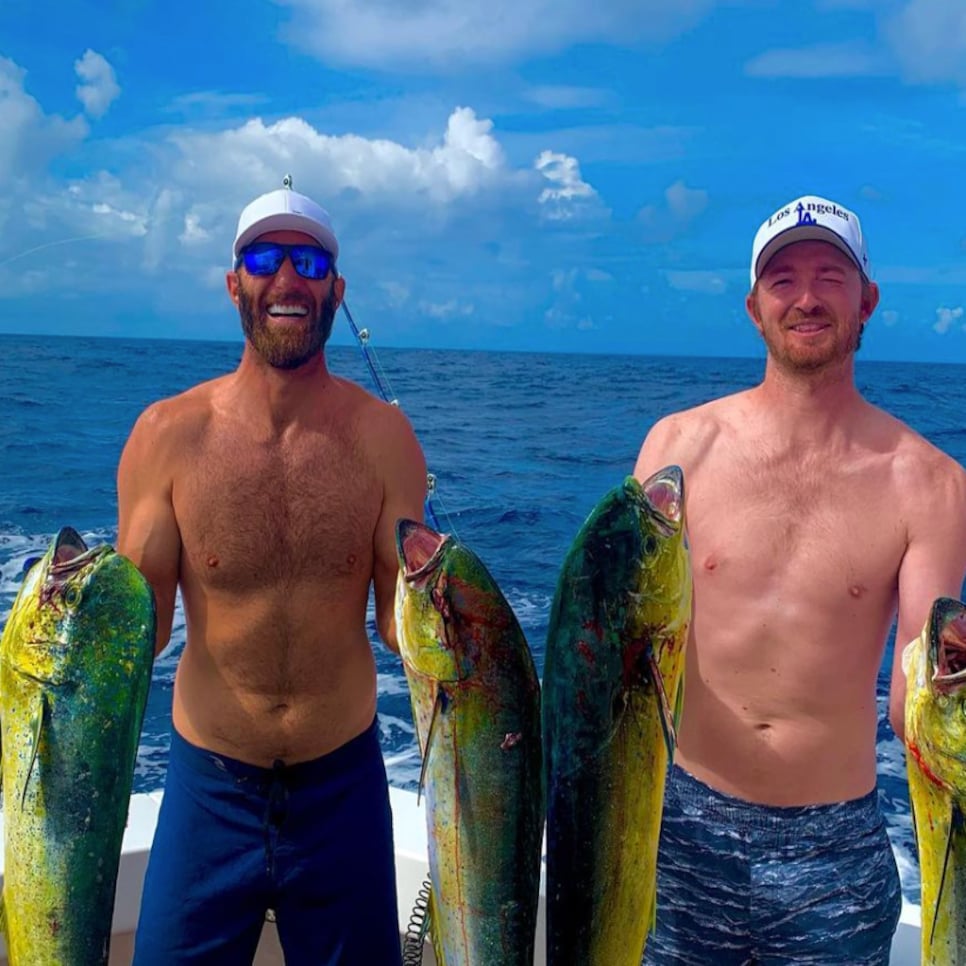 Absolutely CHEESING. You would be too if you caught two fish that size. Are we sure DJ actually caught these, though? The Great One had something to say about that:

Gretzky a step ahead, as is tradition.