Couch-surfing
British Open 2022: The show Cameron Smith plans to binge watch Thursday afternoon is almost too on brand for the Open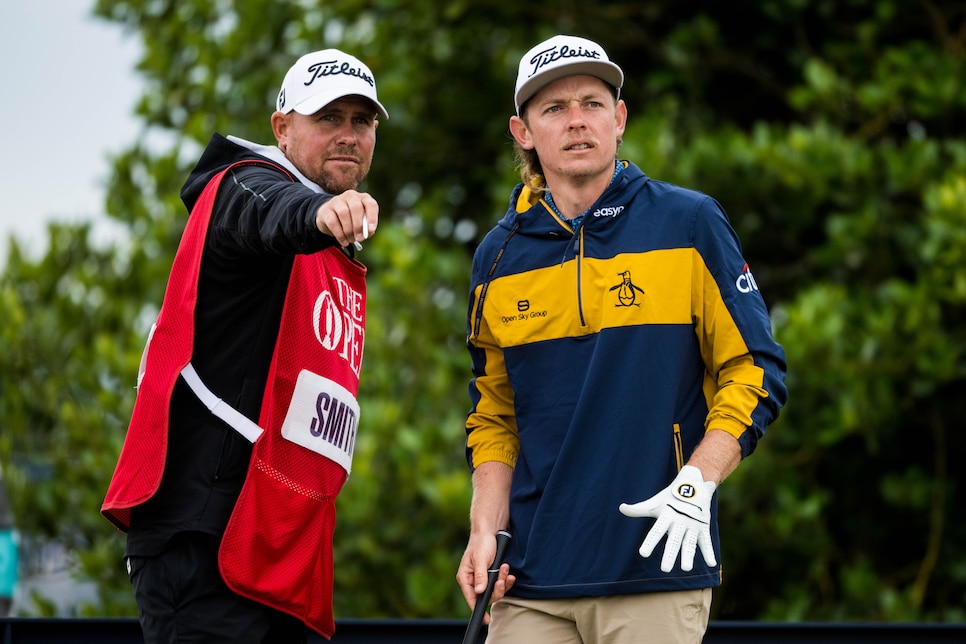 Any time someone goes low at a major, there's a decent chance they'll be asked what their post-round plans are. The answers are usually pretty boring. Practice. Eat. Sleep. Repeat. Specifics are rarely revealed, if at all.
Enter Cameron Smith, who opened the 150th Open Championship with a five-under 67, bested only by an eight-under 64 from fellow Cameron, Cameron Young. The Aussie went off early on Thursday morning, meaning he now has loads of time to himself with a late afternoon tee time on Friday.
What does Smith plan to do with all that time, you ask? Netflix and chill, obviously.
"Not much, to be honest," Smith said, adding, "I'm watching 'Peaky Blinders' at the moment. I'll probably watch five or six episodes of that this afternoon. I'll probably do a little bit of practice, go on the bike for 20 minutes and have a pretty cruisy night again."
Two things: A. I don't watch "Peaky Blinders" but I do know it's based in Europe (Britain, specifically), so the fact he's watching that in Europe, at the damn Open Championship, is a little too on brand. But we respect it. B. "Cruisy night" is such a perfectly Australian way to describe a lowkey evening. It could mean anything. Could mean he's binge watching "Peaky Blinders," could mean he's literally cruising around the town and having a few beverages, or it could mean he's going to bed early. Stay cruisy, Cam.