Style Statements
British Open 2022: Phil Mickelson appears to be wearing a T-shirt at golf's oldest championship
Normally, on a major championship Thursday, any and all fashion discussions start and end with whatever Nike decided to dress Tony Finau in. But in the opening round of the 150th Open Championship at St. Andrews, Finau's subdued (for him) black hoodie look has diverted the style attention to another player, one Phil Mickelson.
Ever since making the jump to LIV Golf and subsequently losing sponsors, Mickelson's wardrobe has consisted strictly of clothes with his own logo on them, that logo being the one of him jumping about four inches in the air at the 2004 Masters. That's nothing new.
What is new, however, was the look Mickelson was rocking at the Home of Golf on Thursday. As CBS Sports' Kyle Porter first pointed out on Twitter, Lefty appears to be wearing a T-shirt for the first round of golf's oldest championship. Yes, really:
If it looks like a T-shirt, it probably is a T-shirt. That is one bold move, at St. Andrews, of all places: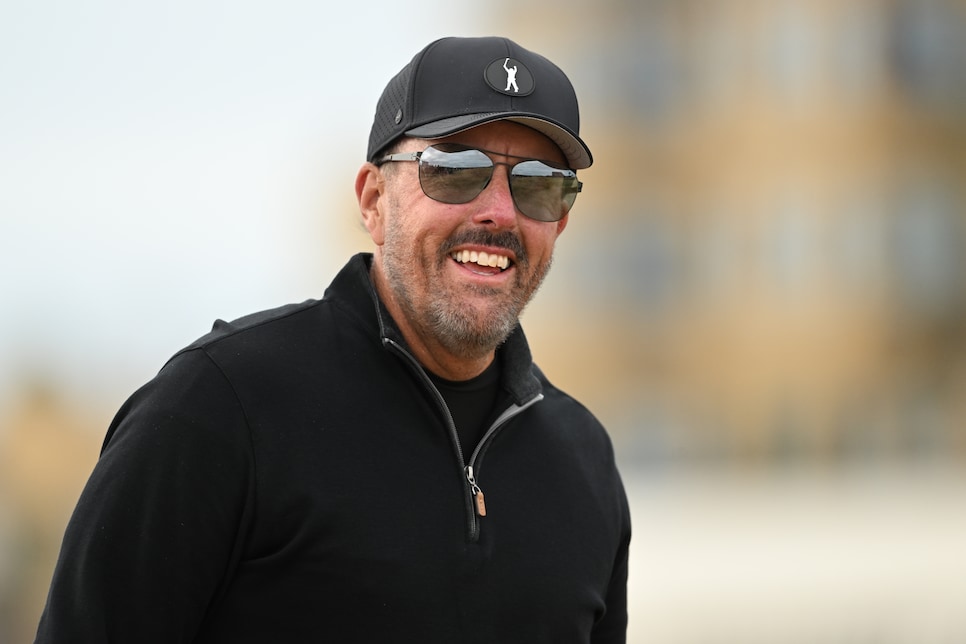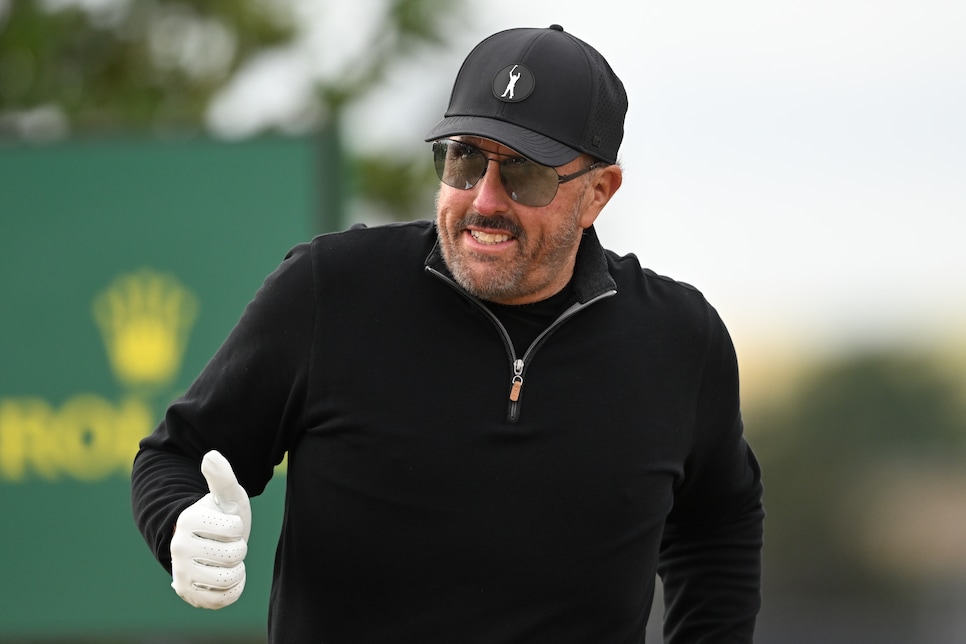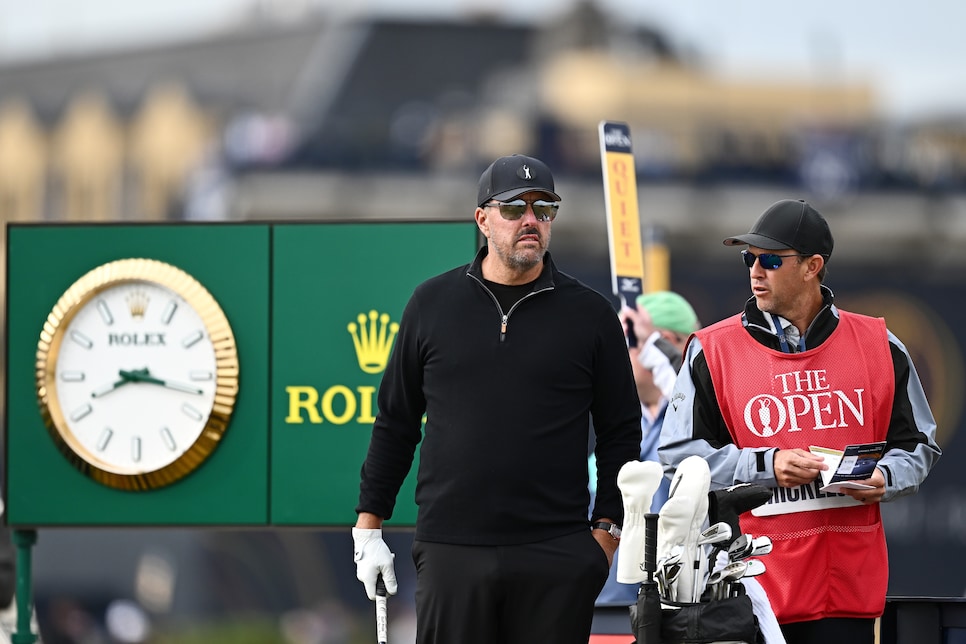 In fairness, Tiger Woods made the T-shirt famous, disguising it as a "mock" turtleneck. Mickelson even tried that look back in the day, too. That said, one could argue the "mock" part of it is a collar, whereas Mickelson's look on Thursday is literally a T-shirt with no collar. In this case, the quarter zip is acting as the collar, which is a great move at courses with lax dress codes but one you probably can't get away with at a prestigious private course. Mickelson is clearly testing that theory on Thursday, though.