First-Tee Jitters
British Open 2022: Ian Poulter booed at St. Andrews, nearly hooks ball OB on first tee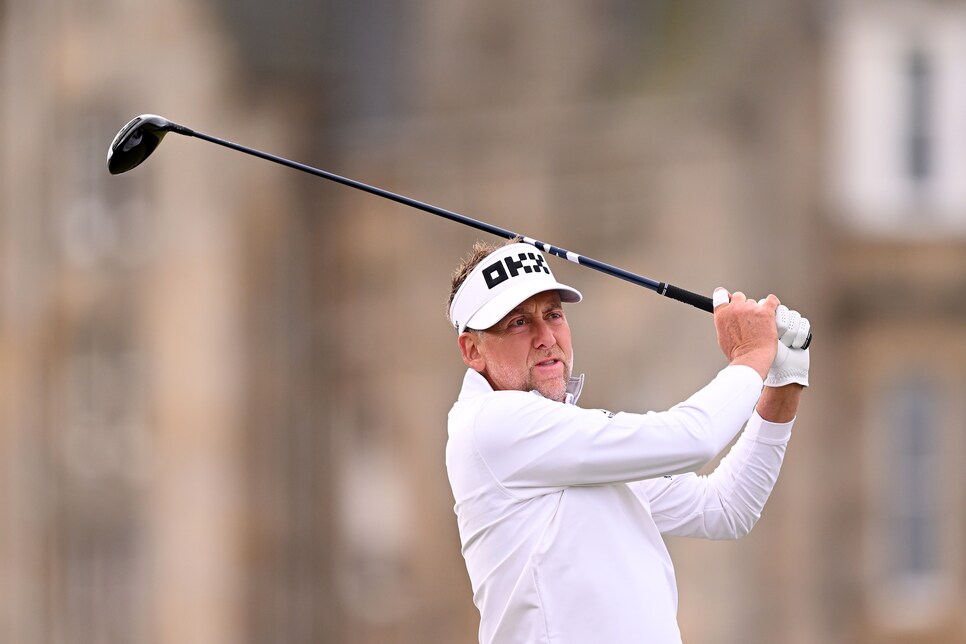 ST. ANDREWS, Scotland—The defectors to LIV Golf have received a chilly reception at the Open Championship. They were kept off the pre-week interview schedule and put in pairings away from the marquee groupings. Phil Mickelson did not attend the former champions' dinner, and R&A chief Martin Slumbers made it quite clear in a Wednesday interview that, in his opinion, the Saudi-backed circuit was detrimental to the sport.
But even against that backdrop, what happened at the first tee on Thursday to Ian Poulter was downright stunning, as he was booed on the first tee at the Old Course.
Now, Poulter has experienced his share of less-than-positive crowd interactions in the past, but most of those experiences have happened in the United States. That the Englishman would be greeted with a Bronx cheer at the Home of Golf was something that, even to the biggest LIV Golf critic, seemed sensational.
Yet the boos came down, and perhaps it's not a coincidence that in spite of the very, very generous landing space, Poulter snapped-hooked his tee shot something fierce, almost losing his ball out of bounds, which is darn-near an impossibility here.
To Poulter's credit, he managed to save par, and his day improved from there—highlighted by sinking a 160-foot putt for eagle on the ninth—to finish with a three-under 69. After the round, Poulter said he couldn't hear the boos.

"I actually thought I had a great reception on the 1st tee, to be honest," Poulter insisted. "All I heard was clapping." When asked again about the boos, Poulter remarked, "Oh, my gosh, I have heard not one heckle. In three weeks, I've heard nothing."

When again pressed on the matter, Poulter said he heard nothing negative. "You lot can write whatever you like about being heckled and booing. You've walked 18 holes. Did you hear one comment? You can write whatever you like."


MORE OPEN CHAMPIONSHIP 2022 STORIES FROM GOLF DIGEST