Location, location, location . . .
Playing pro hockey down the road from the Old Course sounds close to ideal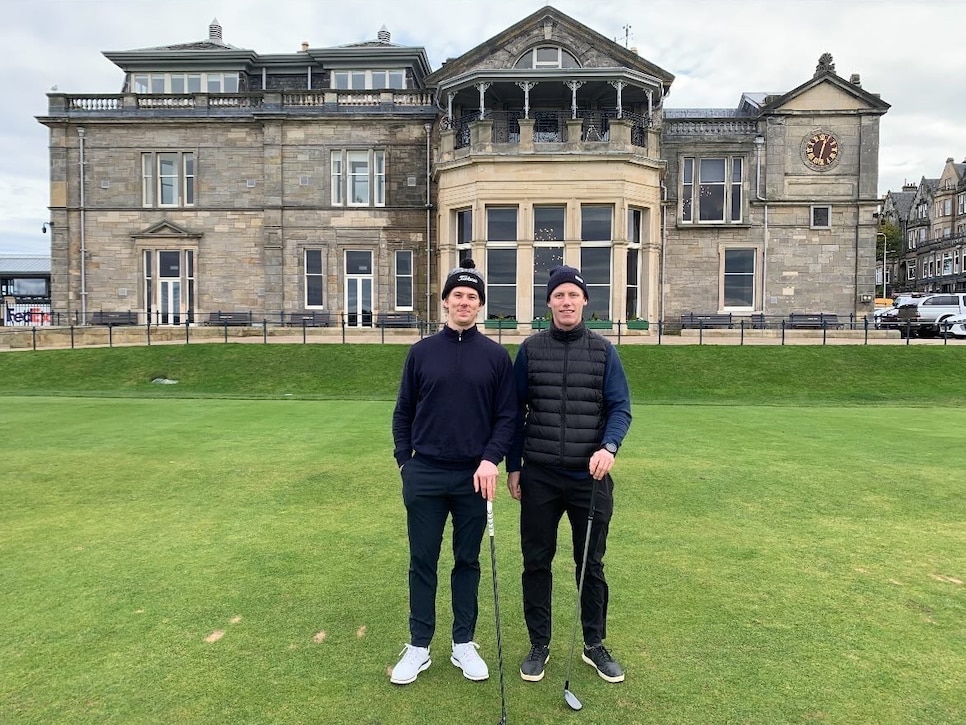 Erik Naslund (left) and Jonas Emmerdahl (right) at The Old Course
St. Andrews might be the home of golf, but did you know that it's also home to the oldest professional hockey team in the United Kingdom?
Tucked away in Kirkcaldy, a town just 35-minutes from St. Andrews, are the Fife Flyers. Established in 1938, the Flyers are a part of the Elite Ice Hockey League, a professional hockey league in the UK.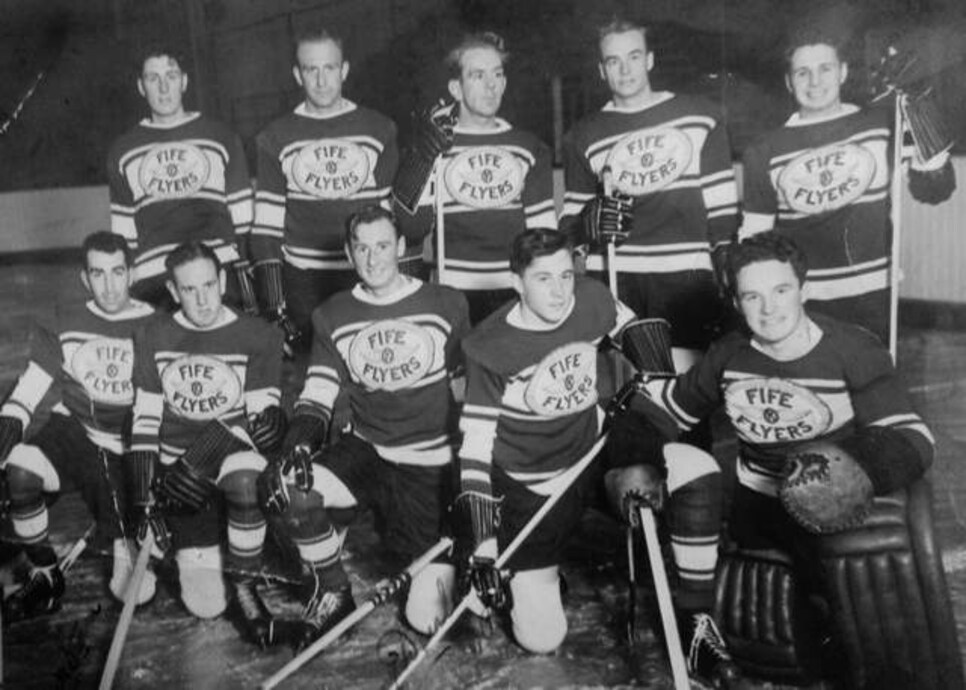 The Flyers are a cornerstone of hockey in Scotland and have become a significant part of the Fife community.
What started as a team for locals to pursue their dream of playing hockey professionally has grown into an organization that draws talent from all over—predominantly the United States, Canada and Sweden.
General manager and head coach for the Fife Flyers, Todd Dutiaume, says that golf has been a valuable recruiting tool over the years.
"I always tell my players to use this opportunity to get out and play as much as they can, especially at legendary courses like The Old Course," Dutiaume says.
And as a former player for the Flyers, Dutiaume speaks from experience.
"Back when I was playing, we had evening practices, so if the weather was nice, you could easily get in four rounds a week, which was incredible," Dutiaume says.
Dutiaume still tries to give his players as much time as he can to play from when they arrive in August through the end of their season in May.
"As long as they're not wearing themselves out, they can play as much as they want," Dutiaume says.
"On average, we play about a round, maybe two a week," says Flyers defenseman Jonas Emmerdahl.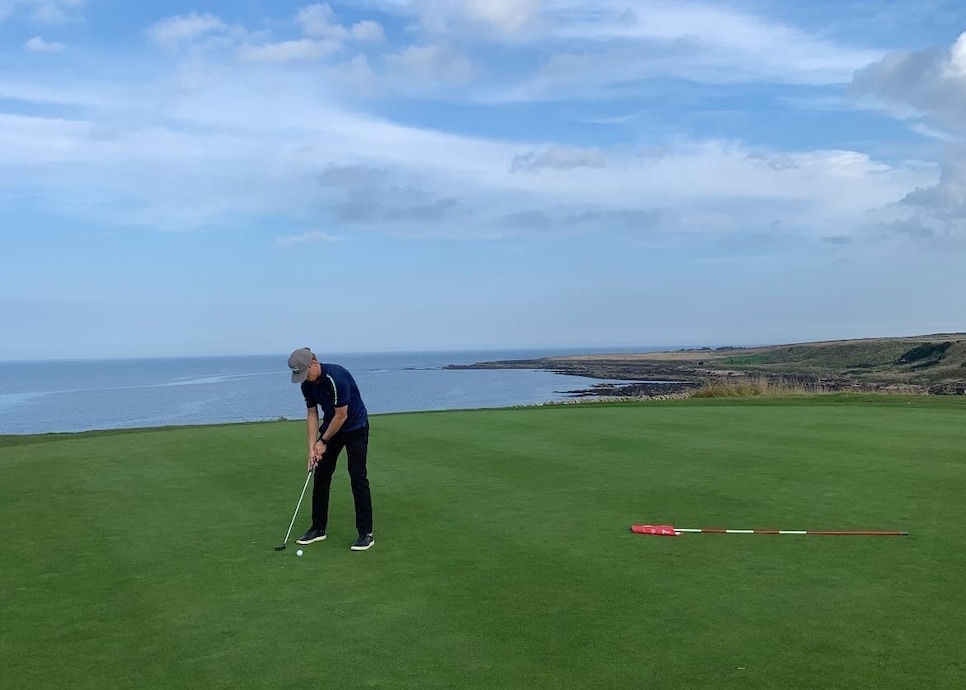 Jonas Emmerdahl putting at the Castle Course
But, sometimes there's such a demand on the players that Dutiaume cuts back on practice hours—and that means more golf.
Depending on the week, players can get in as many as three or four rounds at surrounding courses like the Aberdour Golf Club, the Castle Course, Fairmont St. Andrews, Carnoustie and of course, the Old Course.
Golf isn't just a perk for most of the players; it's also a way to build relationships with teammates and get to know the area. Emmerdahl even jokes that the most important piece of equipment they can bring—aside from their hockey gear—is their clubs.
"There's no better way to get to know someone than spending four hours on a golf course with them," Emmerdahl says.
Emmerdahl's roommate and fellow defenseman, Kyle Thacker, agrees.
"You really get to know guys best when they're away from the rink, and the golf course is a great place to do that," Thacker says.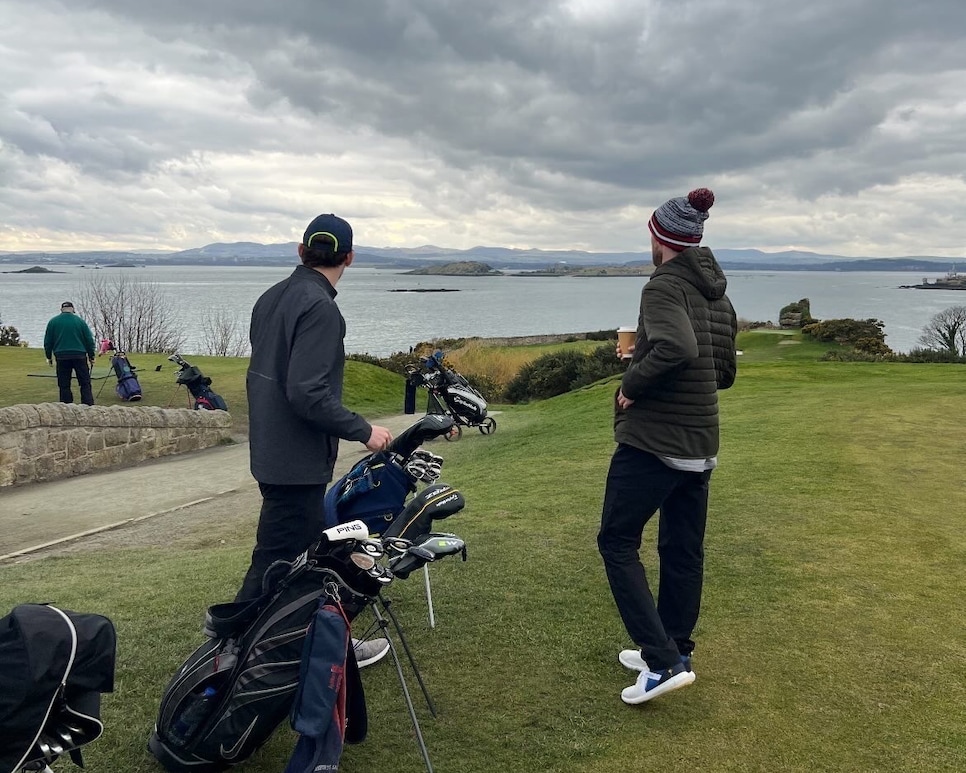 Kyle Thacker (left) and Carson Stadnyk (right) at the Aberdour Golf Club
As for the community, the Flyers are the only hockey team in Fife so they draw close to 2,000 fans a game—which is not an easy feat considering they compete with local football teams in the area. But for the Flyers the fans are the best part.
"The community is very invested in the team and you can see their passion bleed out," Thacker says.
Hockey and golf, sounds like a dream.
Just don't forget your helmet when you hit the batting cages to toughen up for tryouts.