The Loop
PGA Tour pro's wife roasts husband for playing in his ninth tournament in a row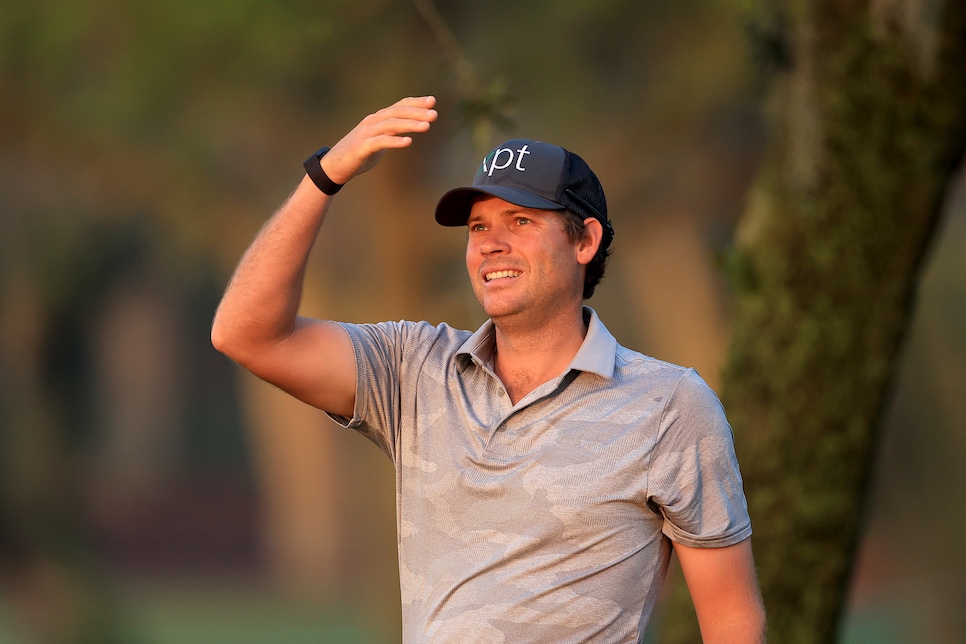 Adam Schenk's wife, Kourtney, somehow spotted a tweet mentioning that her husband was playing in his ninth tournament in a row. We're not sure if she searches Adam's name, or if the social-media algorithm was doing its thing. We're not here to pass judgement either way. We're just thankful Kourtney spotted the tweet—because it allowed her to clap back at her husband.
Let's just say we assume Adam will have a few chores awaiting him after this week's Players Championship.
Absolute gold. Thank you, Nagels Bagels, for prompting this message from Kourtney Schenk.
If you're Mrs. Schenk (tough name, by the way), you can't be too upset. Adam has been playing very solidly—making six straight cuts resulting in nearly $1 million in earnings on the season. Bringing home a milly will make not helping around the house a little more palatable.
And based on a social-media post from the fall, it looks like Kourtney is due with the couple's first child in April. So Adam is like all of us golfers and trying to jam as much golf in before the baby comes. Absolute props to you, Kourtney—for allowing Adam this run. We'd guess that this time next year, we won't be writing the same headline.