Podcasts
Rocco Mediate on Tiger, being a 'drip king' and why he believes the WM Phoenix Open has become 'a joke'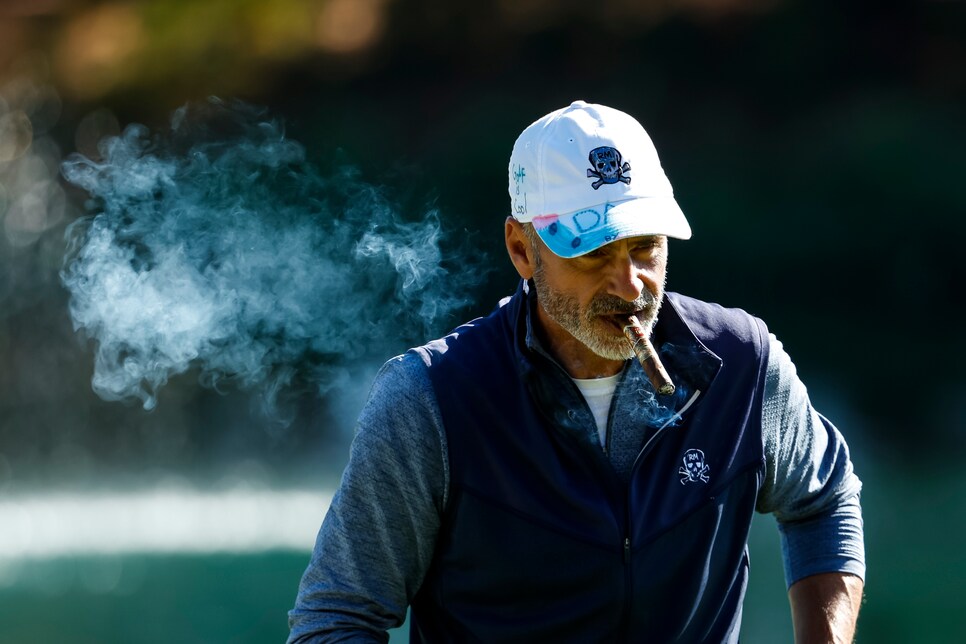 At some point, you'd think Rocco Mediate would tire of talking about his duel with Tiger Woods at the 2008 U.S. Open at Torrey Pines, which ended in defeat. It's quite the opposite, actually.
"It was one of those things where I learned so much about my whole life of golf in that one day," Mediate says. "Not the week, just that day with him.
"I love talking about it, it doesn't bother me at all."
Tiger was just one of a number of topics we got to discuss with Mediate, who joined us live from his garage in Minnesota for a beautifully chaotic interview. While chatting, Mediate paced around his property, smoking on a cigar and re-arranging stuff in his garage while managing to answer every question as thoughtfully as possible. Even at age 60, he remains an energizer bunny.
On March 7, the six-time tour winner will begin his latest golf journey on SiriusXM, where he'll be hosting "The Rocco Hour" every Tuesday at 6 p.m. Mediate's career is one that has spanned nearly four decades on tour, and thanks to a sharp memory he's been able to bank four decades worth of tour tales to tell on the SiriusXM airwaves. He'll have takes on current PGA Tour events and happenings, too, like the spicy one he dropped on our latest episode of The Loop. Mediate says the WM Phoenix Open, which he won in 1999 (Woods finished third) has become "a joke."
"Back then, it was more of a golf tournament," Mediate says jokingly. "I think it's a joke myself [now]. It's when people get in your office and mess with you, that's the problem with me."
To hear our full chat with Mediate, plus our Players Championship betting preview, please listen to below, and like and subscribe to The Loop wherever you get your podcasts.