Cheezus christ
This Aaron Rodgers training-camp bomb proves all is right in Packers-land … for now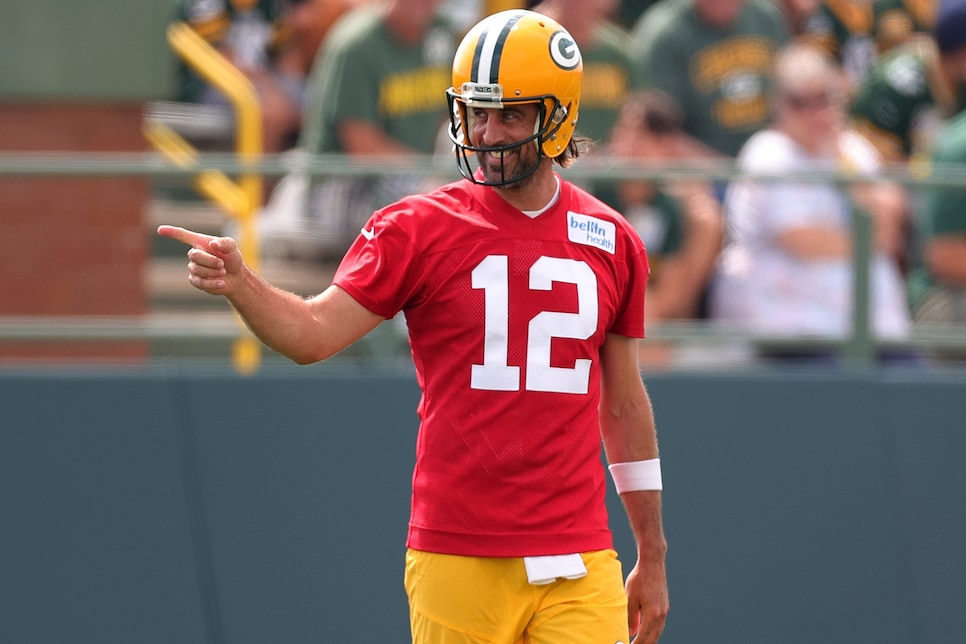 A lot of water has gone under the bridge since we last saw Aaron Rodgers in a Green Bay Packers uniform. He asked for a trade. He hosted Jeopardy!. He golfed with Bryson and then he walked through the door in Green Bay as if nothing ever happened. A lot of future uncertainty remains over Rodgers' Lambeau future, but if the dime he dropped at Packers training camp on Wednesday is any indication, bygones are officially bygones. Look upon greatness and weep, humble cheeseheads.
Amidst all the noise and drama—not to mention another underwhelming NFC Championship performance back in January—it's easy to forget why Rodgers would have demanded one of the biggest trade bounties in NFL history should the Packers have made him available this offseason. But this throw, a perfect rainbow-arching spiral launched 50 yards on the fly straight into the net like a Steph Curry three-quarter courter, should serve as an ample reminder of what Rodgers is capable of on a Sunday-to-Sunday basis.
It's probably also worth noting that the Packers open their season September 12th against the New Orleans Saints, whose starting quarterback was doing this at training camp this week. So yeah, go ahead and get the house of the Pack. You heard it here first.