Equipment
U.S. Open 2023: After struggling to replace broken driver, Dustin Johnson gets dialed in for a 64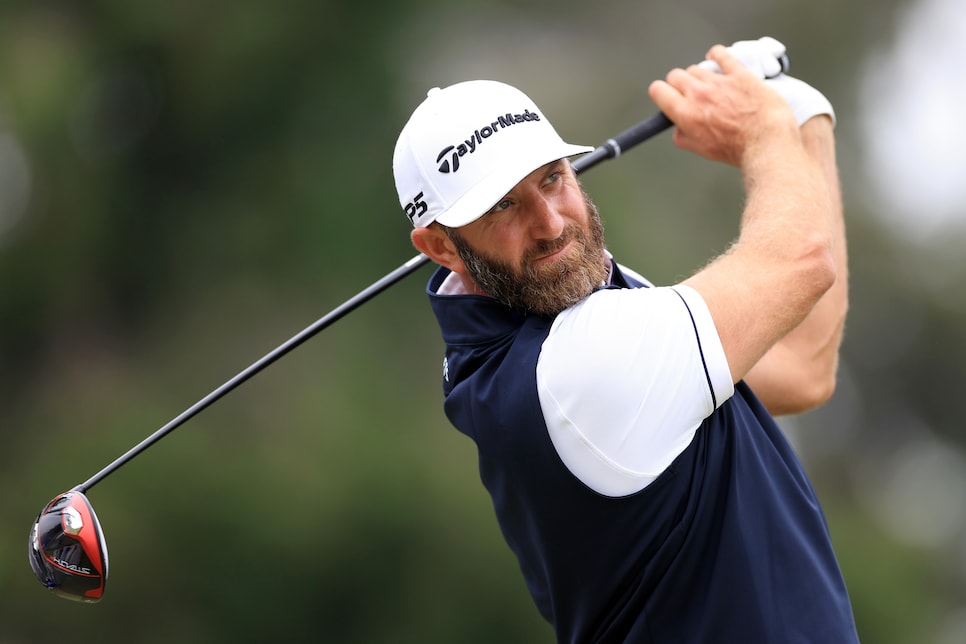 Dustin Johnson hit 13 fairways in the first round of the U.S. Open.
Sean M. Haffey
LOS ANGELES — Dustin Johnson was happy with his game coming into U.S. Open week. It was just his driver he was worried about.
Johnson broke his TaylorMade Stealth Plus during the last LIV event, in late May outside Washington, D.C. He spent the better part of two weeks hunting for a replica that gave him the feel he had when he won LIV's previous start in Tulsa. Johnson settled on his new gamer early this week and put on a display in the first round—hitting all 13 fairways and finishing behind only Rory McIlroy in strokes gained/off the tee on the way to shooting six-under 64 to be tied for third.
"It's not so much the specs or the numbers. At his speed, he has to be able to trust it," said Claude Harmon III, Johnson's coach. "He wants to feel like he can really go after it, and he finally found one where he can. And if he's driving his ball at this place, look out. "
Johnson birdied all three par 5s and was never out of position until his last hole, the par-3 ninth, where he pulled a 5-iron and ended up in a greenside bunker on the adjacent 18th. He couldn't get up and down.
"My game's been trending in the right direction and I'm feeling really comfortable over the ball right now," Johnson said. "If you're hitting fairways here, you can get it close to the flags on some of these holes. There's enough room off the tee that it doesn't force you to hit it one way or another. You just have to drive it well, or you have no chance."
MORE FROM GOLF DIGEST @ THE U.S. OPEN