News
U.S. Open 2020: Patrick Reed, golf's lone wolf, alone at the top at Winged Foot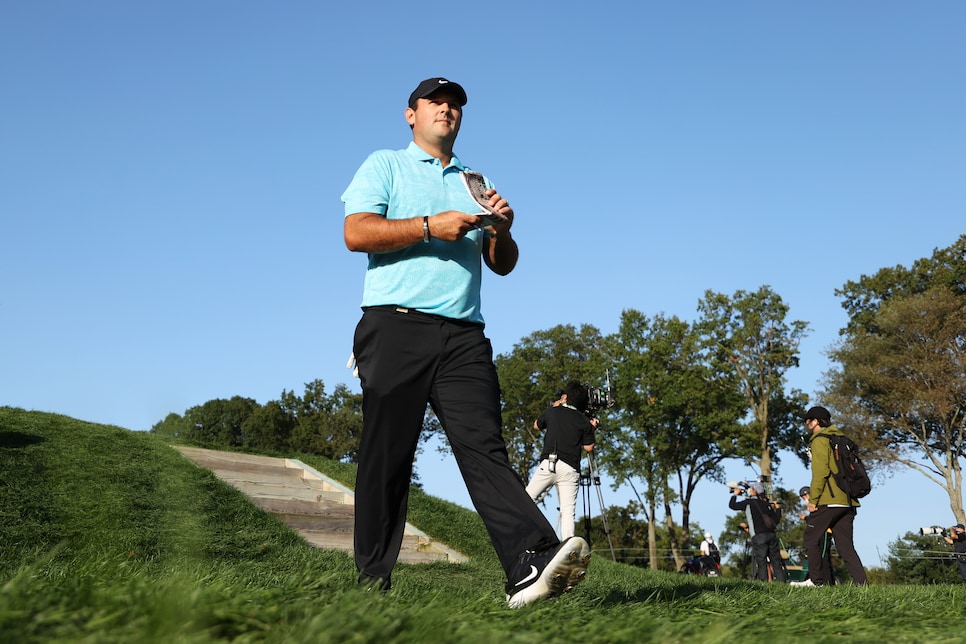 MAMARONECK, N.Y. — The U.S. Open took the field and shoved it into a locker Friday, a 75.25 scoring average professional golf's equivalent of a de-pantsing. There was no opportunity for recourse, no port offering safe haven. Round 2 was simply about making it to Round 3. That was the convention at least. But Patrick Reed has never been accused of convention, or conformity for that matter.
So while the rest of the field succumbed to Winged Foot, Reed fought back. Which is how golf's lone wolf was the only one howling after 36 holes, Reed's temerity and fortitude rewarded with the halfway lead.
"I felt like I left a decent amount of shots out there, felt like I was a little loose with some shots off the tee and also irons, and to be able to feel like that and come out and shoot even par around a day like today, it's definitely a positive and makes you feel good going into the weekend," Reed said after an even-par 70, leaving him at four under for the week and one shot clear of Bryson DeChambeau.
A look at his card says he didn't come out unscathed. That is partially true; he made five bogeys on the day and hit just five fairways and nine greens. "Any time you play in the U.S. Open you know that you're going to have one of those days that things just aren't quite going your way, you're not quite—whether it's hitting quality golf shots or anything like that," Reed said, "and I felt like today was that day."
Beautiful as box scores can be, they are black and white, failing to provide color to the picture.
A handful of those bogeys could have been bigger numbers, including a chunked chip at the par-3 seventh (Reed's 16th hole) that left him short-sided. Chili dip aside, Reed is peerless when it comes to artistry around the greens, evidenced by nearly jarring his third to walk away with a bogey 4. It is that touch, coupled with superb iron play, that have proven catalysts. To note: Reed ranks 118th in strokes gained/off-the-tee but first in approach, 20th in sg/around-the-green and seventh in sg/putting. He has needed only 50 putts, 13 less than the field average.
"The short game is sharp, and when I play around a place like this, that's what you need," Reed said.
The 30-year-old former Masters champion and eight-time PGA Tour winner was also one of few aggressors from the afternoon wave on Friday. Reed is not perceived as a birdie machine like Justin Thomas or Rory McIlroy, yet he did finish 11th on tour last year in birdie average. He put that red-light prowess on display in Round 2, racking up five birdies, two of which came in bounce-back fashion following bogeys.
"I think that's the thing about the U.S. Open. There's not as much talking going on at the U.S. Open as there is other golf tournaments because it's a premium on every single golf shot," said Reed, whose best previous finish in the USGA's signature championship was fourth in 2018 at another difficult New York course, Shinnecock Hills. "You let up once and you're going to make a mess of the golf course."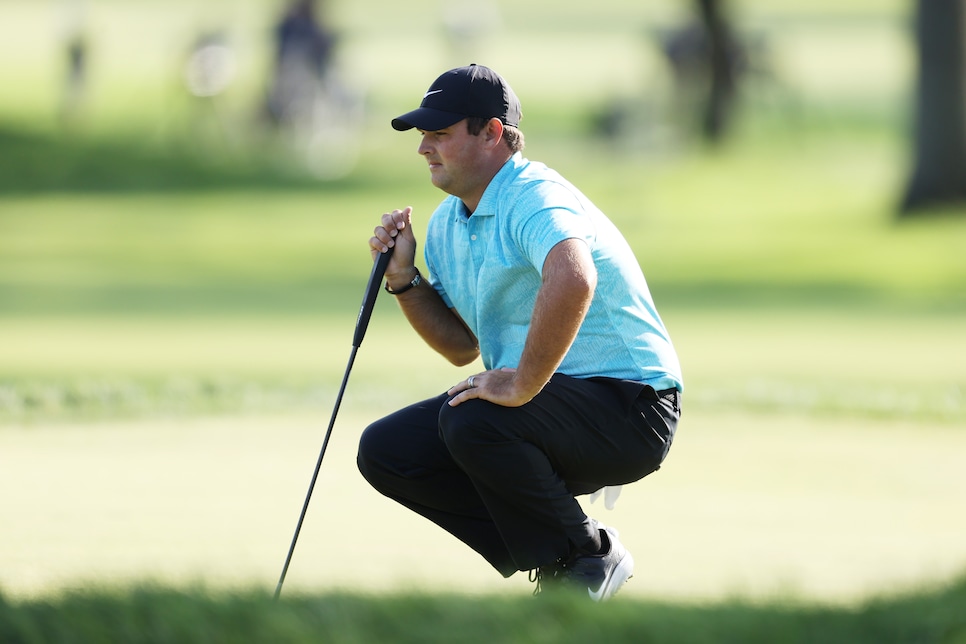 That is a critical statement, for it is often said golfers must to adapt a baseball closer's mindset at the U.S. Open, needing to compartmentalize, or forget completely, whatever miscue suffered.
Unfortunately, when it comes to Patrick Reed for many golf fans, it can be difficult to do the same.
In a game comfortable with the status quo, Reed has long been a disruptor. But that was a station built on behavior that was coarse and brash—throwing his Ryder Cup teammates under the bus, yelling at a camera crew, complaining about free Red Sox tickets—yet not necessarily malicious. And while his past is cloaked in smoke, a smoking gun was absent.
Then came the Hero World Challenge last December , where Reed very visibly violated a rule in the sand. He said a bad camera angle was to blame, but that answer was not satisfying to some who watched the replay, as well as other videos surfacing on social media suggesting other similar issues from past tournaments.
In the face of mounting criticism, Reed remained unrepentant, doubling-down on his defense by pantomiming the use of a shovel at the Presidents Cup. It was behavior that, to some, confirmed their thinking on Reed. His reputation had a new, permanent mark.
It's why the biggest break Reed will receive this week happened in July, when the USGA announced there would be no fans on property. This is New York, after all, which heckled Sergio Garcia for waggles, Colin Montgomerie for the crime of being British and Brooks Koepka for … well, we still aren't sure why they heckled Brooks Koepka. Point being, you better believe there would have been some Bronx jeers directed at Reed.
But the fans aren't here and Reed is, and where he is at the top of the board. That could be a tough swallow for his detractors. Doesn't mean you can't recognize and appreciate his game; that 70 was as stone-cold solid a round as you'll see. And though Winged Foot delivered its share of humbling, don't expect Reed to disappear over the weekend. He excels in these environments, when the mental game is as important, if not more so, than sheer muscle. Where "good bogey" is not said in jest.
"I think, if anything, it's just because I love the grind," Reed said. "I love getting in there. I love when it's hard, when you have to be creative on all different golf shots."
Above all else, Winged Foot requires blinders, to focus only on what's ahead. In other words, it's right up Reed's alley.