The Loop
Masters 2021: The return-to-spring Masters drinking game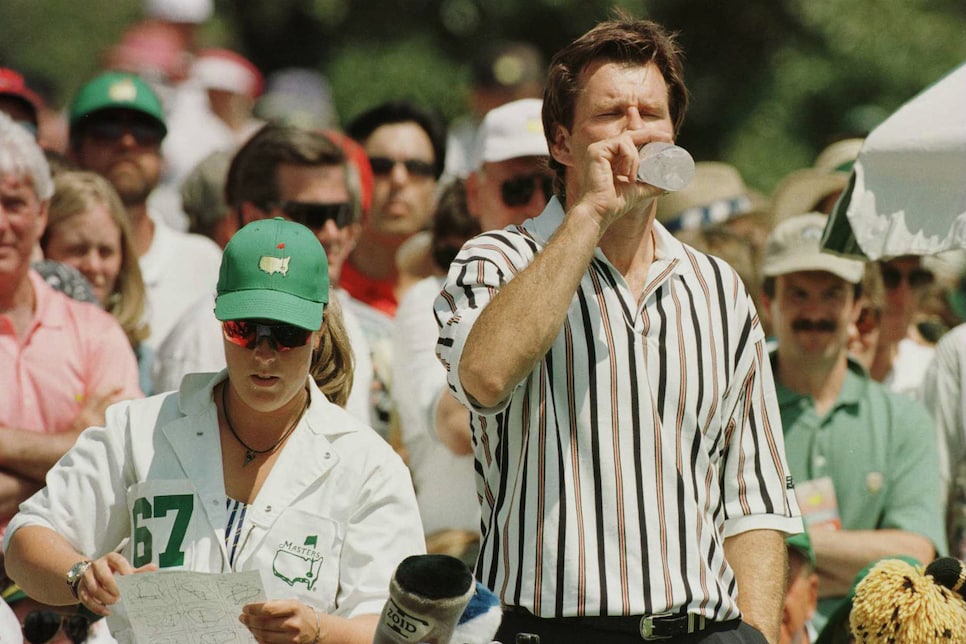 If it feels like the Masters just happened, well, that's because it did. Just five months ago in fact. But don't let the quick turnaround dampen your enthusiasm: This week, the Masters returns to its RIGHTFUL place on the calendar, and, despite the pollen count, that is cause for celebration. Sure, sure, the November Masters was a nice detour, but this is The Tradition Unlike Any Other just as your God intended it, and if that doesn't call for a drink, then what does?
- Every time CBS show gratuitous azalea shots.
- Every time there's an eagle.
- For every ball dunked in Raes Creek.
- For every reference to "ballspeed."
- Every time you see someone wearing their mask below their nose.
Drink for three seconds . . .
- For every former champion who withdrew due to COVID-19.
- For every former champion eliminated by the new 50-man cut line.
- For any generic rules controversy (finish your drink if it's Patrick Reed).
- When you see the first spring lawn care commercial.
- Whenever the "Sub-Air" system is mentioned like it's something people actually care about.
- For any 2020 Dustin Johnson highlight package.
- If there's a hole in one.
- If Augusta chairman Fred Ridley thanks Mother Nature during the green jacket ceremony.
- If Jordan Spieth wins (you're buying, Jordan)