Masters 2020: The long-delayed, much-needed 2020 Masters drinking game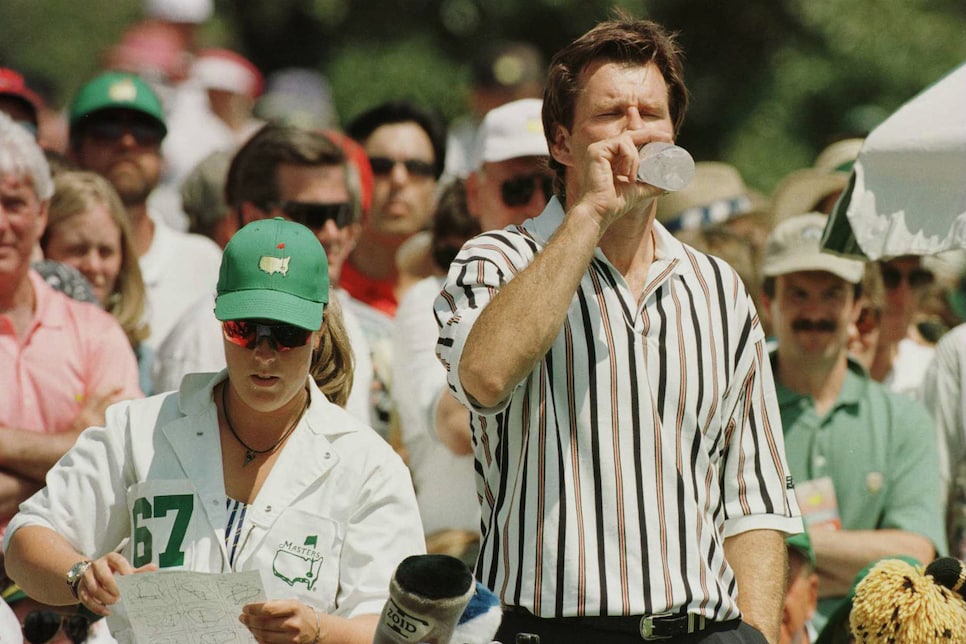 It's been a weird, wild, crazy, terrible, horrible, no good, very bad year. That's the bad news. The good news? The Masters, after seven interminable months of anticipation, is finally upon us. Sure, it's going to be different. There's no Par 3 Contest or patrons. Former champs are dropping like flies, split tees are now a thing, and the cut line just got slashed. But it's still the Masters damn it, and that's cause enough for a drink. So join us as we crack a cold one and celebrate the one tradition that's still exactly like all the others: The 2020 Masters Drinking Game. Please chug responsibly.
- Every time CBS show gratuitous fall foliage shots.
- Every time there's an eagle.
- For every ball dunked in Raes Creek.
- For every reference to "ballspeed."
- Every time you see someone wearing their mask below their nose.
Drink for three seconds . . .
- For every former champion who withdrew due to COVID-19.
- For every former champion eliminated by the new 50-man cut line.
- For any generic rules controversy (finish your drink if it's Patrick Reed).
- Whenever the "Sub-Air" system is mentioned like it's something people actually care about.
- For any 2019 Tiger Woods highlight package.
- If Lee Corso shows up in person
- If Lee Corso shows up in person and dons a giant mascot tiger head.
- If there's a hole in one.
- If Augusta chairman Fred Ridley thanks Mother Nature during the green jacket ceremony.