Bryson Being Bryson
Masters 2021: Vijay Singh had the perfect reaction to Bryson DeChambeau's long-drive routine on the range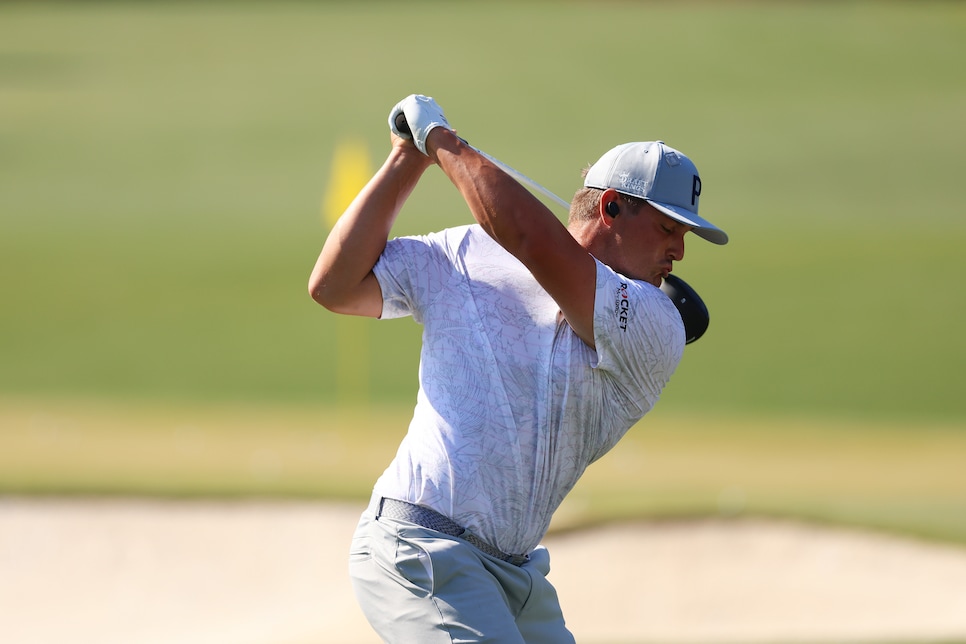 Five months after his wail-away strategy blew up in his face at the Masters, Bryson DeChambeau does not appear to be abandoning it for a more conservative approach.
Of course, we won't really find that out until he tees off Thursday, but early indications are that he'll be swinging for the fences once again. He's apparently putting a new driver into play, one he had loaded up with lead tape on Monday. At the range, he looked like he was prepping for a world long drive contest, which is nothing new.
What was new, though, was Vijay Singh standing directly behind DeChambeau as an innocent onlooker. Singh, the 2000 Masters champ, stood back and watched in awe, chuckling multiple times at the absurdity of it all:
What's funny, is that Singh knows what it's like to be chasing distance in the gym like DeChambeau has been over the last year. Nobody works out like Vijay, who remains in incredible shape at the age of 58. But even he can't help but respect DeChambeau's range routine.