Bryson's New Big Stick
Masters 2021: Is this new driver Bryson DeChambeau's secret weapon for dismantling Augusta National?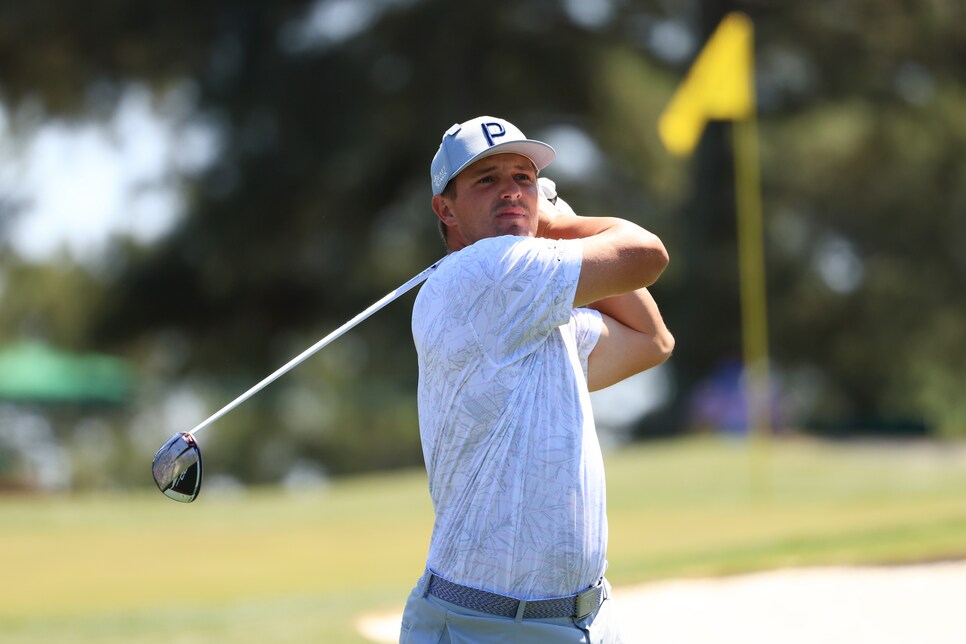 Bryson DeChambeau plays his tee shot on the third hole at Augusta National during a Monday practice round.
Mike Ehrmann
Bryson DeChambeau is always working on something new. And given his continual desire to get longer, that means constantly seeking equipment to match. For this year's Masters, it appears that means a new driver is likely to be in the bag come Thursday.
A fifth version of Cobra's Radspeed driver showed up on the USGA list of conforming driver heads on Monday. The listing is just at 5.5 degrees, meaning it's a Bryson-only design. From the photograph on the USGA website, the driver appears not to be all that different from other Radpseed versions. But this is Bryson. It's different. Significantly so.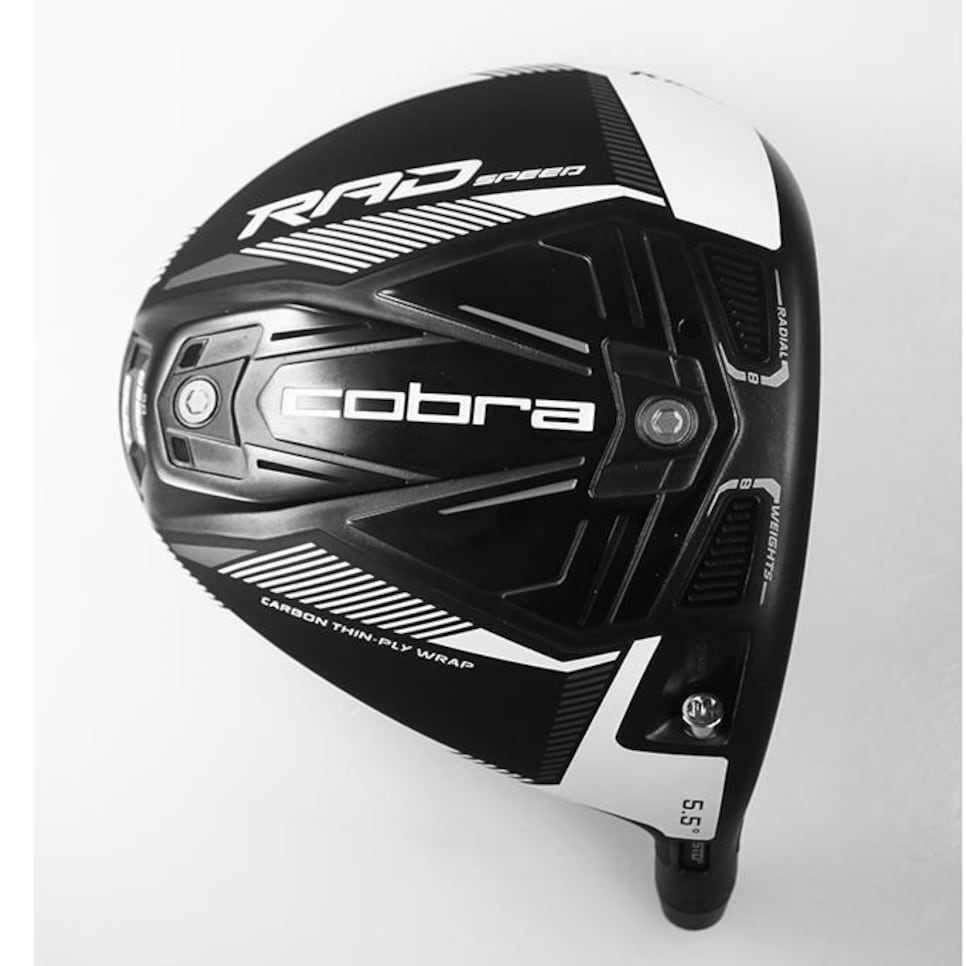 The Cobra Radspeed driver that appeared on the USGA conforming list on Monday.
"There are changes to the head versus the stock Radspeed," Ben Schomin, Cobra tour rep, told Golf Digest via text message. "We took out the removable weights to save some overall head weight [and] used a thicker face for added durability. [We also] removed the Infinity Face to make face radii changes easier. [The driver has a] flatter toe radius to help with toe mis-hits.
Schomin noted he's been working with DeChambeau on the driver for several months.
"Hitting a 5-degree driver at 200 mile-per-hour ball speed presents some very different ball/club dynamics than our engineering team is typically designing for," Schomin said. "We've had to rethink our approach in some aspects of design/testing, and continue to do so. This head is our latest iteration to find something that works best for Bryson at these tremendously high speeds."
A photo from Getty Images taken Monday from Augusta National also reveals DeChambeau has several strips of lead tape on the sole of the club, with reason, of course.
"The heads are light," Schomin said. "We use tape positioning to determine where hot melt [weighting that can be injected inside the clubhead] needs to be positioned."
That might make a layman's head spin, but for a golf scientist such as DeChambeau, it's a language he is all-to-familiar with. Like we said, always something new.