News
Masters 2020: Empty restaurants, quiet streets—the Masters by the 'missing' numbers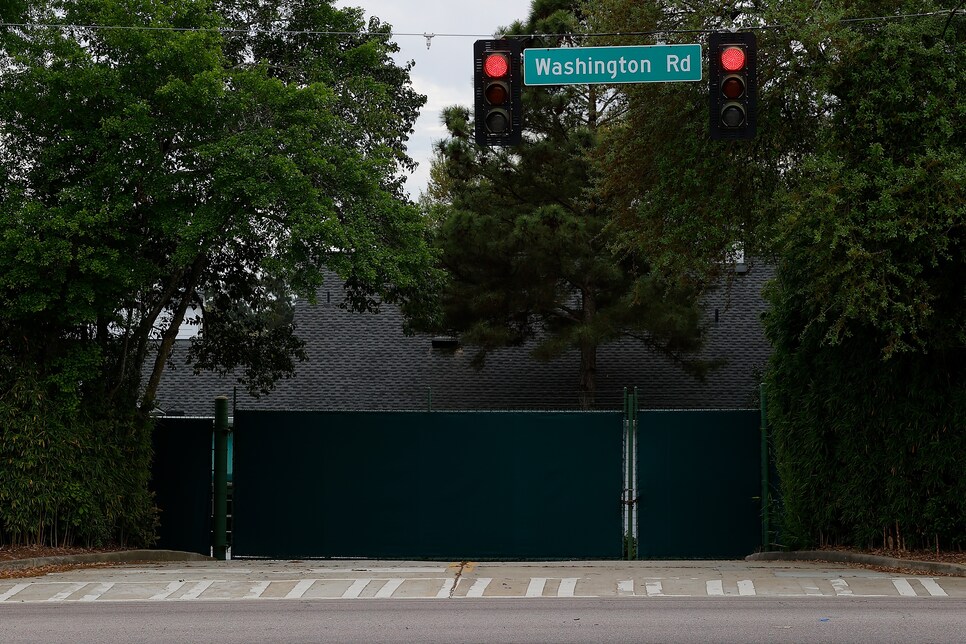 When the Masters was rescheduled from April to November, the hope was that by fall fans—ahem—patrons would be back in the picture. Instead, the COVID-19 pandemic has persisted, and it forced the folks at Augusta National to hold the tournament without patrons, in what should be a startling scene on the normally buzzing grounds.
It's been written about already, but it's worth repeating how much of a financial sting this is for the city of Augusta, Ga. The tournament brings an immense amount of dollars to the town each year, and after already going through this in April, the city has to go through it again this week. "It feels like it's happening twice," said Dan Elliot, who is the GM and head pro at nearby Forest Hills Golf Course.
To highlight just how gutting a patron-less Masters will be for the surrounding area, we compiled a list of numbers that will be "missing" this week.
—$100-150 million: Estimated amount of money the Masters brings to the region annually.
—$500-$1,000+: Estimated room rates for hotels in the area on Masters week, and that's for those 10-plus miles from the course, says Shaquan Gardner, general manager of the Augusta Sheraton, which is two miles away. "The hotels on Washington Road go for $1,000 or more," he says. This week, you can get a room for a normal rate of $120 or less. "It's like nothing is even happening," Gardner says.
—200,000+: Estimated amount of visitors that descend upon the city for Masters week, over 2,000 more people than the actual population of 197,888.
—35,000-40,000: Estimated amount of patrons that attend the Masters on tournament days (Augusta National doesn't make make this information public). On practice days, the number is estimated at around 50,000. This week, there will be no patrons on the grounds.
—$25,000-150,000: The price range for homes that are rented out during Masters week. On the lower end is $50,000, which some homes right on Washington Road go for for a seven-day rental. Others on the Hill, an affluent residential area near Augusta State, can go for six figures for the week. Folks who rent out their homes use that money for home repairs or mortgage payments, among other things. This week, you can find a home on Washington Road on airbnb for just over $2,000.
—$500,000: Estimated amount of Masters-week revenue for the three restaurants Havird Ursy owns and operates in Augusta. "I call the Masters my 13th month," Ursy told Golf Digest this past April. Usry and his dad, Brad, own Southern Salad located on Broad Street, Snocap Drive In in North Augusta and Fat Man's Cafe and Catering and Enterprise Mill Events and Catering downtown.
—$800: Cost of a foursome at nearby Forest Hills Golf Course during Masters week. With 200 golfers per day, that's $40,000 in revenue for the course. For the week, that's nearly $300,000. This week, a foursome at Forest Hills will cost the normal $200 ($50 per player). Higher-end courses charge as much as $1,500-$3,000 on Masters week.
—$58,000: Amount one woman paid an anonymous ticket broker for four weekly badges and a home for the week prior to the COVID-19 pandemic. The anonymous broker told Golf Digest in April that he'd like the woman to use the accomodations in the fall, or put the trip off until next April.
—114: Expected number of American Airlines flights into Augusta from various cities for the Masters, reported by the Augusta Chronicle in January. The total seating capacity on those flights: 9,446.