News
Masters 2020: It doesn't look like there will be any November surprise on the 13th hole at Augusta National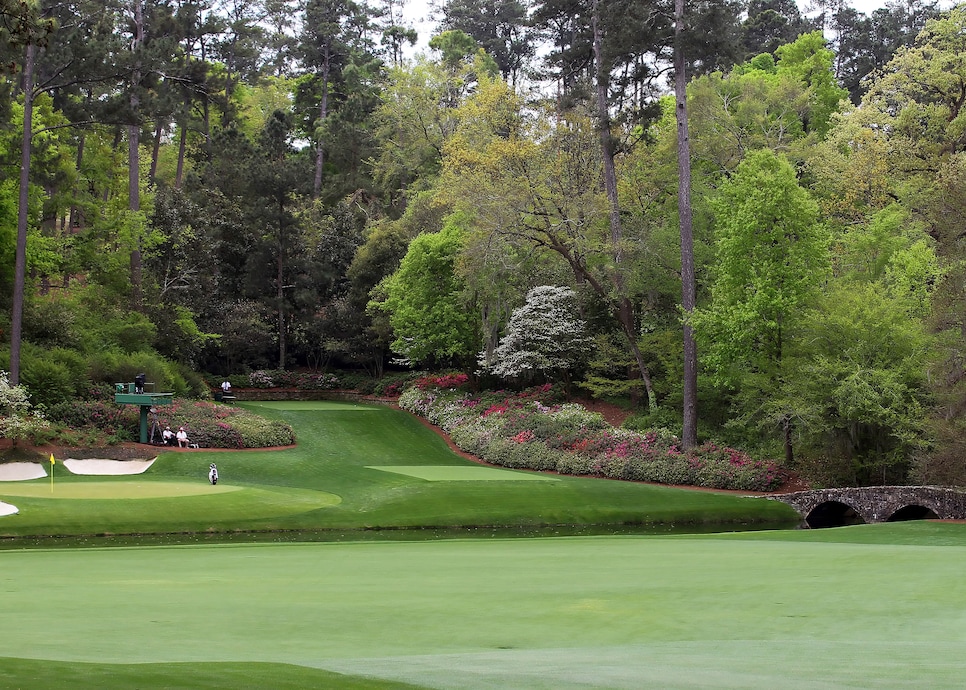 A view of Augusta National's 13th tee from down the fairway.
Icon Sports Wire
That one day, however, appears to still be in the future.
David Dobbins and Eureka Earth, in its latest release of overhead images of the famed course, showed this view of Augusta National's 12th green and 13th tee in a photo taken earlier this week.
As you can see, a row of trees stand behind the current 13th tee. Behind them is substantial space to expand the hole and move the teeing grounds, but given its current appearance, it's a safe bet to say nothing will be in place for when the postponed Masters is played next month.
Mind you, the fact that there won't be a change for the 2020 Masters makes a lot of sense given the context of the upcoming event. Competitors will already be working harder than usual during tournament week to account for how differently the course will play in November, compared to usual April conditions. To then ask them to prepare for an entirely new way to play the 13th hole would be a tall task.
Of course, a lengthening of the hole Augusta National calls "Azalea" still seems likely at some point. Only the club knows when "that one day" ultimately will be.