Social Media
Photos: The Week in Golf Instagrams
Ryder Cup captains, Hawaii Five-0 and Charles Barkley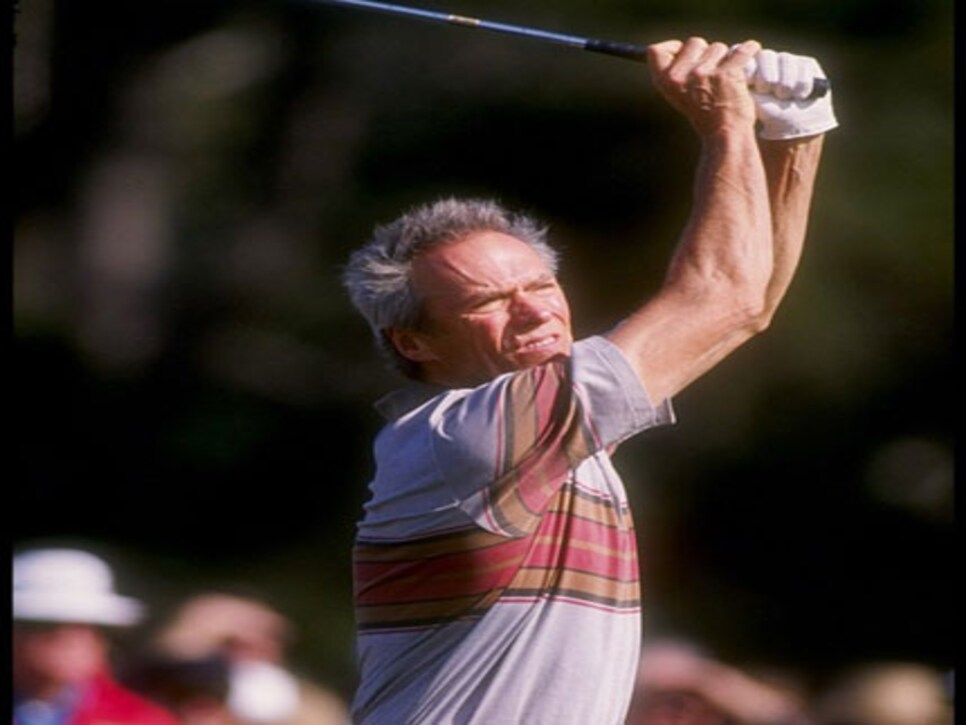 PGA Tour @pgatour
It's #Oscars night, so today's #PGATOURDaily goes to a man officially nominated for Best Picture and unofficially nominated for Best Follow Through, Clint Eastwood.
gooselind @gooselind
My buddy James Hahn wins his first on the PGA! Well deserved!! #staringitdown#JamesHahn#dedication
Golf Gods @golf_gods
Congratulations to World #1 @lydsko for taking out the Women's Australian Open at Royal Melbourne. #golfgods #lydiako #womensaustrlianopen #australianopen #golf #royalmelbourne #melbourne #australia #callaway #callawaygolf
Oli Berg @thehighfade
Ryder Cup 2016. #thehighfade
Michelle Wie @themichellewie
Less than 12 hrs away till my cameo on #Hawaii50 tonight!! Cheeheee @danieldaekim @alex_oloughlin
PGA Tour @pgatour
Happy birthday to the subject of today's #PGATOURDaily, the ever-searching golfer Charles Barkley.
Cheyenne Woods @cheyenne_woods
latepost First ever helicopter ride with mama A🚁 #goldcoast #australia
Golf Channel @golfchannel
If Olympic qualifying ended today, Bubba Watson, Jim Furyk, Jordan Spieth & Matt Kuchar would be on their way to Rio.
Crosswater @crosswaterclub
CrosswaterClub #Crosswater #Sunriver #SunriverResort #Golf #PNW #Top100 #OregonGolf #CentralOregon #GolfCourse #VisitBend #WhyILoveThisGame
Jessica Korda @thejessicakorda
Slightly pasty legs with this zinc sunscreen! I'm ready for the super hot sun today #Melbourne #protected
Rickie Fowler @therealrickiefowler
Testing #FlyZ #FlipItAndRipIt @cobrapumagolf
Northern Trust Open @ntopen
Congratulations, Will Zalatoris and welcome to #ntopen2015! The Wake Forest freshman earns an exemption after posting a 67 in the collegiate showcase. #morethangolf
Belen Mozo @belenmozo
Post-round thoughts (while at the beach): Not happy with my score but satisfied with my progress. You will think it's hard to take positives out of a +4 today, but it's easy when you have a game plan to work on, a process to follow to get you where you want to be. #workinprogress excited about how low I can go tomorrow/ Pensareis que es difícil sacar algo positivo de un +4 pero la verdad es que siento que voy por buen camino y estoy satisfecha con mi progreso. Yo miro hacia delante, una vuelta así no me cambia mi manera de mirar a las cosas. Tengo muchas ganas de ver como me puedo recuperar mañana.