Social Media
Photos: The Week in Golf Instagrams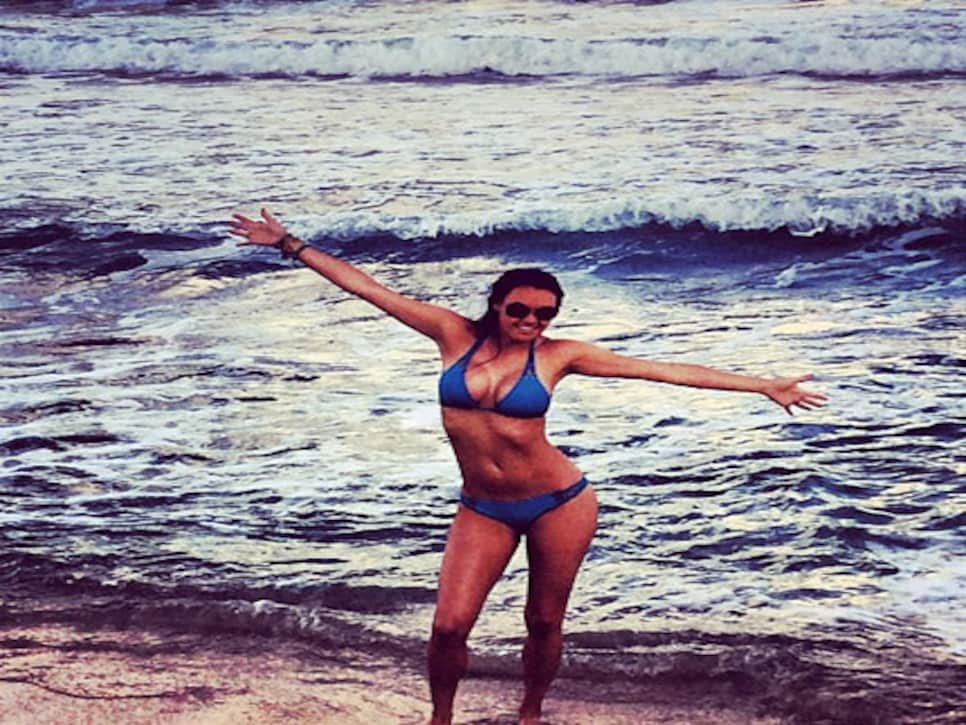 Amanda Dufner @aduf99
Until next time Maui #beachbum #bikini #dontwanttoleave
Penelope Sattler @pensattler
@golfdigestmag World top 100 ratings have Barnbougle Dunes at #11 and Barnbougle Lost Farm at #23 #barnbougle #lostfarm #golf #golfdigest #worldtop100
Chad Coleman @hashtagchad
So pumped to have Matteo Manassero join team @callawaygolf for 2014. Enjoyed getting to hang with him at our ad shoot a couple months ago. Dude can move it.
Cheyenne Woods @cheyenne_woods
Curls are back
Michael Phelps @m_phelps00
A little practice on the beach
Jordan Spieth @jordanspieth
These are my new @underarmour golf shoes. I was fortunate to have input on the design and they're amazing!
Paula Creamer @paulacreamer1
♥♥
Kelly Slater @kellyslater
If this isn't the greatest single experience in a relatively short @golf_geek history, I don't know what is! @benjiweatherley caddying for our boy, #AdamScott, and getting all sorts of air time on #TheGolfChannel, clogging news feeds with interviews, #KissingBabies, etc. Tomorrow is gonna see a huge crew following Benji, I mean Adam, for the final round. If you're at the #SonyOpen tomorrow, throw them a shoutout during the round. Benji's gonna be on fire and Adam is gonna shoot 64. Good luck also to #PatPerez, my old playing partner from the AT&T ProAm, who's 3 off the lead with a shot to win. #LetsSeeIt, boys. #AlmostFamousCaddy #SteveWho? #Augusta? #OnlySurferToWinTheMasters
Ian Poulter @ianjamespoulter
Mini Poults and proud pops.
Jessica Korda @TheJessicaKorda
@gerinampiller
Michelle Wie @themichellewie
My hair refused to come down for years ... I was a baby troll #babywie #fbf
Ai Miyazato @ai_shorty
So nice weather here in Phoenix!! Fun to be with my dad:) #sonicetobeback #backinthestates #nofilter