Photo Essay
The British Open features its own very distinct vibe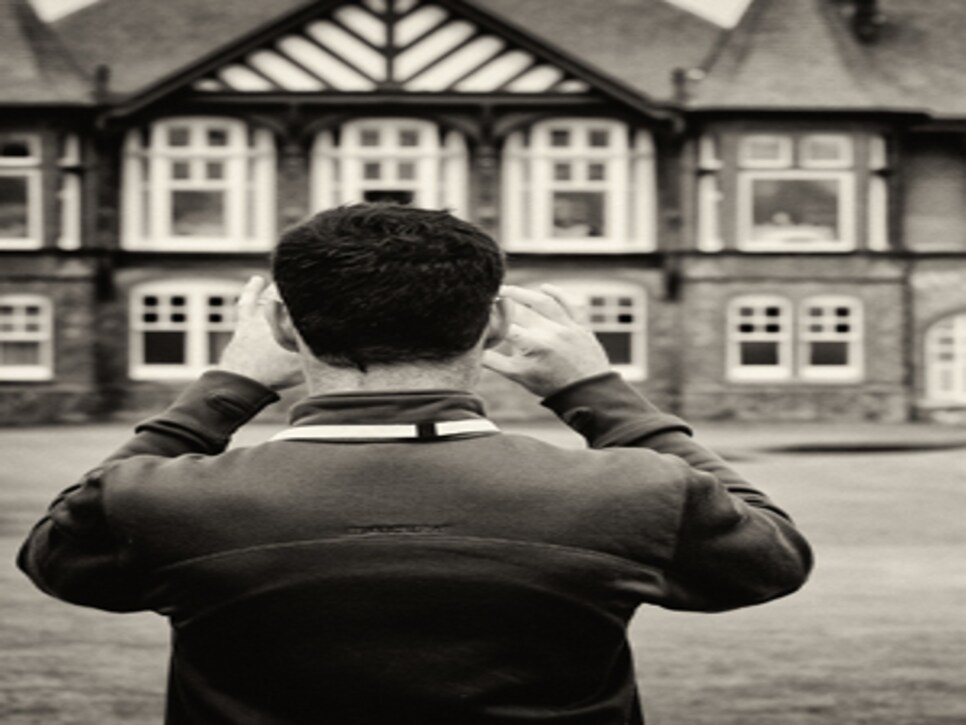 The British Open features its own very distinct vibe
As a storm cleared late Monday afternoon, a lone fan had the practice-ground grandstand to himself.
A row of spectators lined up behind the practice tee on Tuesday.
Standing out: A trio in tiger suits checks out the practice green.
The 141st Open wasn't this gentleman's first, as his tickets from past championships tied to his jacket show.
Lytham is compact as Open sites go, but there is still a lot of territory to cover.
Alone with his thoughts: A spectator has the 18th-hole grandstand to himself.
Tiger Woods, seeking his first major-championship win since the 2008 U.S. Open, talks to reporters Tuesday.
We're in England. Yes, we are.
British spectators have lots of practice getting used to inclement weather. With umbrellas and rainsuits, they make the best of it.
Programs, get your programs.
Two twosomes viewed from on high late Monday afternoon.
Whether working or watching, being at an Open can give you golf fever. During a lull, one marshal shows another his grip.
Will I ever hit the ball that far? A young fan, old-style autograph book in hand, watches Robert Allenby tee off Monday on No. 18.
Although it was only Monday afternoon, these two lads had already done well in the autograph department.
Quiet time for a marshal -- and his sign.
A pause in the play meant catching a few winks for this spectator.
VIP viewing: A lady looks out on the 18th green from the Royal Lytham & St. Annes clubhouse.
Heavy rain Tuesday afternoon didn't stop this photographer from capturing some action.
This policeman also carried on in bad weather.
Everyone comes equipped for a little rain, including little ones.
Come late Sunday evening, this fence barrier on No. 18 will keep the throng from spilling onto the fairway.
To this woman and her lab on the sands of nearby St. Annes, the Open might have been a million miles away.
The same was true for this young girl, pedaling along the promenade in Blackpool late Tuesday afternoon.
For an instant, as he walked on the player bridge from practice tee to practice green Tuesday, popular Rory McIlroy was a solitary figure.
This umbrella seemed to be waiting for the action to unfold.