Here's What It's Like To Party At Topgolf Las Vegas
A Topgolf party is unlike any other golf party on the planet. It's louder, far more crowded, and it eschews any semblance of a strict dress code. Especially when it takes place at Topgolf Las Vegas. As we wrote about in May, Topgolf Las Vegas has 108 hitting bays, six targets, four levels, five bars, two pools, TONS of large-screen TVs that are designed to showcase every significant sporting event, a concert venue and a Callaway Golf fitting studio. Don't believe us? Experience it for yourself: We documented our entire experience at the venue's VIP grand-opening party. Enjoy!Video: What It's Like To Party At Topgolf Las Vegas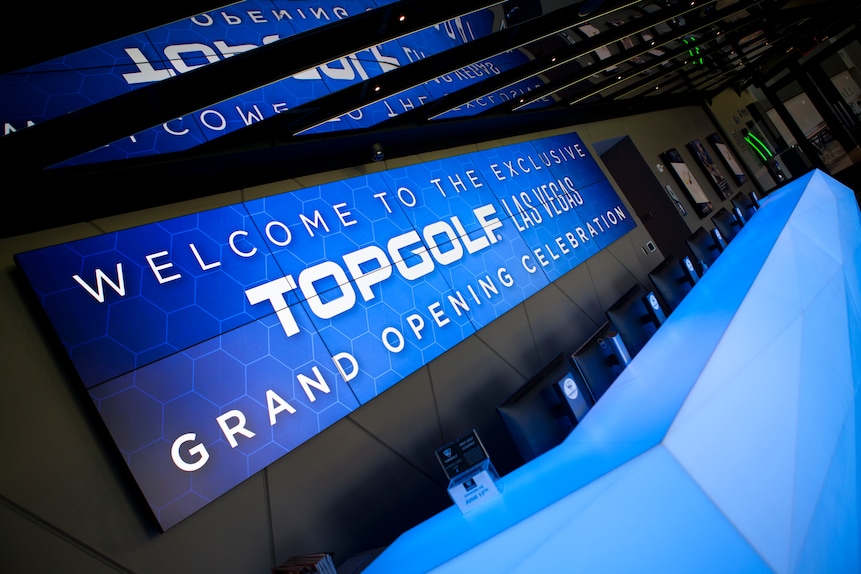 Topgolf
Come with us as we party at Topgolf Las Vegas
Photo By: Topgolf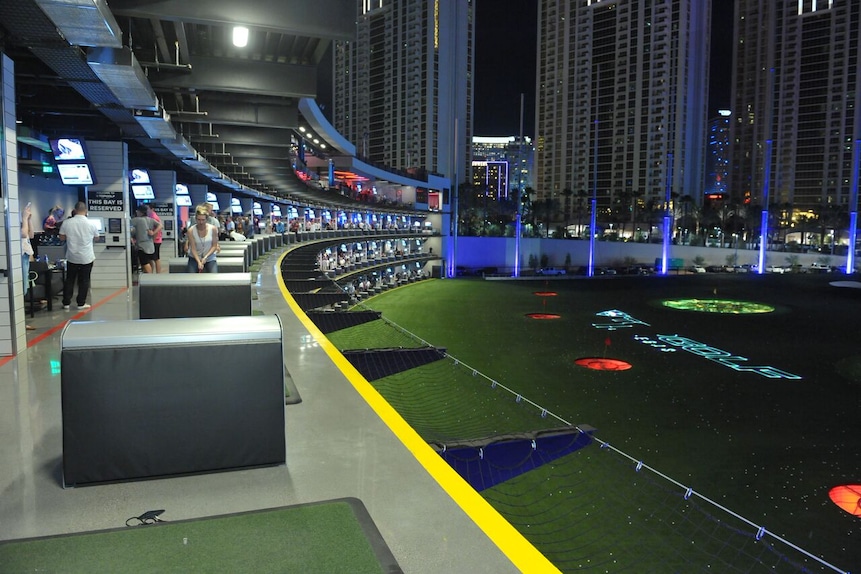 Topgolf
Topgolf Las Vegas has four floors and 108 hitting bays. The entire venue sprawls over 105,000 square feet.
Photo By: Topgolf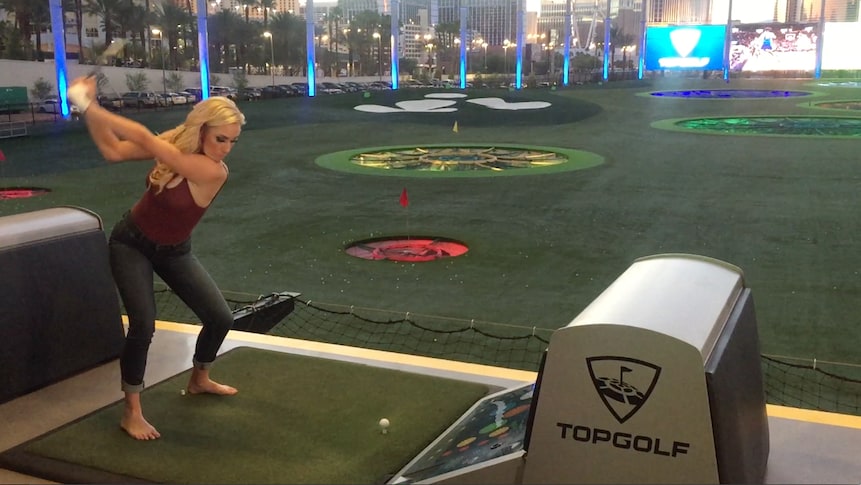 You can be like Paige Spiranac and hit barefoot.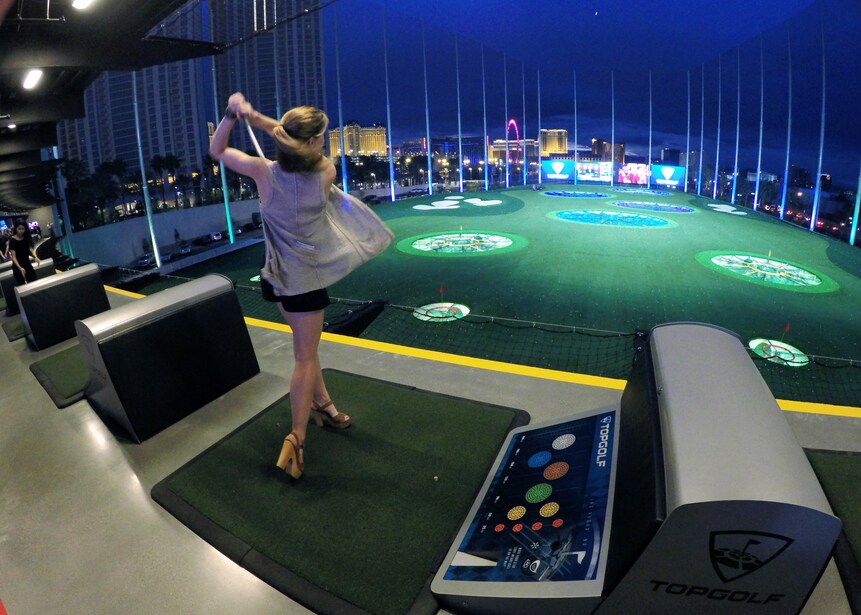 Or you could swing away in platform-heels.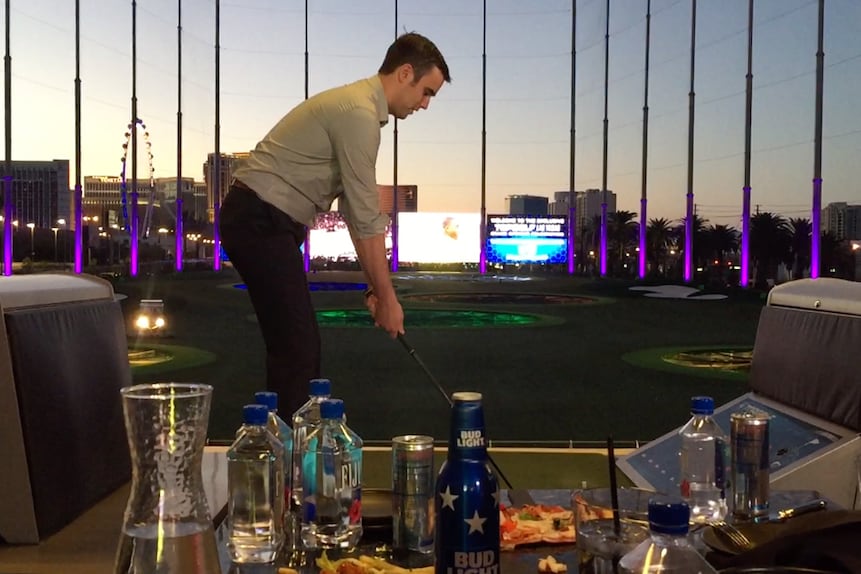 No matter what, you'll be hitting balls surrounded by food and booze (and water, lots and lots of water).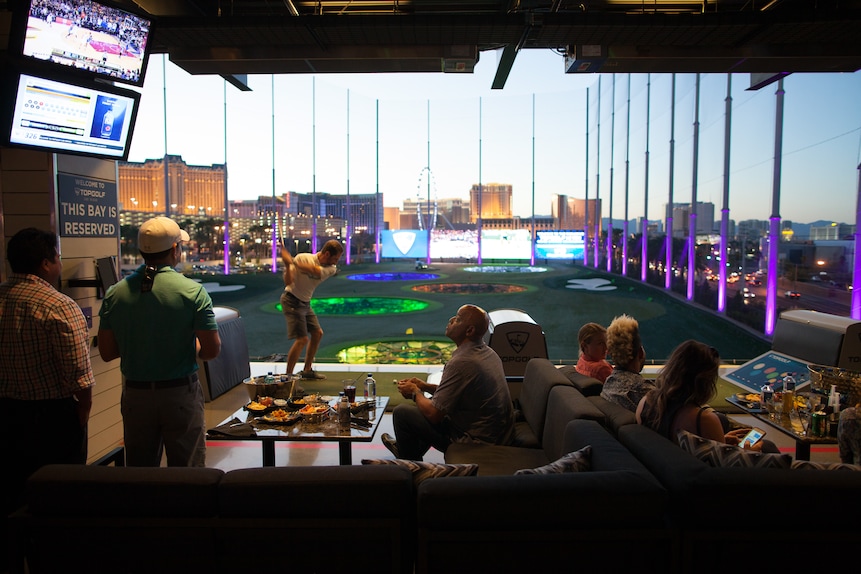 Topgolf
TVs will follow you wherever you go, whether they're down at the range or at your hitting bay.
Photo By: Topgolf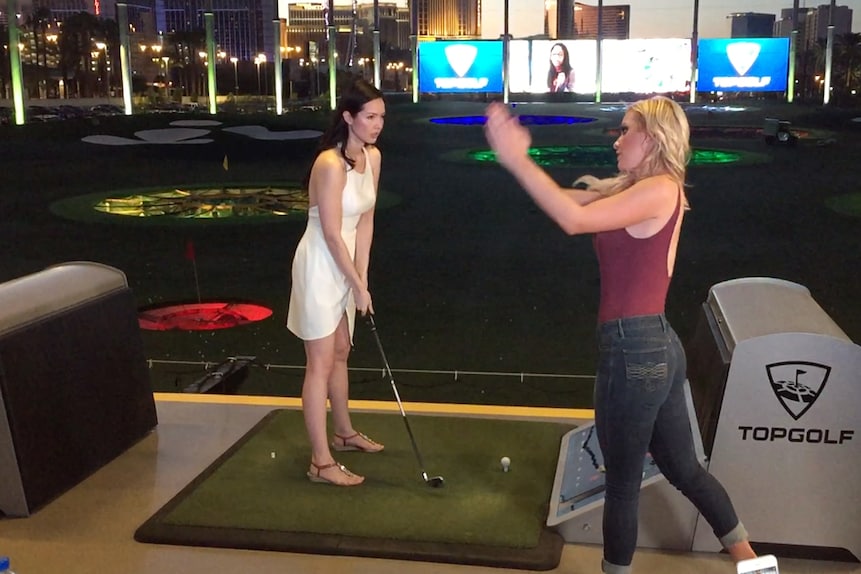 And if you're lucky enough, you could get a lesson from someone like Paige.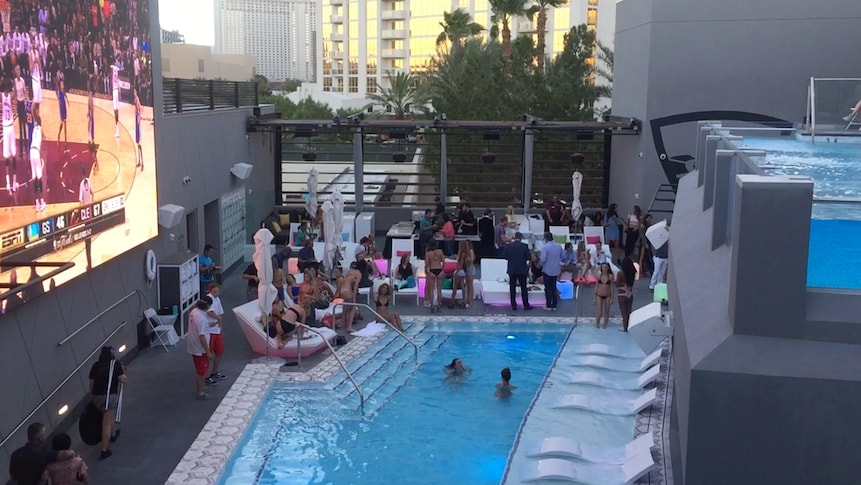 The two pools here are located on the third and fourth levels, and they sit between a large-screen TV and the rows of hitting bays.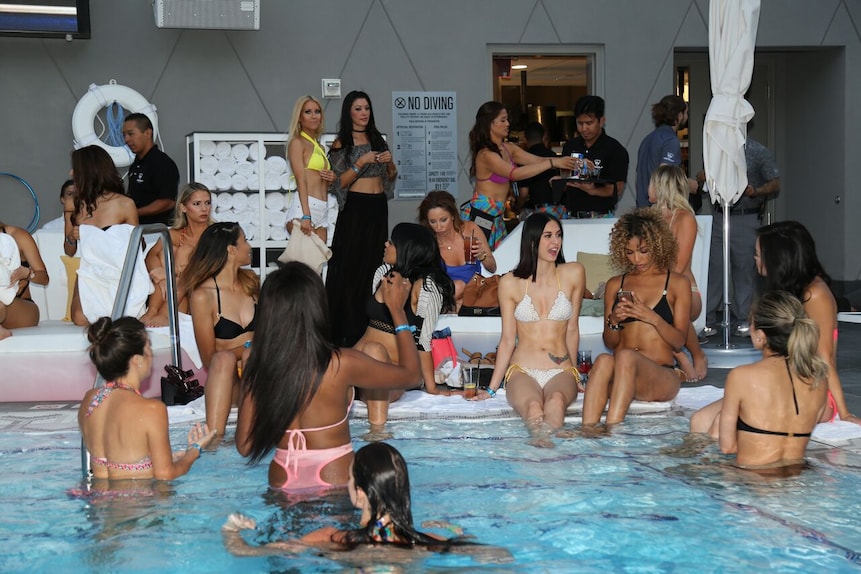 Topgolf
Not your typical driving range attire.
Photo By: Topgolf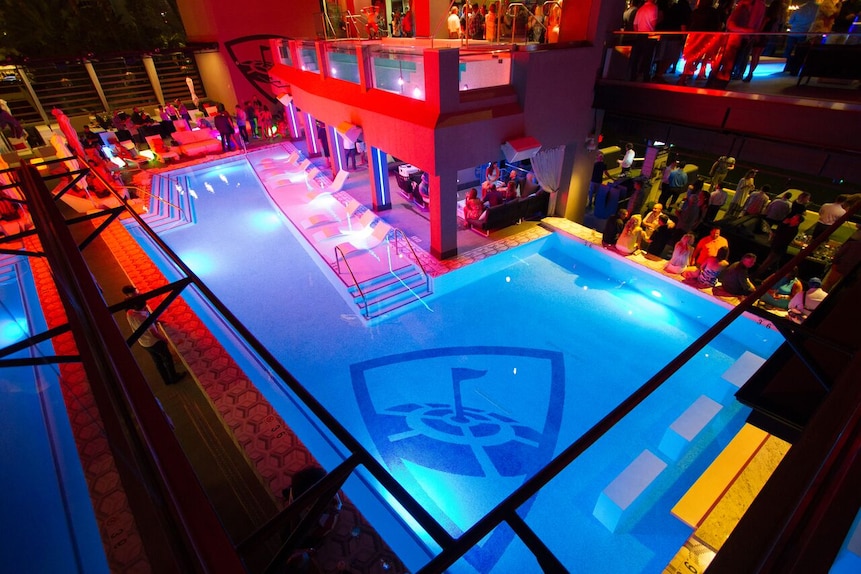 When the sun goes down the psychedelic lights come on.
Topgolf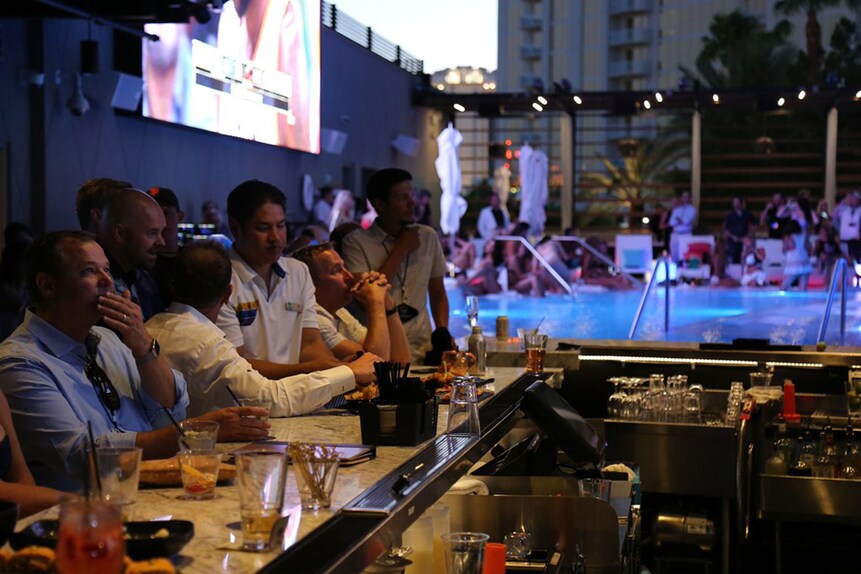 Topgolf
The pool on the third floor runs right up to this bar, which is one of the venue's five full-service bars.
Photo By: Topgolf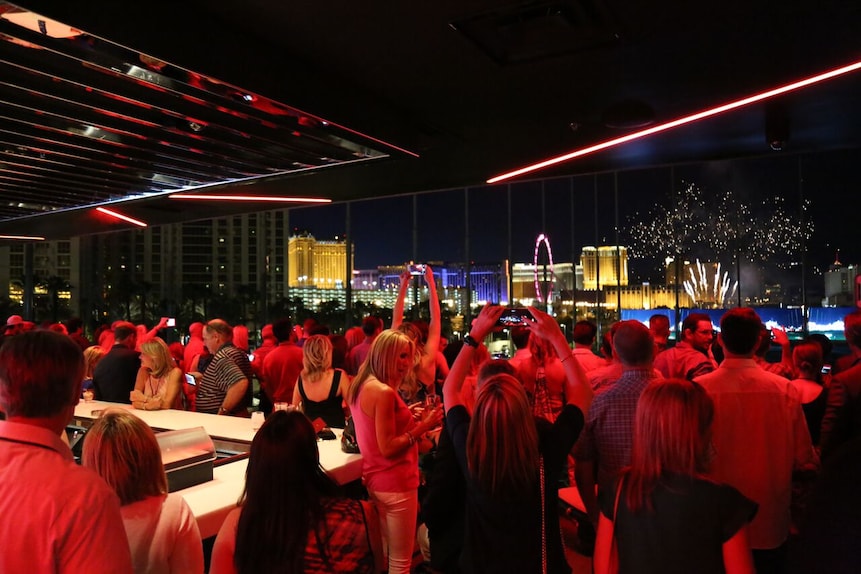 You think these guys were having fun or what?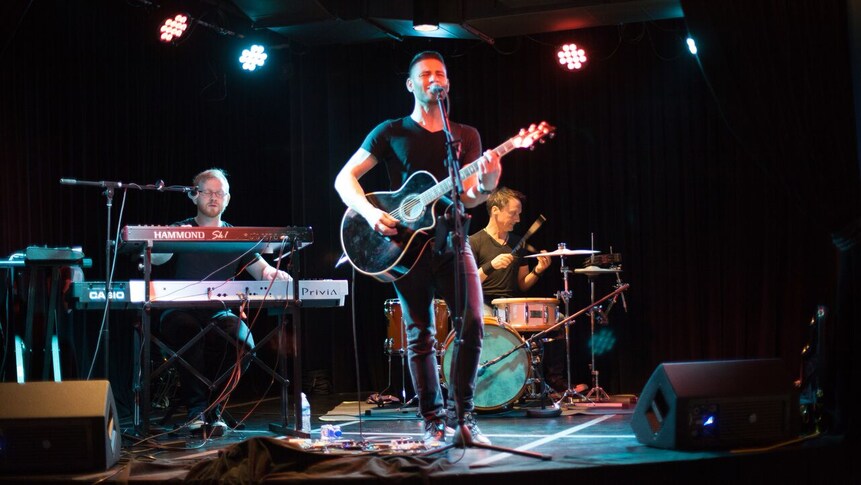 Topgolf
Concerts are becoming the new norm at Topgolf venues.
Photo By: Topgolf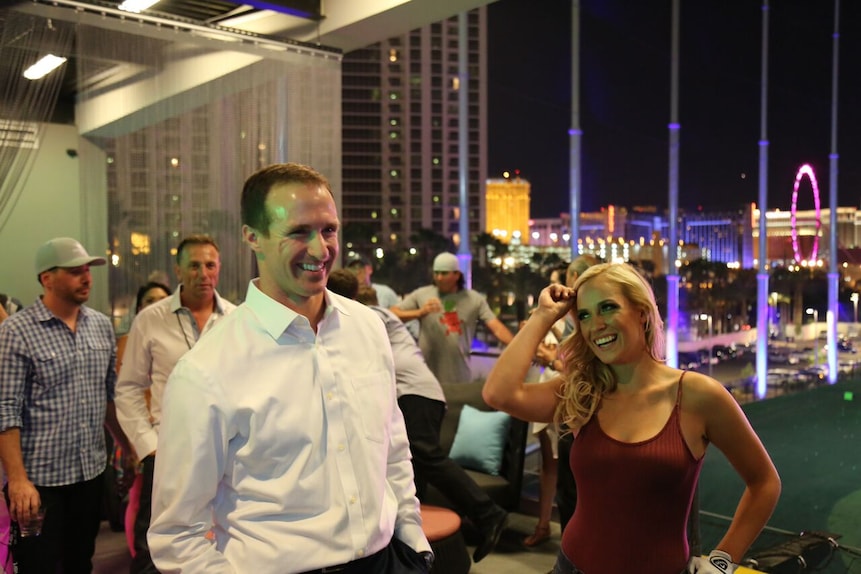 The grand-opening party attracted stars like Drew Brees, who lost to Paige in a one-on-one range duel.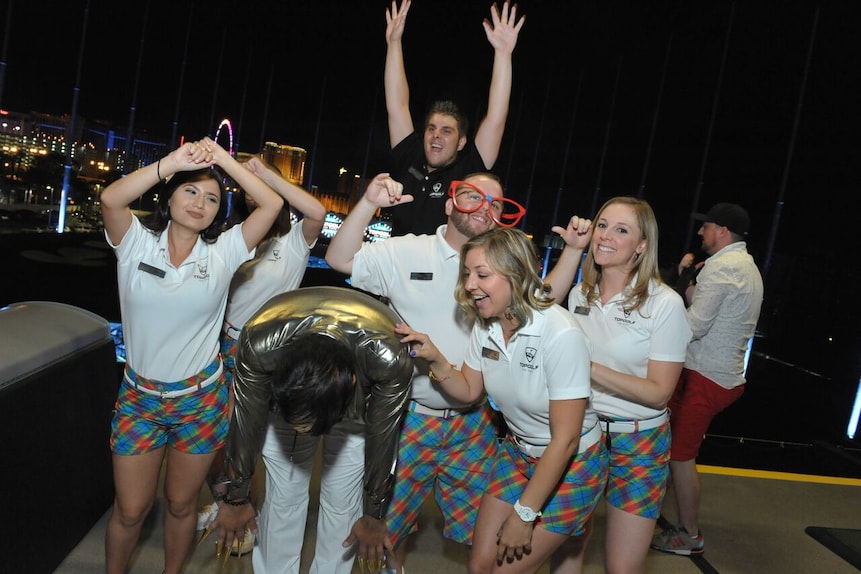 Topgolf
Even Topgolf employees know how to let loose.
Photo By: Topgolf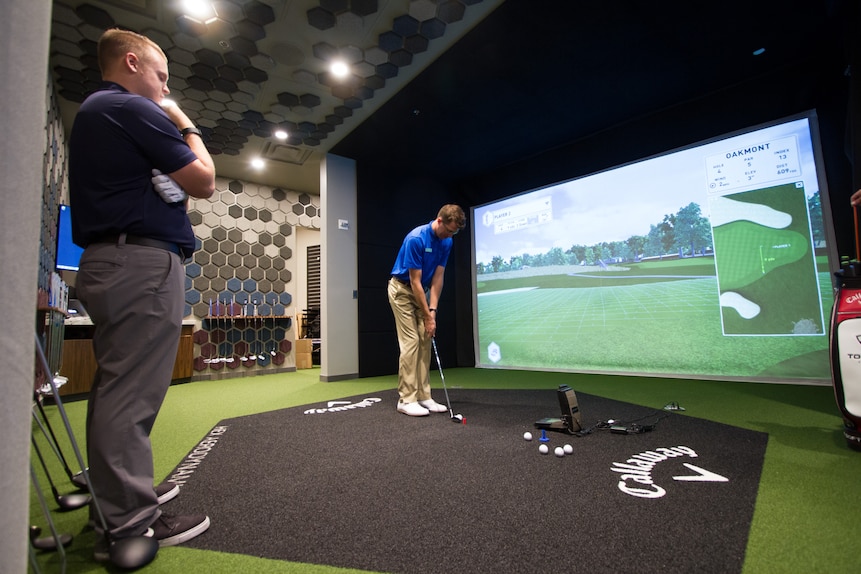 Topgolf
For all you hardcore golfers out there, Topgolf Las Vegas has a full-service Callaway Golf fitting center (one of just 20 such fitting centers in the country).
Photo By: Topgolf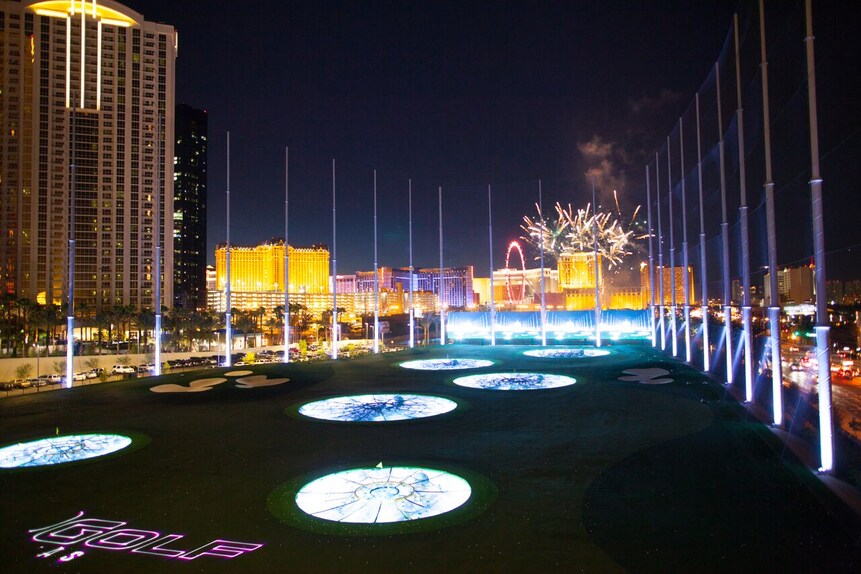 Topgolf
Fireworks were a fitting touch to an already-extravagant party.
Photo By: Topgolf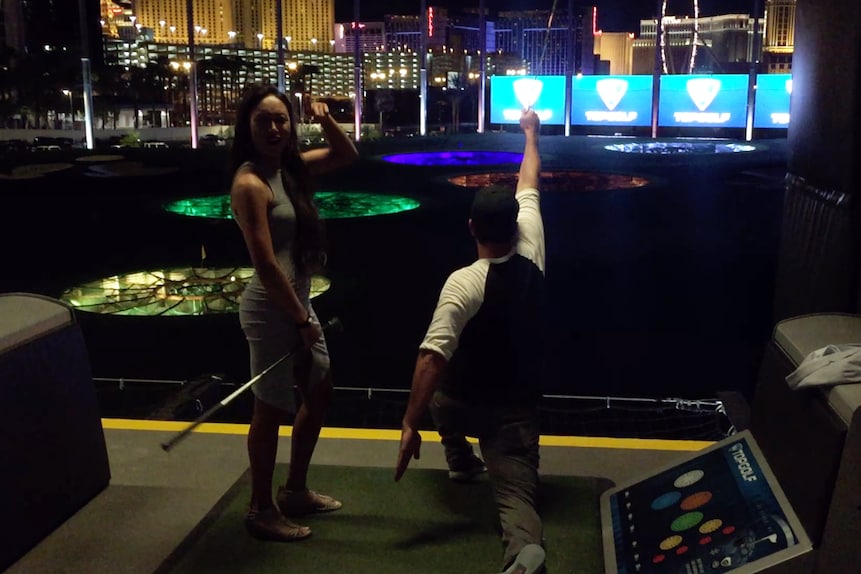 A party at Topgolf reminds you to take golf a little less seriously.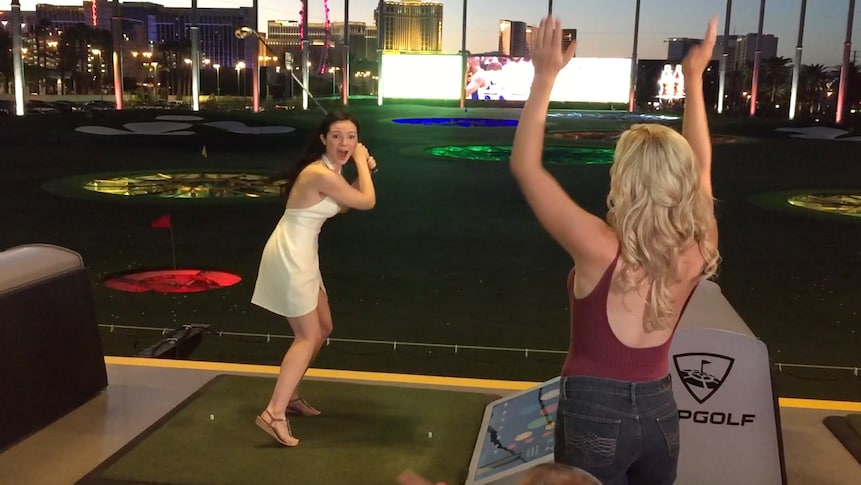 Click here for our behind-the-scenes video on partying at Topgolf Las Vegas.