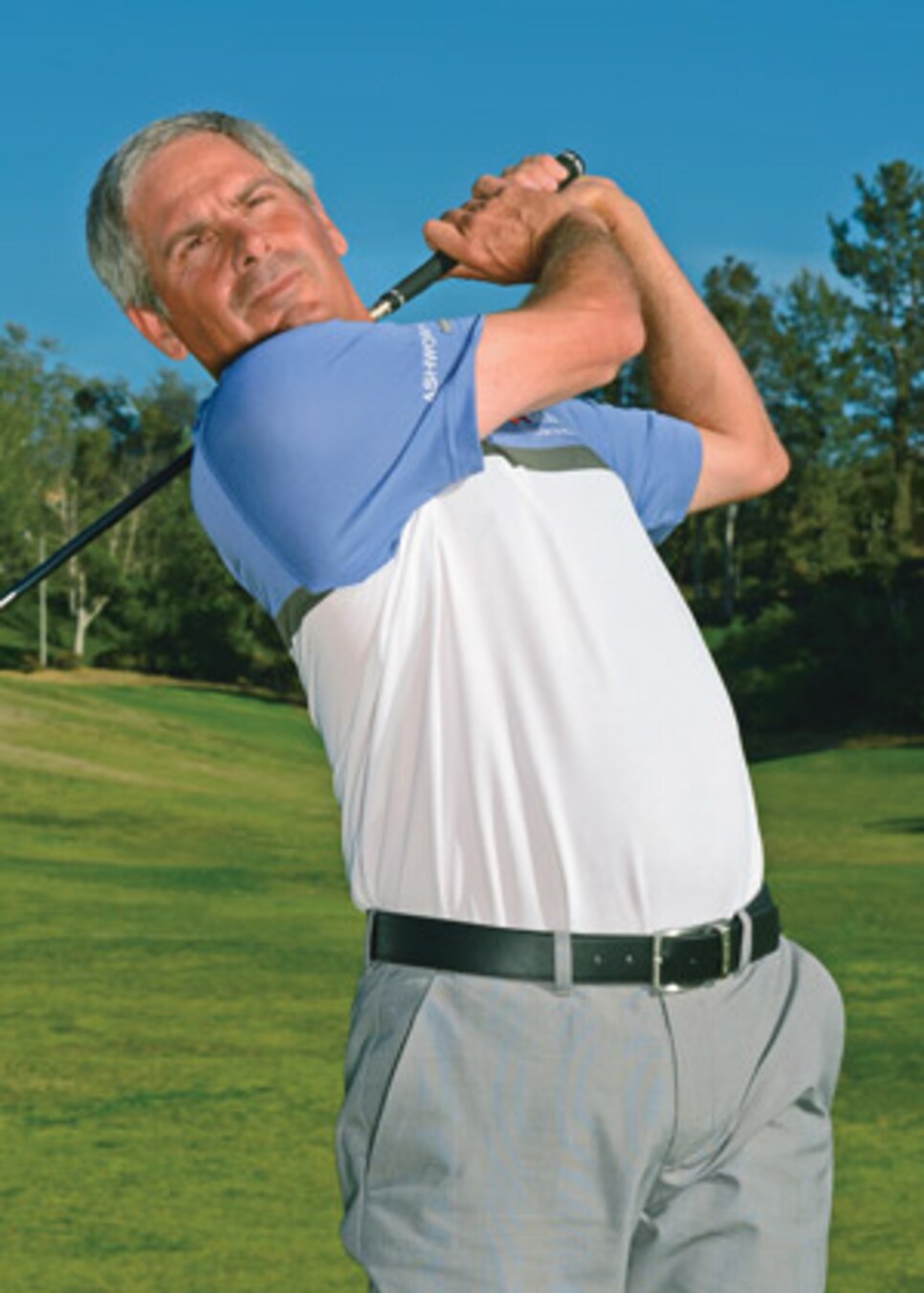 PRE-SHOT
SEE THE FLIGHT YOU WANTWhen pros stand behind the ball, it's almost always to set their aim and alignment. But I'm also picturing my ball flight. I pick out a target and visualize the trajectory I want to create. Then when I address the ball, I look down the fairway at the height I see the ball flying and my body instinctively gets in position to hit it that high or low.
BACKSWING
START LOW AND TURN BIGI start my swing by taking the club back low to the ground for the first several feet. I don't want to exaggerate this move, but if I pick the club up quickly, I won't make as big a backswing and get as much oomph on the shot. You want to make a good turn to the top, not just for power but to keep your downswing in sync. A short, quick move throws everything off.
IMPACT
CLEAR AND RELEASEComing down, my lower body rotates toward the target, but my upper body is basically facing the ball at impact. This gets my club to swing down from inside the target line and, more important, allows me to release the club out toward the target. So clear your lower body, then swing through. Get that right, and they might start calling you "Boom Boom," too.FRED COUPLES, 53, was inducted into the World Golf Hall of Fame in May.