News
Golf has a new place in Ben Curtis' life
The former British Open champ says he's leaving life as a tour pro behind in hopes of teaching the next generation of players to love the game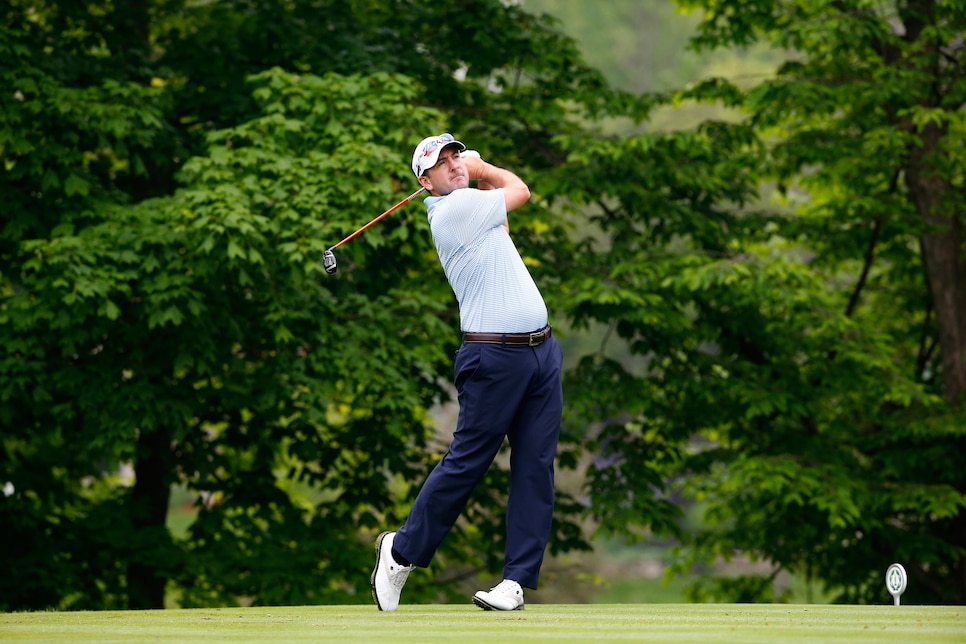 Photo By: Sam Greenwood/Getty Images
The legend of Ben Curtis didn't begin in 2003 when he won the Open Championship at Royal St. George's, though that's the logical place to begin. That July, Curtis emerged from obscurity as the 396th-ranked player in the world to become the first man since Francis Ouimet in 1913 to win a major championship in his first start.
No, the legend began when he was 5 years old and his frantic parents were searching the house in the middle of the night for their young son, who was not in his bed. They found him, in his pajamas, on the practice putting green adjacent to their home, a single light illuminating his diligence.
The course was Mill Creek Golf Course in Ostrander, Ohio, a public facility 35 miles northwest of Columbus that Ben's grandfather built. Young Ben was enraptured by the game practically since the first time he held a club in his hands when he was 3. He couldn't get enough of it. He used his sandbox to practice bunker shots, and he honed his swing, in part, by clipping the heads off dandelions with a cut down 7-iron. Windows were in constant danger around the Curtis house because Ben loved to fly wedges over it. Funny thing is, no one remembers him ever breaking one.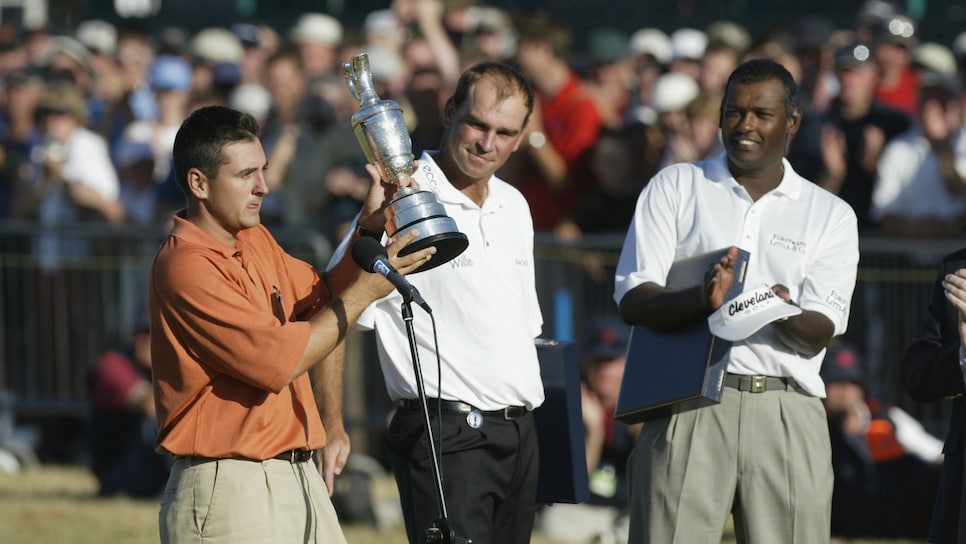 When he bettered the likes of Tiger Woods, Davis Love III, Vijay Singh and Thomas Bjorn to win the claret jug, the golf world was shocked, but he didn't seem the least bit surprised. "This isn't all that new to me. I've been sort of preparing for this all my life," he said, merely stating the obvious.
The game just has a way of grabbing a hold of someone and not letting go.
Which is why, Ben Curtis never dreamed that he would feel like it was strangling him.
"Oh, I've definitely had enough. I'm not playing anymore," Curtis said by phone from his home in snowy Stow, Ohio. "Yeah, there are a lot of great things about playing golf for a living, but it's that old story about how people never see the other side. The travel, staying in hotel rooms, missing your family, playing with injuries."
The 40-year-old has been struggling for several years with the golfing lifestyle, which has adversely affected his ability to make a living in the game. When he and his wife, Candace, began to have a family, Curtis started seeing golf no longer as an opportunity but as an obstacle to the things he wanted out of life. He was near tears a few years ago talking about the struggles he faced leaving his two children behind to catch another flight to another tournament that had lost its meaning.

Charlie Wi made a similar decision last year, but he still plans to compete in a handful of tournaments when the mood strikes him. Curtis is washing his hands of competition, allowing only for a return when he is eligible for senior golf in a decade.
"I could change my mind, but I don't see that happening," he said. "I'm pretty happy with where I am and what I did accomplish. I made a pretty good living, won some tournaments. It just doesn't have a place in my life anymore."
A two-time state high school champion before excelling at Kent State, Curtis turned professional in 2000, after reaching the semifinals of the U.S. Amateur the previous summer at Pebble Beach. That result buoyed his confidence. Curtis understood that he didn't possess all-world talent. But as Herb Page, his coach at Kent State, said, Curtis did understand how to get the most out of his game. And he knew how to make a score.
Curtis won four PGA Tour titles, with his last coming in 2012 at the Valero Texas Open. He was ranked as high as 24th in the world. He played on the winning 2008 Ryder Cup team, just one of a band of lovable misfits that upset Europe at Valhalla Golf Club. U.S. captain Paul Azinger didn't cringe when Curtis finished T-7 at the British Open at Royal Birkdale and T-2 at the PGA at Oakland Hills—two exceedingly taxing layouts—to sneak into the top eight automatic qualifiers.
"I wanted a guy like that on the team. I was happy Ben made it," Azinger recalled recently. "He was hot coming in, and he was a guy who always seemed to have something to prove. Would you want to play that guy?"
Curtis went 1-1-1, including a 2-and-1 decision over Lee Westwood in singles.
Fittingly, his last top-10 finish came at the 2014 Memorial Tournament presented by Nationwide in Dublin, Ohio, an event he attended annually as a kid when his head was filled with dreams of one day competing there. That was the last year he was exempt.
His career earnings of more than $13.8 million offers him the luxury to leave on his terms. Except he's not leaving but merely switching gears. Like Wi, he is turning to teaching. Golf still has its hold.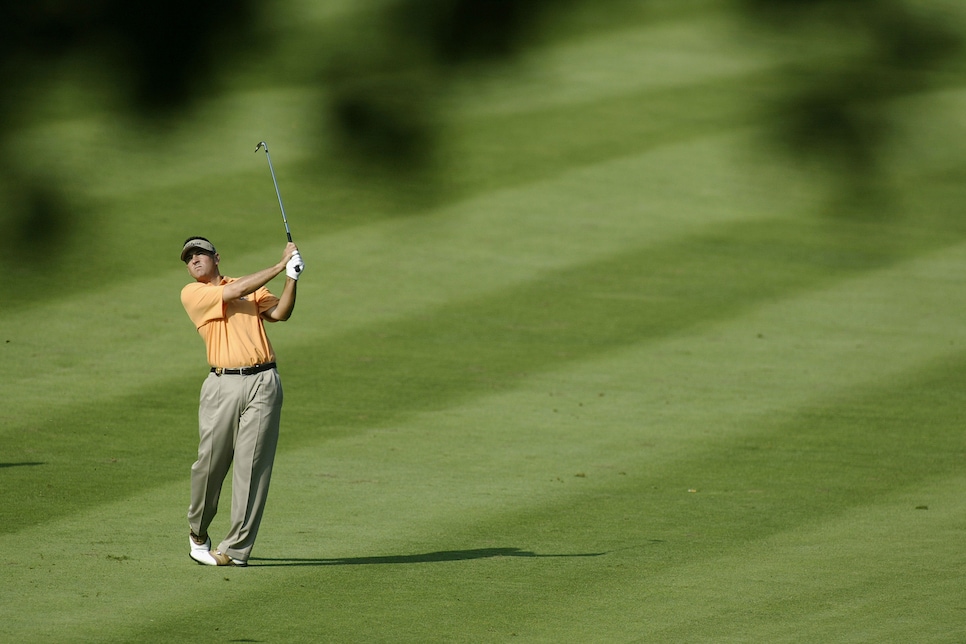 This spring, Curtis plans to unveil the Ben Curtis Golf Academy at Country Club of Hudson, a private club about 15 miles from his home. His goal is to not merely teach the golf swing, but impart knowledge on the whole game to youngsters interested in high school or college golf or who have aspirations of a pro career.
"I want to talk to young players about the whole aspect of being a golfer at a certain level," he explained. "Practical things like drills and practice but also physical training, nutrition, what tournaments to play in. How do you prepare for college? How do you get your name out there? And it's working with parents as well, so they know what to do and how to support their kids."
Curtis said it is exactly the kind of guidance he never received growing up, even being as immersed in the game as he was growing up. "I had no clue. My parents had no clue," he said. "I was lucky Herb Page found me."
"It's something to do to try to give back and also stay in the game in a way I'm comfortable. I want to help kids maximize their potential on the golf course."
If the lesson is to get the most out of your talents, who better to teach it than Ben Curtis.