News
When it's time to call it a career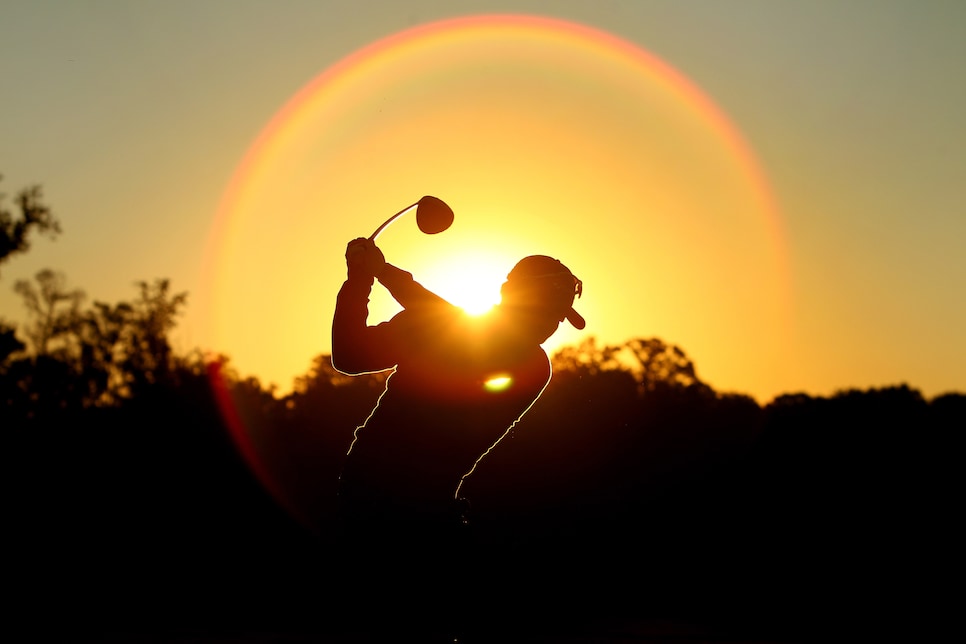 Photo By: Marianna Massey
AVONDALE, La. — A routine four-footer did it, the kind of putt Charlie Wi had sized up thousands of times and regularly converted without much fuss in his 20-plus years in professional golf. But he missed it this time, and as the ball broke away from the hole, something broke inside him.
"That did it for me," he said, recalling the exact moment when he discovered he had no more appetite for tournament golf. "I can't explain it. I just had had it. And I knew it."
Unfailingly polite and easy going, with a laugh that is as infectious as it is ready, Wi seems like the last candidate to give in to the frustrations of the game and simply walk away. But that is what he has done, notwithstanding his participation in this week's Zurich Classic of New Orleans, where he is teaming with fellow South Korean native K.J. Choi.
"I'm probably one of the few players he can have a conversation with," Wi said, smiling broadly, in explaining why Choi recruited him for the new two-man team event at TPC Louisiana.
The comment is subtly self-deprecating. Wi knows the quality of his golf over the last few years would not be the attraction—despite the fact that the pair shot a five-under 67 in foursomes play during the first round on Thursday to find themselves on the leader board. After earning nearly $10 million but never registering a victory, Wi lost his PGA Tour card in 2014. Since then, he has made four cuts in limited play. His Web.com Tour efforts have been equally lackluster—just two top-10s in two years and 14 missed cuts in his last 15 starts.
"You're always constantly under stress. You're stressed when you're not playing well. And when you're playing well, you're stressed that you have to keep playing well. It's unrelenting."
So there he was last July at the Barbasol Championship in Opelika, Ala., on the long dogleg-left par-4 fourth hole at the Grand National Course on the Robert Trent Jones Golf Trail. A driver and 6-iron gave Wi a 40-foot birdie putt over a rise. He left it four feet short and left himself at a crossroads. The missed par attempt pushed him in a direction he couldn't deny he already had been headed.
"I finished out the year, but I was essentially done," he said while hitting pitches and chips in the short-game practice area at TPC Louisiana. "I knew I was retiring. I already had done it in my head."
It was that easy. And that is rare.
Wi took a step that many struggling players contemplate. When former No. 1 Luke Donald revealed in early 2016 that he considered quitting after falling out of the top 50 in the World Rankings, several of his peers nodded in empathy. They could relate. Golf is always hard, but it doesn't always seem that way. Yet more often than not, at the highest level, it's a burdensome endeavor, psychologically. Successes are fleeting. Frustrations are ever-present.
As the great Bobby Jones said: "There are two kinds of golf. There is golf, and there is tournament golf. And they are not at all alike, inside." Jones went on to explain his meaning, how the strain and pressure of tournament golf can wear down even the most successful player, a strain the casual golfer hasn't encountered and couldn't fathom.
It's exhausting, with little difference between playing well and not winning and playing poorly. The result is the same ... losing.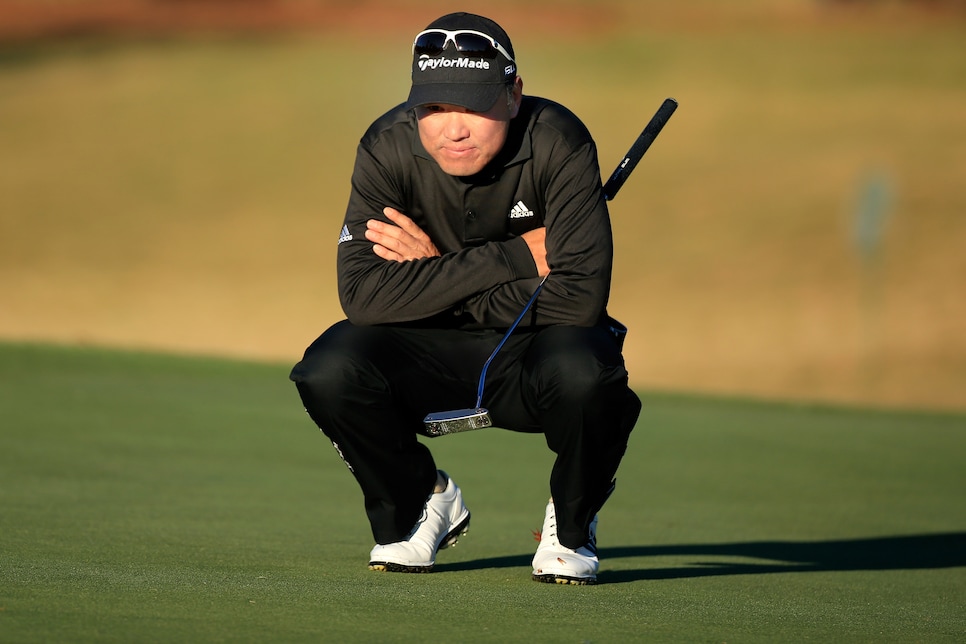 "You're only one swing away from either starting to play good or starting to play bad," Bill Haas once told me.
Wi would concur. "People don't know this, but you're always constantly under stress," he said. "You're stressed when you're not playing well. And when you're playing well, you're stressed that you have to keep playing well. It's unrelenting."
Winner of nine international titles but never first on the PGA Tour—five times he was a runner-up—Wi said his frustrations had been building since he lost his card. His confidence waned, particularly in his putting.
"I was one of those guys who could turn 73 into 69, and now I was turning 70 into 74 or 75," Wi said. "The anxiety was getting to me. On practice days, I could make 100 putts in a row, but in a tournament, I couldn't get a putt on line to save my life."
Wi has not competed since the Sanderson Farms Championship in October, where he finished T-57. After this week, he isn't sure if he'll play again. He might. But at 45, he doesn't have much financial motivation. Next year he'll be eligible to start collecting on his deferred FedEx Cup earnings if he plays fewer than 15 events. That, he said, will be a given. He might not play in five. And even then, his motivation would be to show youngsters that he is now coaching what the big leagues are like.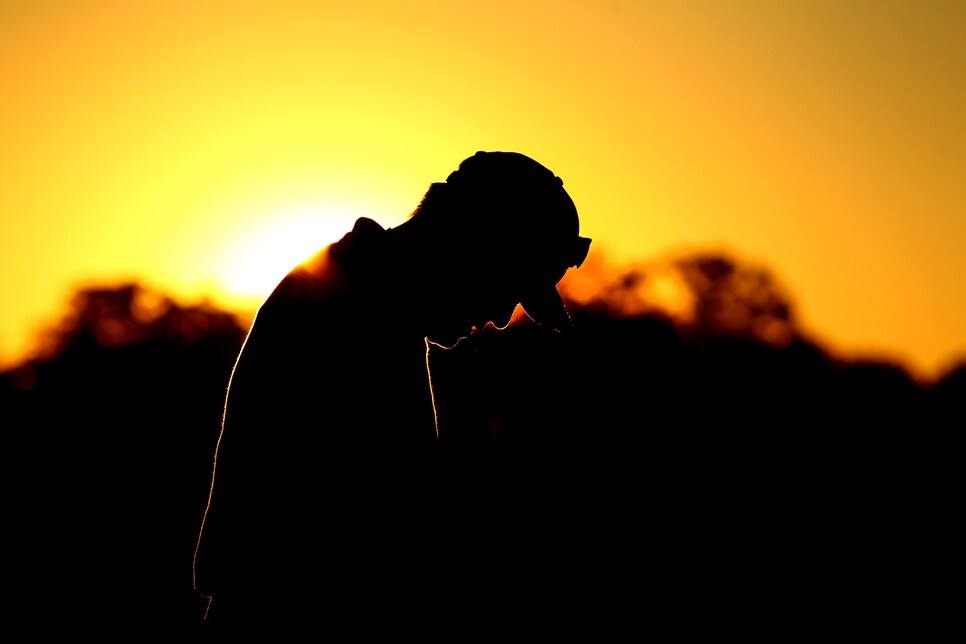 When he began gearing up for the Zurich Classic, Wi hit balls for five to six hours a day. Having barely touched a club in 2017, he thought he'd be motivated.
"Instead, I realized, 'Man, I don't miss the grind.'
"Don't get me wrong, being on the tour is fantastic, but there's more to life than playing professional golf," he added. "I always knew I never wanted to be one of those hangers on. I didn't want to just keep doing it. If I say I'm done, I'm done."
Except he's not quite. Living in Los Angeles, Wi has begun teaching young players at Monterey Park, near downtown, at his eponymous Charlie Wi Academy. He finds it fulfilling. He sees kids with promise. He knows he can help them.
And then he can unplug, be himself, without defining who he is by a scorecard. He has unshackled himself from the game, the grind and the never-ending carousel of doubt.
"I felt like life was going by too fast," said Wi, who still might play the odd event, but on his terms and his schedule. "I didn't want to be just a golfer. When I made this decision, I promised myself two things: That I was going to be a good listener. And that I was going to enjoy every day. And now I'm doing that."
He hits another chip shot on the practice green. He doesn't watch to see where it ends up.