PGA Championship
Who were the winners and losers on Saturday at the PGA? Let's take a closer look with another edition of birdies and bogeys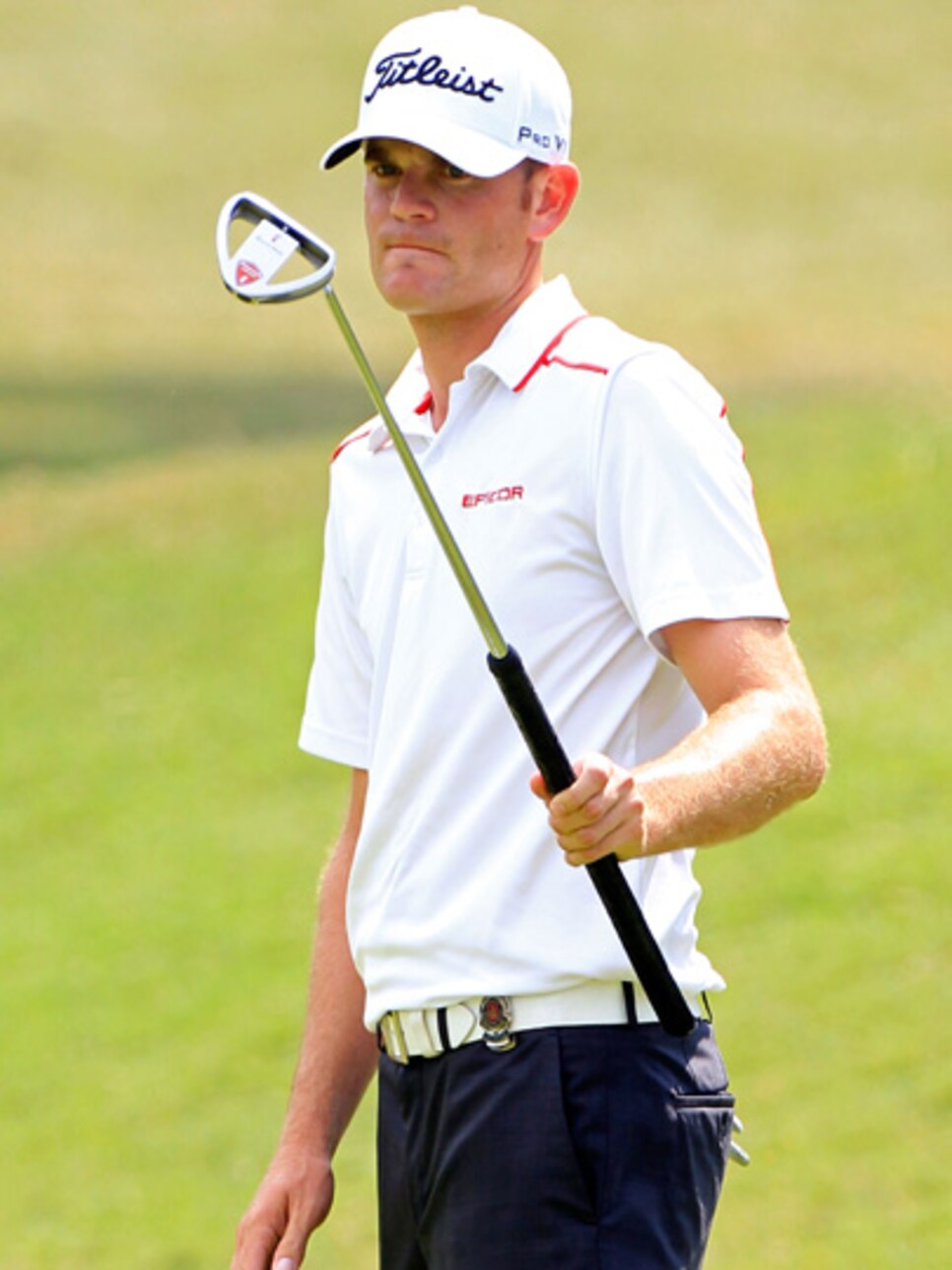 Photo By: Sam Greenwood/Getty Images
Photo By: Kevin C. Cox/Getty Images
Photo By: Andrew Redington/Getty Images
Photo By: Michael Cohen/Getty Images
Photo By: Stuart Franklin/Getty Images
Photo By: Andrew Redington/Getty Images
Photo By: Kevin C. Cox/Getty Images
Photo By: Sam Greenwood/Getty Images
Photo By: Mike Ehrmann/Getty Images
Photo By: Andy Lyons/Getty Images
Birdie: The new breed
Remember when a young player would secure a late tee time on the weekend and summarily implode? Not so this week, or at least not yet. From Jason Dufner to Brendan Steele to Keegan Bradley -- the last two of whom are making their major championship debut -- this PGA has been defined by players who refuse to succumb to the magnitude of the moment. Sunday heat -- both the literal and figurative kind -- might change that, but we've still seen enough to be impressed by their audacity.
Photo By: Sam Greenwood/Getty Images
Bogey: Phil Mickelson
His one-under par 69 helped him move up the leader board and keep him on the perimeter of contention. But Mickelson still ended the day on a sour note, bogeying 18 and then begging out of his post-round media session because he was overheated. Three-putting the last will do that to you.
Photo By: Kevin C. Cox/Getty Images
Birdie: David Toms
Ten years after claiming his lone major championship here (by way of a third-round ace and a 72nd hole lay-up) Toms gave himself another chance when he played his last seven holes in five-under par en route to a 65. No truth to the rumor he was lobbying the PGA to come back here next year as well.
Photo By: Andrew Redington/Getty Images
Bogey: CBS
This was not a stellar day for the Tiffany Network, even if it didn't have a whole lot to work with. In between misidentifying Robert Garrigus as Gary Woodland and not showing enough of a variety of players, they also seemed intent on cutting to commercial every eight seconds. Maybe they figured the commercials would be more entertaining than the actual tournament.
Photo By: Michael Cohen/Getty Images
Birdie: The Vets
The PGA hasn't been completely overrun by youth. Along with Toms, 47-year-old Scott Verplank gritted his way through a wrist injury to move within two strokes of the lead. Steve Stricker was another stroke back to give himself a shot at his first major, and even with his double bogey on the final hole, Jim Furyk is just six strokes back. None of those players are going to be confused with Hogan or Nicklaus, yet when you compare them to the upstarts standing in their way, they're giants.
Photo By: Stuart Franklin/Getty Images
Bogey: Atlanta Athletic Club
Too much sand, too much water and too many design quirks means too much has been left to chance so far this week. Add it all up and you get a number of marquee players who never even made it into the weekend, and a group of contenders most golf fans would have a hard time recognizing.
Photo By: Andrew Redington/Getty Images
Birdie: Atlanta Athletic Club
The other side to consider is that for all of AAC's shortcomings, it still offers the prospect of a gripping conclusion on Sunday. The four closing holes are difficult enough on Thursday. When a major championship is on the line, it might be like watching a ten-car pile-up.
Photo By: Kevin C. Cox/Getty Images
Bogey: England's best
In a major lacking in gripping storylines, there was at least the prospect of either Lee Westwood or Luke Donald capturing a first major title. For that to happen, both will have to make up the valuable ground lost in single holes on Saturday. Westwood double-bogeyed the 14th hole when he struggled with a fairway bunker off the tee, and Donald made 6 on the last when he laid up and still found the water with his approach. At one-under par, both are close enough to threaten the lead. Just not as close as they could have been.
Photo By: Sam Greenwood/Getty Images
Birdie: Charl Schwartzel
After struggling along with everyone else on AAC's brutal closing stretch, Schwartzel birdied the 15th hole Saturday then made three straight pars en route to a 66. Five off the lead entering the final round, he is the only player within six shots who has won a major in the last five years. As he did at the Masters, Schwartzel has a chance to catch the leaders from behind here. The difference is he won't catch anyone by surprise.
Photo By: Mike Ehrmann/Getty Images
Bogey: Tim Finchem
Let's take stock of the PGA Tour commissioner's world as he heads into his next round of TV negotiations: the game's marquee player has lost his confidence and won't compete in the season-ending playoffs, the game has been dominated by overseas talent, and the major championship season, at least so far, has been short of must-see TV. On the bright side, there's always a chance the tour's next big star emerges on Sunday. That's at least what Finchem should be going with.
Photo By: Andy Lyons/Getty Images