Diaz
Best Current Golfers Without a Major
Jaime Diaz on the five players in the field at Royal St. George's this week who are most overdue to claim one of golf's biggest prizes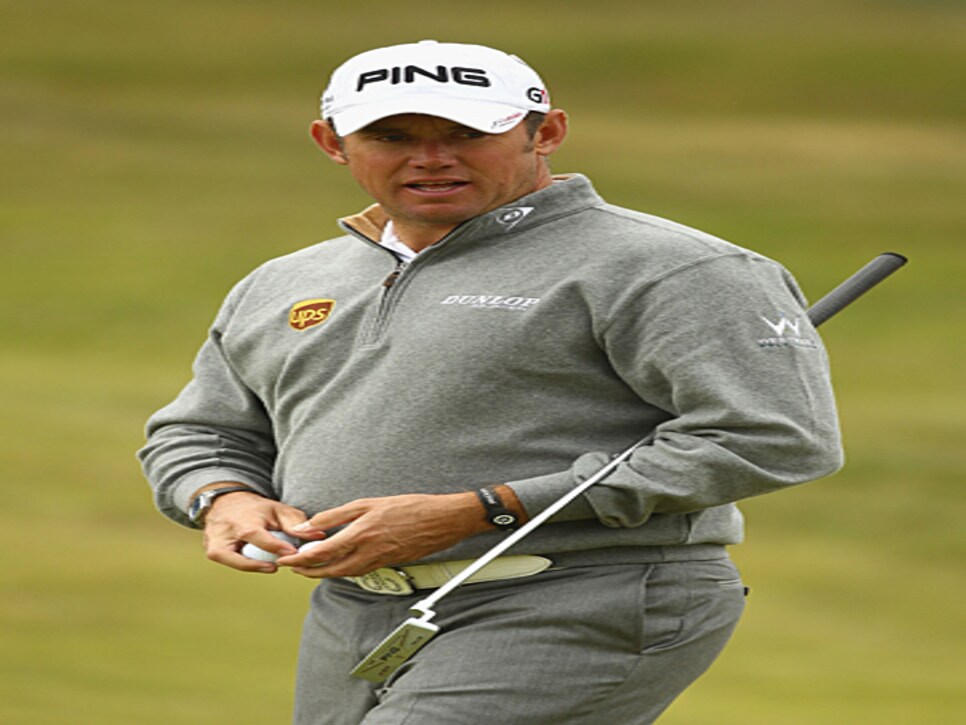 Lee WestwoodAt age 38, Westwood has 21 victories on the European Tour and two on the PGA Tour. But it's his recent record in the major championships that makes him the leader in our category. Since the 2009 British Open, Westwood has been third or better in five of the seven majors he's played. In these events, he's demonstrated exceptional ball striking, merging power and accuracy better than any other player. It's his work around the greens and with the putter that has held Westwood back, particularly in final rounds. But Westwood is a steady improver, and the next time he gets in the mix on a major Sunday, chances are good that he will finally find a way.
Luke DonaldAlong with Westwood, the only No. 1 in the history of the Official World Golf Ranking without a victory in a major. Unlike Westwood, Donald has never really been close, with only four top fives in major championships in his career, the most recent a tie for fourth at this year's Masters. Donald reached No. 1 by finishing in the top 10 in 11 of his last 12 events, a stretch including three victories -- two on the European Tour and one on the PGA Tour. It's been a windfall for a player who before this year had won only twice on the PGA Tour and three times on the European Tour since 2002. It's this new winning touch that makes Donald intriguing at St. George's.
Steve StrickerHis dramatic victory last week at the John Deere was his second in three events, and the 11th of his PGA Tour career. As much as he's won, the 44-year-old was long considered fragile in final rounds, but that's now changed. By becoming a stronger closer, Stricker seems more ready than ever to handle the pressures of winning a major. Factoring against Stricker is that in 18 years on the PGA Tour, Stricker has only nine top 10s in majors, including a second at the 1998 PGA. Moreover, his worst major has been the British Open, where, other than top 10s in 2007 and 2008, he has never been better than 42nd in 10 tries. But Stricker always has a great putter's chance, now enhanced by his increased steel.
Sergio GarciaGarcia has often played well in the British Open, most memorably at Carnoustie in 2007 when a par at the last would have won it. His ability to hit the ball low with a penetrating flight is a huge asset on links courses. Unfortunately, his shot making skills have too often been negated by an inability to make important short putts, a problem that nearly ran him out of the game. But the 31-year-old Spaniard has come back with hard work and a better attitude, posting recent high finishes that that earned him an 11th hour spot at St. George's. The player who has won seven times on the PGA Tour and eight times on the European Tour -- along with posting 16 top-10 finishes in majors that include three seconds -- isn't gone.
K.J. ChoiThe 41-year-old South Korean is a battler who can pop up at majors, most recently by finishing T-3 at the Masters. He elevated his accuracy-oriented game at the Players, where he earned the eighth and most important victory of his PGA Tour career. It indicated that Choi may now possess the extra gear he's lacked in majors, where he's had a respectable six top-10 finishes since 2004, but never seriously threatened to win. It's no accident that Choi has never been better than T-8 in 11 British Opens: his soft fade off the tee is less than ideal for links golf, and the several hybrids he favors aren't the best tools for hitting under the wind. But much like Stricker, he seems more capable now than ever.