We rank the country's 10 best golf states based on top public courses per capita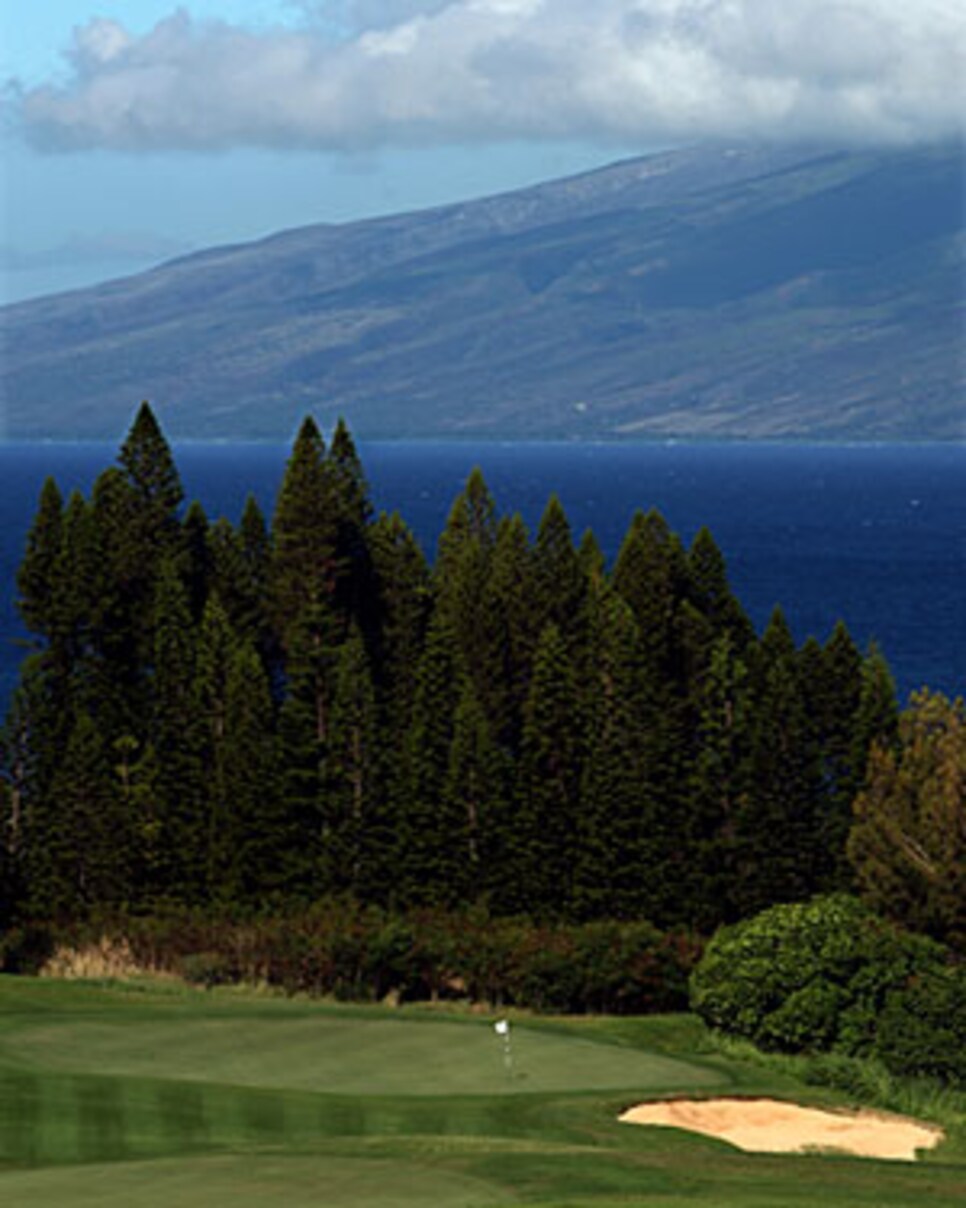 Photo By: Stephen Szurlej
Photo By: Courtesy of Wolf Creek Golf Club
Photo By: Stephen Szurlej
Photo By: Doug Pensinger/Getty Images
Photo By: Stephen Szurlej
Photo By: Hunter Martin/Getty Images
Photo By: Stephen Szurlej
We rank the country's 10 best golf states based on top public courses per capita
HawaiiCourses: 41; Population: 1,295,178HawaiiAs if it wasn't enough living in a tropical paradise, residents of Hawaii are the most blessed when it comes to available great courses. Notables include Princeville Resort (Prince -- 5 stars) and Kapalua (Plantation), where the PGA Tour's season-opening event is held.
Photo By: Donald Miralle
South CarolinaCourses: 84; Population: 4,561,242South CarolinaConsidering the Palmetto state is home to three of the golf world's most popular hubs (Myrtle Beach, Hilton Head and Kiawah Island), this lofty ranking should come as no surprise. Harbour Town and the Ocean Course (above), site of the 2012 PGA Championship lead the way with ratings of 5 stars.
Photo By: Stephen Szurlej
NevadaCourses: 37; Population: 2,643,085NevadaThere's not much rolling of the dice when it comes to selecting a quality golf course in this state. Highlights include the spectacular, 5-star Shadow Creek in Las Vegas, TPC Summerlin, Wolf Creek (above) and Tahoe, home of the largest annual celebrity golf event.
Photo By: Courtesy of Wolf Creek Golf Club
MichiganCourses: 137; Population: 9,969,727MichiganA somewhat overlooked region due to the lack of a consistent PGA Tour presence and a shortened golf season, Michigan actually lays claim to having more 5-star courses than any other state: Arcadia Bluffs (above), Tullymore Golf Club and Timberstone Golf Course. It also has far-and-away the most 4-star courses on this list, as well as the largest population.
Photo By: Dom Furore
WisconsinCourses: 71; Population: 5,654,774WisconsinAnother northern state that boasts multiple 5-star courses in Whistling Straits (Straits, above) and Blackwolf Run (River). Don't be too distracted by the Straits' innumerable bunkers that became the story of the 2010 PGA Champmionship to notice the Cheese State's 69 other 4-star-or-above tracks.
Photo By: Stephen Szurlej
ColoradoCourses: 57; Population: 5,024,748ColoradoKnown more for its ski resorts, Colorado quietly has 57 4-star-or-above courses, as rated by our Places to Play guide. That group is led by the Broadmoor Golf Club (East -- 4.5 stars, above), which is No. 4 on Colorado's Best In State list.
Photo By: Doug Pensinger/Getty Images
VermontCourses: 6; Population: 621,760VermontOur first real surprise on the list comes in the small package of the second-least populated state in the country. The renowned Equinox Resort & Spa (above) features the Gleneagles Golf Course among it's numerous outdoor activities.
Photo By: Dom Furore
NebraskaCourses: 17; Population: 1,796,619NebraskaThe unique and exclusive Sandhills Golf Club garners most of the state's attention, but Nebraska features 17 other great courses that are open to the public, plus the stunning new Dunes Course (above) at The Prairie Club. Expect to see plenty of red apparel at Wilderness Ridge (4.5 stars), home of the University of Nebraska's golf teams.
Photo By: Stephen Szurlej
ArizonaCourses: 62; Population: 6,595,778ArizonaThe mecca of desert golf, the Grand Canyon state has 72 highly-ranked public courses, including TPC Scottsdale (above), home of the PGA Tour's Waste Management Open. Trilogy Golf Club at Vistancia has the distinction of being the state's lone 5-star course.
Photo By: Hunter Martin/Getty Images
North DakotaCourses: 6; Population: 646,844North DakotaWhat's more shocking than the third-least-populated state making this list is that it barely edged the country's least-populated state, Wyoming. Yellowstone-esque beauty can be seen at Bully Pulpit Golf Course (above) and there are deals to be found. Can you play Edgewood G.C. in Fargo for under $30? Yah, you betcha.
Photo By: Stephen Szurlej