The Loop
Who is the new best golfer without a major?
The best player never to win a major -- it's a bit of a backhanded compliment. Good but not good enough.
Henrik Stenson, Dustin Johnson and Jason Day were somewhere on that list. Were. Cross them off.
Danny Willett wasn't a household name, nor had he come so agonizingly close, but he assured himself elimination from the conversation, too.
The last four major championships have been won by players who had previously never won a major championship. Which begs one naturally impatient question.
Who now is the best player without a major?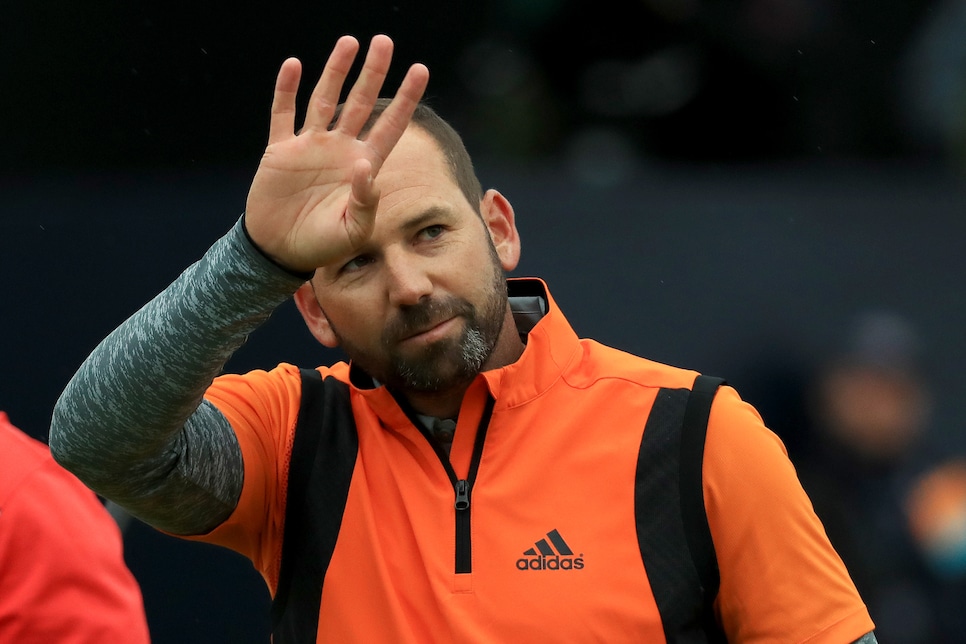 Sergio Garcia and Lee Westwood are de facto choices given their otherwise stout resumes, but they're old standbys and a bit of a tired narrative at this point.
Westwood is 43 years old and save for a blip earlier this year at the Masters, where he finished in a distant tie for second three strokes back, hasn't factored in a major in a few years. Garcia, meanwhile, is a weathered 36, miles of scar tissue built up in a career that as good as it has been (29 professional wins, including one earlier this year in Texas) is spooked with far too many demons.
Golf history is littered with tremendously gifted can't miss guys who did when it came to majors -- Colin Montgomerie, Bruce Leitzke, Andy Bean, Sam Torrance to name a few. It just doesn't happen for some.
Let's instead examine those on the front nine of their careers, or who have been on the cusp of raising one of golf's four biggest trophies.
It wasn't all that long ago that Rickie Fowler finished in the top five of all four majors in the same year, joining two guys named Jack and Tiger as the only ones to have done so.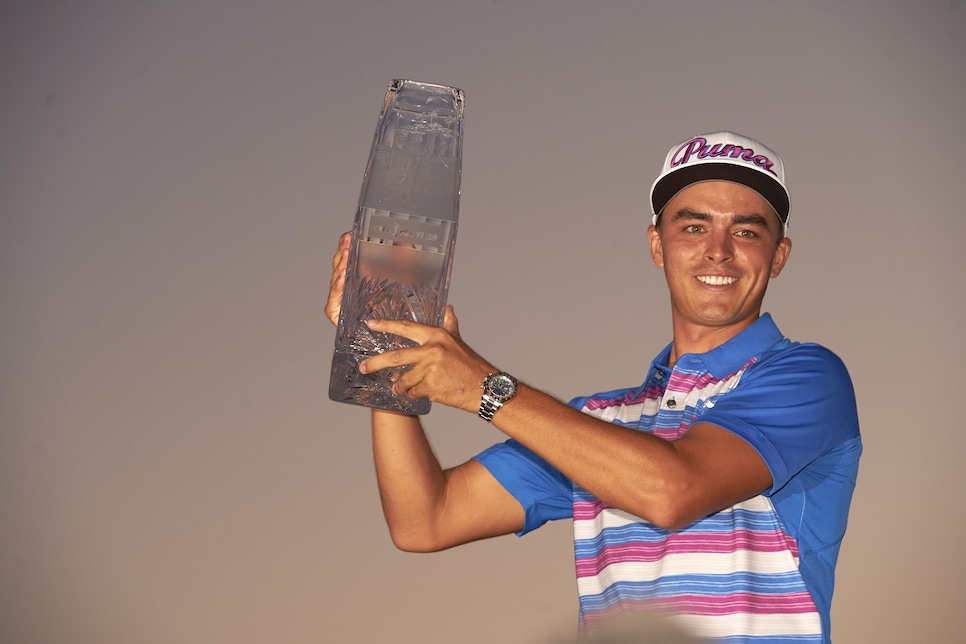 Sports Illustrated/Getty Images
"It's gotta be Rickie," says Zach Johnson. "He's actually contended in a few majors, which would be my criteria."
But that was so 2014 and in the seven majors since he has three missed cuts and zero top 10s – though it can't be ignored that Fowler has won four times since May of 2015, including at The Players Championship, which boasts arguably the strongest field in golf, majors included.
"A month ago, I would've said DJ, but now it's gotta be Rickie, Brooks Koepka or Branden Grace," Geoff Ogilvy said in a text message. "They seem the most likely to get it done the next few years.
"Rickie because he's gone deep in majors and finished off the Players in great style. Branden has won a lot around the world and has also gone deep in majors. And Brooks because he just looks like a player of really high quality."
The 28-year-old Grace doesn't get nearly the pub that the 27-year-old Fowler does but it's not for lack of ability. He has eight career wins between the European and PGA Tours. Fowler has five.
In his last seven majors, Grace has three finishes in the top five, including a third at last year's PGA Championship and a tie for fourth at the U.S. Open, where he was tied for the lead late on Sunday until famously hitting his tee shot out of bounds onto the railroad tracks adjacent to the 16th hole at Chambers Bay.
That wayward tee ball aside, Grace has the tools -- he's long enough off the tee at just under 295 yards a pop, a very good ballstriker and an above average putter.
Says Aaron Baddeley, who tapped the South African when asked who he thought is next in line, "He's a great player with all the shots to play tough, major-type golf courses."
Others come to mind, too.
"Bill Haas, Matt Kuchar, Hunter Mahan," said Jimmy Walker, including himself in the group as well. "They are good but get overshadowed by the guys in the top 10."
The only players in the top 10 in the world without a major: Fowler and Garcia.
They won't have to wait long for their latest, next chance. The PGA Championship is just a week away. Will it be time for one of them to cross their name off the list?