Fashion Highlights from the 2010 Masters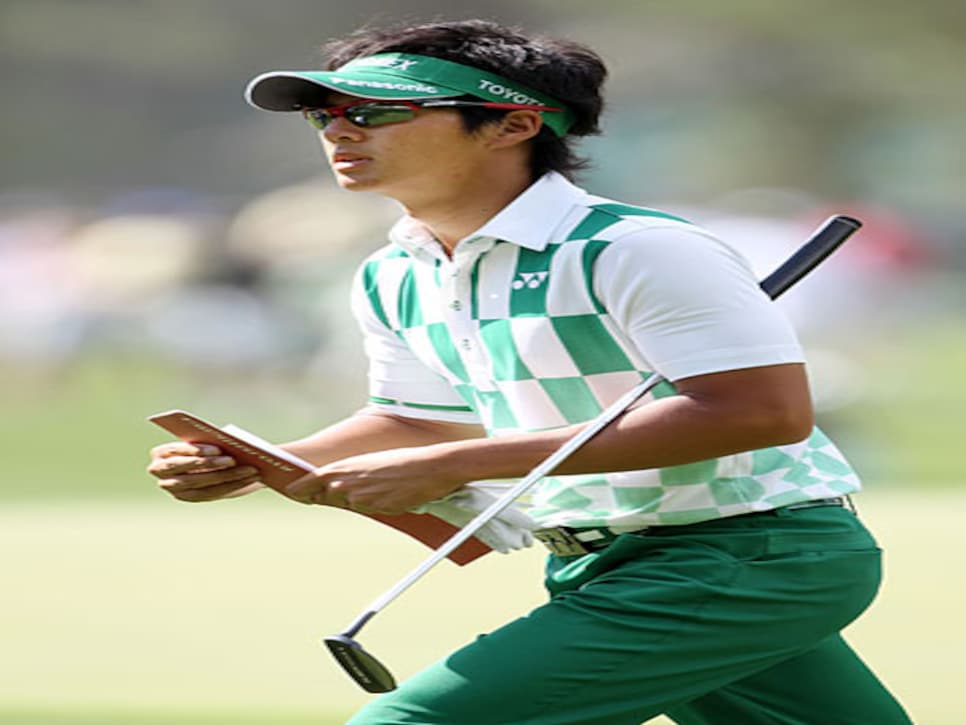 Ryo IshikawaThe traditional Masters green has many interpretations.
Matteo ManasseroWhen you're 16 and you get the color trend right, you have a bright style future. P.S. The kid's got a bright golf future, too!
Anthony KimPurple is the new black!
Alvaro QuirosBlack is also the new black.
Robert KarlssonThe FootJoys Masters Special Edition: beautiful. The new rule is that you don't have to wait until Memorial Day to wear white pants.
Ian PoulterIan Poulter creatively matches his footwear to his clothing.
Fred CouplesLook, no socks! In cool Ecco's.
Charl SchwartzelThe perfect application of the white belt.
Nick WatneyWatney's white belt is Boss!
Henrik StensonHenrik's plaid is Boss, too!
Adam ScottAdam Scott's plaid: subtle but stylish.
Ian PoulterPoulter + Poulter = Plaid
Tom WatsonPolo golf stripes set the standard -- just like Tom Watson.
Ryan MooreRyan Moore's classic interpretation results in a hole-in-one.
Fred CouplesCouples' retro Ashworth proves older guys know how to be hip.
Lee WestwoodLee Westwood and Billy Foster: a great pair.
Phil MickelsonPhil and Bones: that's the black and white of it.
Arnold Palmer, Jack Nicklaus, Gary PlayerThe Three Amigos: stylish as ever.