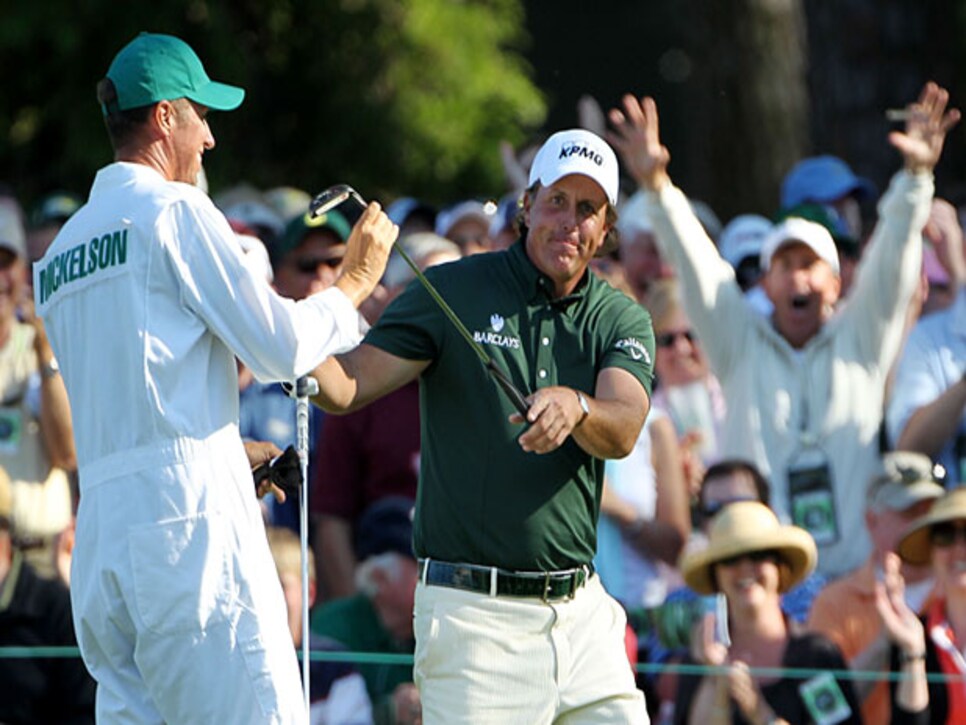 On fire: After eagles on 13 and 14 Phil Mickelson takes his putter from Jim Mackay on the 15th hole to putt for birdy.
Holding on to the lead: Lee Westwood watches a shot on the tenth hole.
In contention: Tiger Woods celebrates a birdie putt on the third green.
Alive: Fred Couples is five shots off the lead.
Keeping pace: K.J. Choi plays his second shot on the 11th hole.
Six strokes back: Ricky Barnes pitches to the ninth green.
In the hunt: Hunter Mahan hits a shot to the 15th green.
Falling back: Ian Poulter missed his putt on the 13th green.
Good pairing: Tiger Woods and K.J. Choi are T3 after the third round.
Strong finish: Patrons cheer as Y.E. Yang celebrates making birdie on the 18th hole.
PHIL! Cheers for Phil Mickelson after he saves par on the 18th green.
Champion: Tom Watson is two under.
Parting: Ian Poulter and Lee Westwood complete their third round.