Golf Equipment
PHOTOS: At the PGA Merchandise Show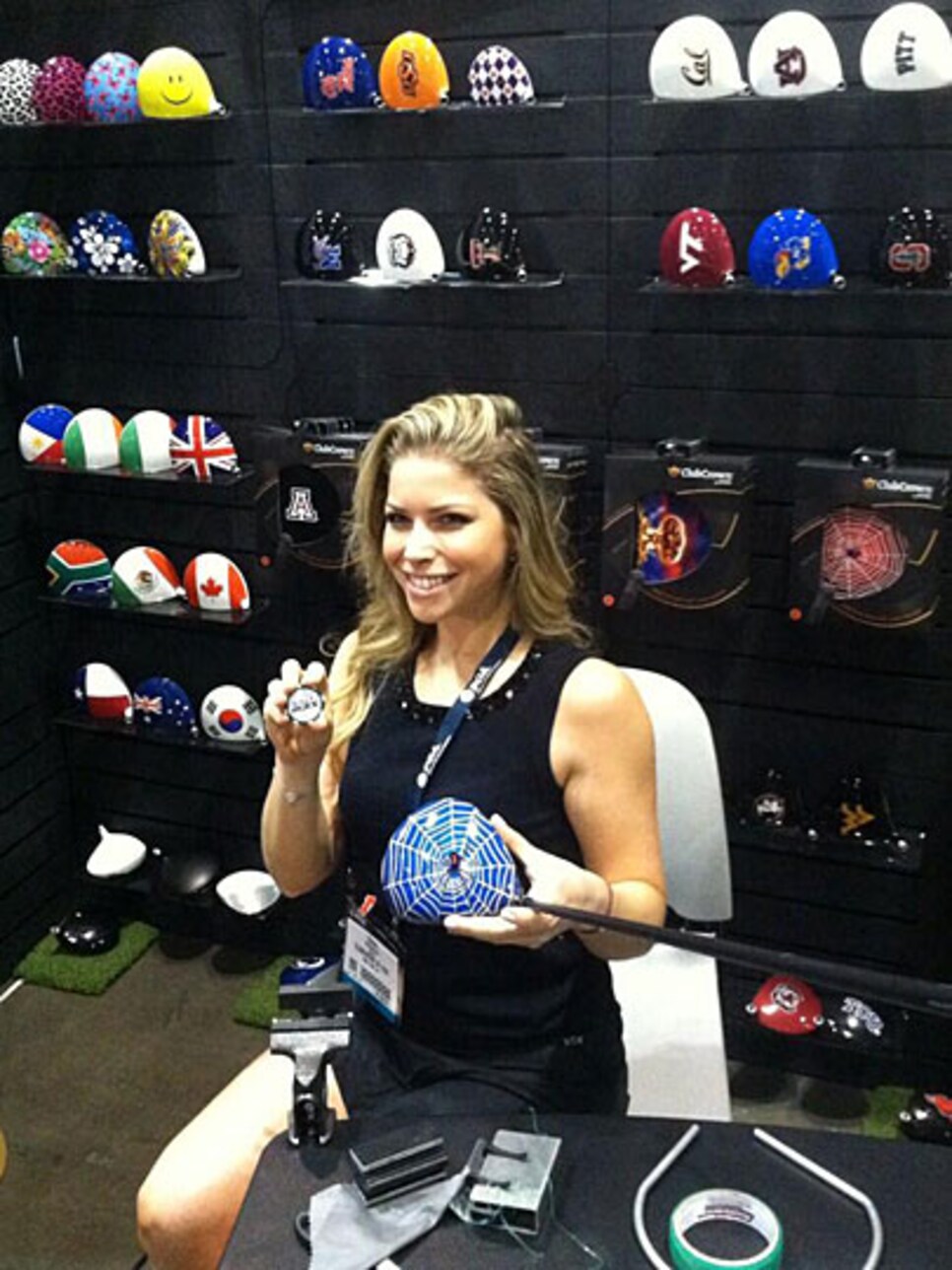 At Club Crown they are nice enough to show us how they apply their designs.
Take a ride on the Golf Board next round. Extreme sports meets recreational golf.
Project X LZ (Loading Zone) is handcrafted in San Diego by True Temper Golf.
National championship drivers.
Scotty Cameron's gold putter may be more than you can afford.
If Trinidad James played golf, he'd have one of these Honma Golf JP drivers.
A great variety of Puma lids.
The Adams Golf Yes! putters.
RocketTour + GolfWRX is a wonderful combination.
What do you think Pure Grips should name their new putter grip?
CHASE54's new shirt is 25 percent spandex.
Bob Vokey explaining his new wedges.
Awesome mid length Scotty Cameron Futura.
Hand engraved Edel wedges.
Cool kids stuff by SNAG Golf.
New 003 finish and graphics, swoop neck, and lefty love from Kenny Giannini Putters.
TaylorMade just unveiled the Mother Of All Drivers (MOAD) futuristic prototype.
Look, ma, no hands. Bridgestone putter stands up by itself.
Ben Jackson@benjackson
The ultimate in ball speed and looks to match! Make sure to check out @Tour_Edge's new Exotics CB Pro.
Golfwrx at the PGA Show #wrxpga14
New Raw Black finish from @VokeyWedges with the K grind played by @JasonDufner and Adam Scott
Richard Audi @richardaudi
Lamkin UTx looks great!
Andrew Tursky@andrewtursky
Some colorful DNA shoes from Footjoy
Zach Heusser@zheusser
Booth babes @ Fuji
Zak Kozuchowski@zakkoz
The new @PingTour nFlight Motion can fit a golfer to a shaft, loft and head in three swings
Ben Jackson@bjackson2718
New @TaylorMadeGolf wedges look great!
Richard Audi@richardaudi
This thing deflates ... Tour Striker smart ball
Richard Audi@richardaudi
Oban kiyoshi tour limited
Richard Audi@richardaudi
Adams retail version of the super pro that has been on tour for 3 months.
Zach Heusser@zheusser
Anser2
Zak Kozuchowski@ZakKoz
This is the head cover you get when you buy a @Tour_Edge CB Pro fairway wood