News
TaylorMade Golf to skip the upcoming PGA Merchandise Show in Orlando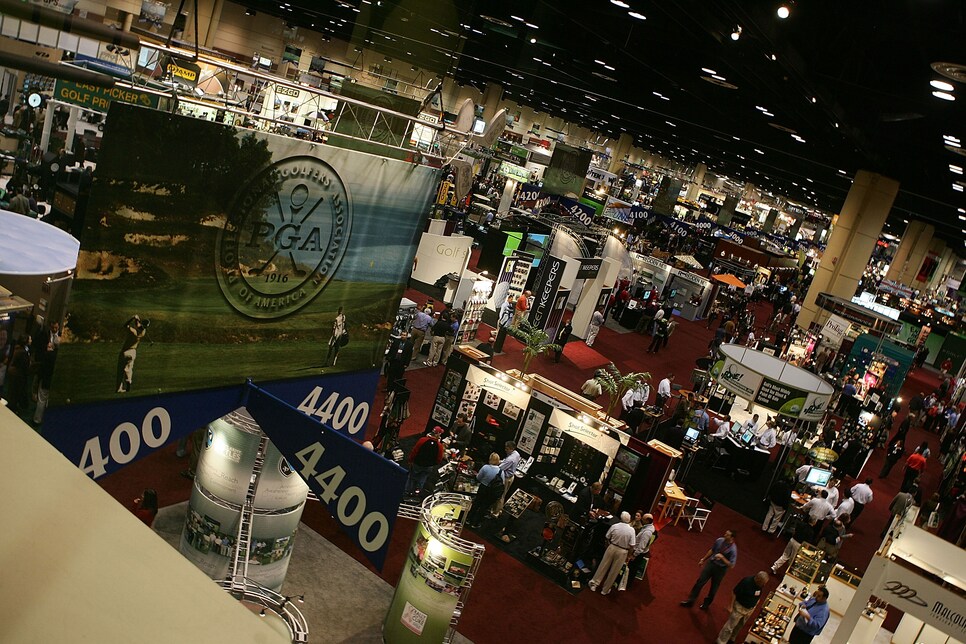 Scott Halleran/Getty Images
TaylorMade Golf, one of the three largest companies in golf, announced Monday that it will not be attending the annual PGA Merchandise Show in January in Orlando, the second time the equipment maker has opted out of the golf industry's largest convention since 2010.
In a statement, TaylorMade CEO David Abeles seemed to suggest there were better ways for his company to spend its marketing dollars than at the PGA Show.
"In the coming years, TaylorMade plans to broaden its investment in the PGA of America, pursuing growth initiatives we believe create even greater value for the game of golf," Abeles said. "As a result of the additional spend and following significant discussions with key stakeholders, including many of our TaylorMade PGA staff professionals, the decision was made to not attend the 2019 PGA Merchandise Show."
The PGA Merchandise Show has been the golf industry's most widely attended annual gathering, with an estimate of more than 40,000 club professionals, golf retailers and industry executives on hand. The PGA of America sold an equity share of its golf shows to Reed Exhibitions, the world's leading trade show organizer, in 1998, and Reed Worldwide manages and produces both the PGA Merchandise Show and the PGA Fashion & Demo Experience in Las Vegas.
"We appreciate TaylorMade Golf's past support of the PGA Merchandise Show and have worked closely with them through the years to create valuable event activations to meet their business objectives and foster face-to-face connections with PGA professionals and industry leaders," said Marc Simon, PGA Worldwide Golf Exhibitions event vice president. "They are a valued partner, and we will continue to work diligently with them to create participation programs for future shows that meet their business needs while underscoring their support of PGA professionals."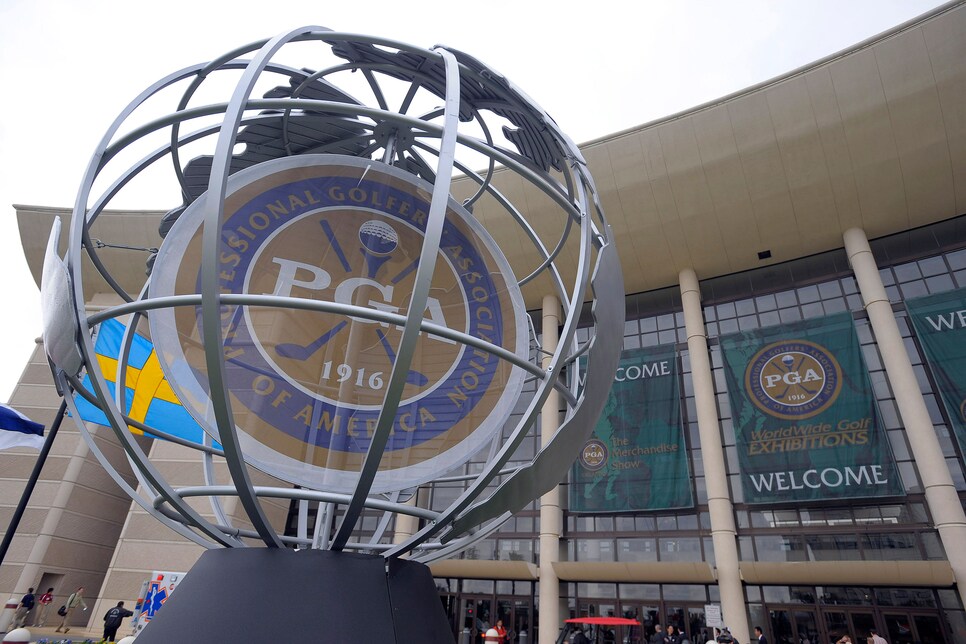 Scott A. Miller/Getty Images
The PGA of America did not immediately comment on the TaylorMade announcement, but several leading companies, notably Callaway Golf (which owns the Callaway, Odyssey, Ogio and Travis Mathew brands) and Acushnet (which owns the Titleist and FootJoy brands), indicated to Golf Digest that their plans to fully participate in the Orlando show had not changed. Reed Worldwide Exhibitions confirmed on Tuesday that Callaway Golf, Cobra Golf, Ping, Srixon/Cleveland Golf, Titleist, Wilson, Mizuno and Bridgestone will all still be participating.
Officials at TaylorMade stressed that the decision to not attend the PGA Merchandise Show was not about cost-cutting but "a re-allocation of funds back to the PGA of America versus direct investment in the Show." The details of that investment are still being determined.
TaylorMade is just a year removed from when KPS Capital Partners completed its acquisition of the brand after its sale by Adidas in May 2017. Under previously owners, the company also opted out of the PGA Merchandise Show in 2010, and over the last 20 years, several major companies have occasionally strayed from a full or even partial attendance at the PGA Merchandise Show, including Acushnet for several years in the early 2000s. That's been particularly true as the event has become viewed as more of a responsibility for larger companies to attend than as a necessity to market and sell their products.