Takeaways and trends in golf to be learned from the 2018 PGA Merchandise Show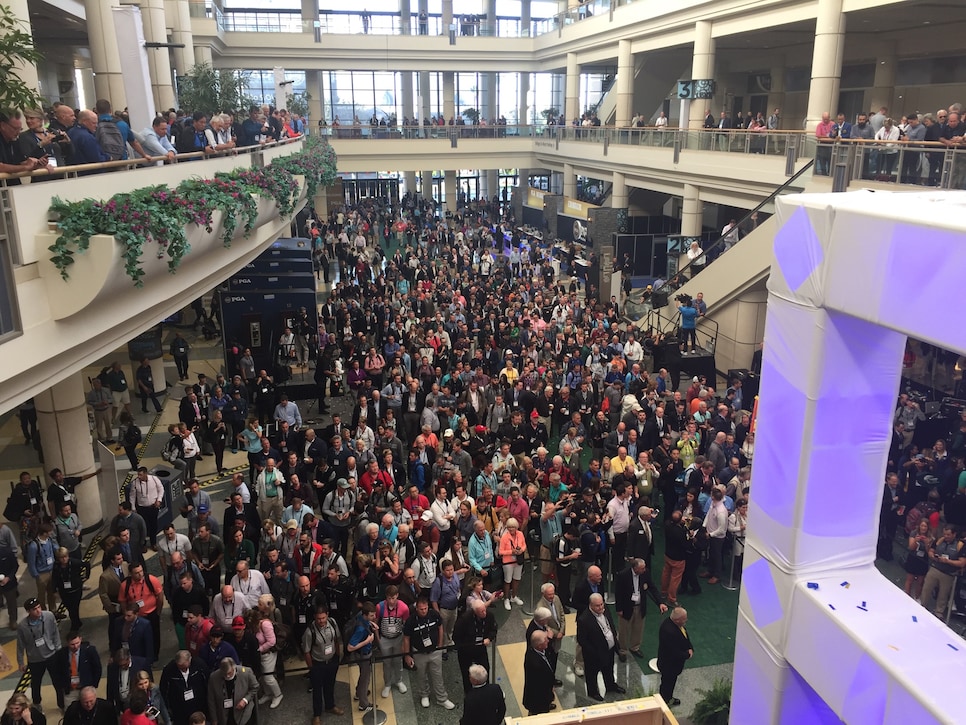 ORLANDO — Golf's largest meeting of decision-makers and key figures, the PGA Merchandise Show, comes to an end on Friday. The scene is familiar each year: Major manufacturers showcasing their latest products, accessories and gear; companies selling their newest services to potential golf professionals and consumers; and innovators sharing their thoughts on shaking up the game.
Our editors were there to talk to everyone in between. Here were the biggest takeaways and trends we noticed from our time at the Orange County Convention Center.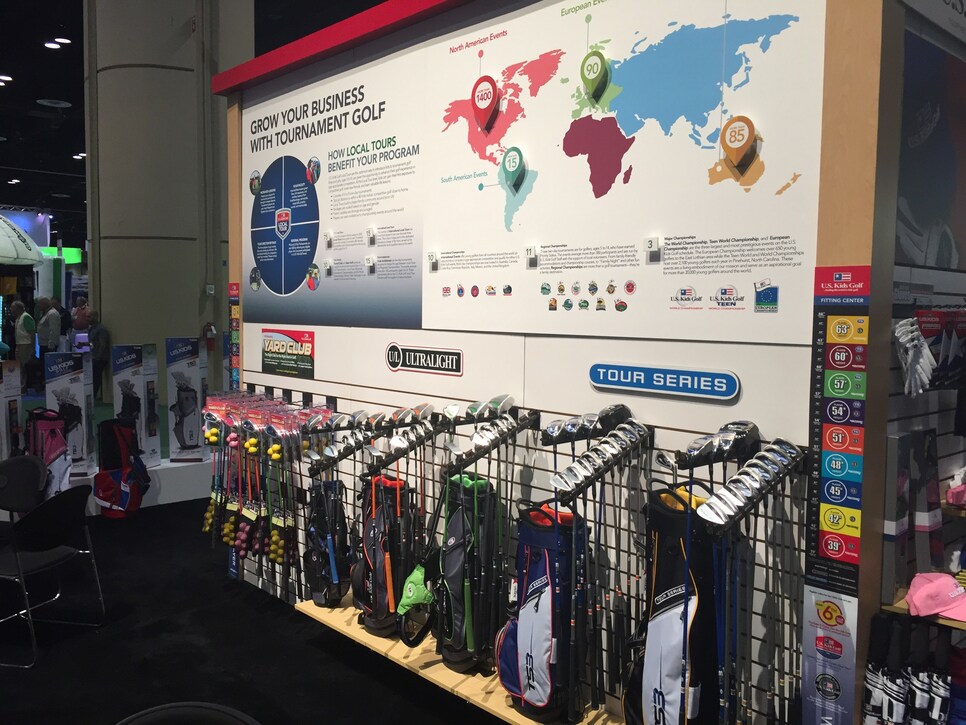 Reasons Why We Should Be Excited for 2018
Golf is dead? Not. So. Fast. I've been coming to the PGA Show for 32 years, and while the show has transformed over that time from one of serious order-writing to one of a serious group hug, the show offers an important early barometer of what the year might hold for the sport. If the annual gathering in Orlando is any indication, 2018 is off to a good start. Traffic on the show floor, which tends to wane by midday on Thursday (the third day of the show, including Demo Day), was strong and, more importantly, vibrant. Instead of attendees aimlessly wandering the halls, most were engaged in discussions with vendors, media or others. And for the most part, those discussions were positive. Industry tracking firm Golf Datatech also saw reason for optimism, with founding partner Tom Stine saying he expects 2018 to be a good year for the industry. "I would expect we would see a bounce back in units sold this year, and the price points have been good. The inventory pipeline is pretty clean as well, and we're not seeing a lot of the closeout products that we saw a few years ago. I'm optimistic." Those last two words pretty much summed up the attitude of most in attendance. —E. Michael Johnson
Technology Continues to Expand Our Game
So much for paralysis by overanalysis. After years of existence on the sport's periphery, the application of statistics and data-driven technology is no longer a novelty in golf. Judging by its presence at the show, it's a mechanism at the heart of all things golf, be it instruction, management, equipment or just plain recreation. Examples include more in-depth output from launch monitor and simulator readings; digital apps that track your playing performance with your clubs and share the info with your mobile device; smart systems in golf carts to identify what parts of the course act as bottle necks; and suits that deduce what parts of your golf swing are causing problems like hooks and blocks. These breakthroughs have been talked about for years, although always using the future tense. As this week's show proved, the future is now. —Joel Beall
The Expansion of Non-Traditional Offerings in Golf
One of the most common phrases you'll hear at the PGA Show is "grow the game." It's a phrase that's as important as it is ever-changing. There isn't just one way to get golf to grow and succeed. Still, one theme that was apparent this week is that the challenge to come up with a definition of golf and who golfers are needs to be broad enough to allow the sport to more seamlessly fit into everyday life. (I suppose we could credit millennials for this.) Events at local courses that promoted casual play. Footwear that can be worn in the office, then the course, then the bar. Female mannequins adorned in yoga pants. Modes of on-course transportation that go far beyond carts. All these are ways that golf is expanding it's normal footprint. More than ever, companies are saying you can be exactly who you are, while still being a golfer. And that's a message we at Golf Digest are happy to see and support. —Keely Levins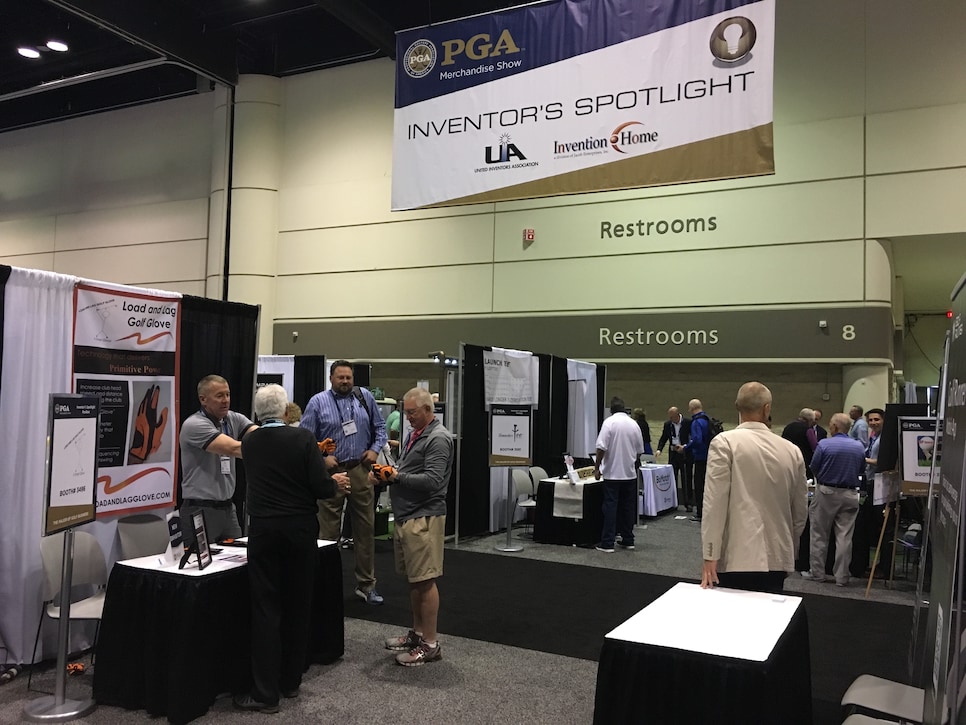 The Inventor's Spotlight Lacked its Usual Punch
The designated area for entrepreneurs and creators is one of the most popular and intriguing areas of the convention floor. Though that remained the case in 2018, the showcased appeared to have fewer participants than usual. Two exhibitors blamed the costs associated with a booth license for the sparse crowd; another mentioned the ease of direct marketing to one's target base via email, social media and other digital channels versus the cattle call environment of the show. While the former is understandable, there's still value in the face-to-face rapport the show offers. Moreover, the PGA of America does its best to give this group its own platform, highlighted by a separate awards ceremony. With some of the show's most memorable products and pitches deriving from the Inventor's Spotlight (to say nothing of the cast of characters it tends to attract), let's hope this field gets a bit of rejuvenation in 2019. —JB
And Still, There Are Impressive Stories Worth Finding at the PGA Show
As much as the Inventor's Spotlight lacked the large scale of innovators exhibiting, there were still stories worth your attention. One of which was Thinh Tran, a graphic designer from Sacramento, Calif., who quit his job to pursue his dream: making a lightweight golf bag that converts into a push cart easy for golfers to use. Eight years and thousands of hours later, grinding on his project in his garage and spending time away from his baby girl and his wife, Tran made it to the PGA Show. Countless potential investors declined to back his product, so Tran had to liquidate his 401K and refinance his house to continue to pursue his dream. He did just that. "I hope this does inspire people to pursue their dreams," he says. "It's emotional for me to talk about, but it's so rewarding to be here." Inspiring indeed. The next step for Tran? Putting some more money into his prototype to improve some minor things. He hopes to have products for people to purchase by May. It's stories like Tran's that will always make the PGA Show interesting. —Stephen Hennessey