Golf Style
Top 10 Most Stylish U.S. Open Champions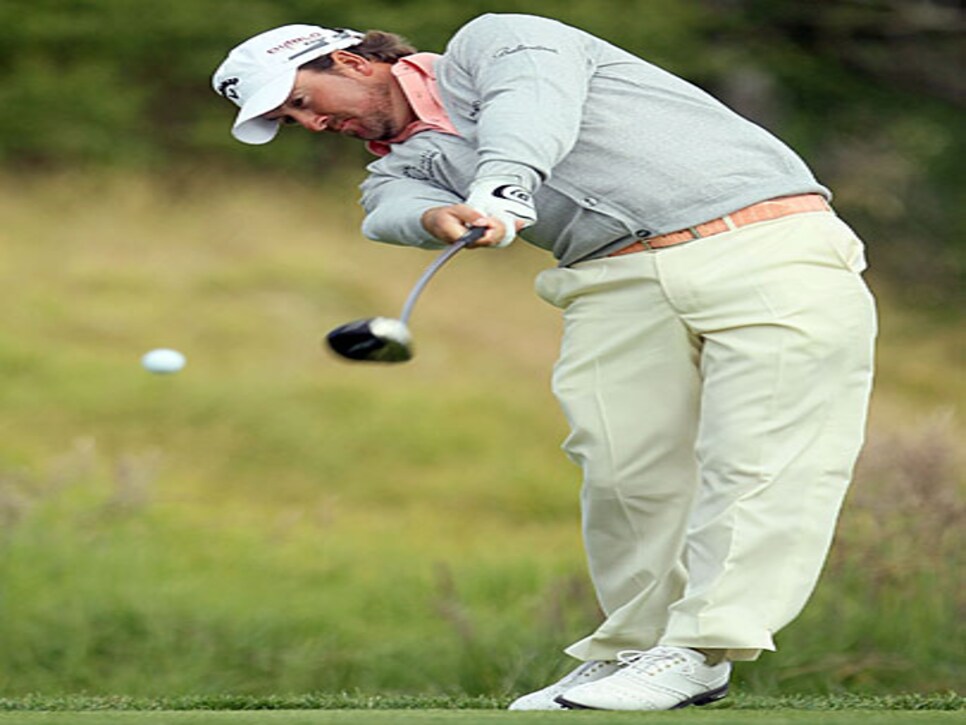 10 Graeme McDowell
The natty Northern Irishman pulled together classic styles in soft colors at the 2010 U.S. Open and made the cardigan feel cool on the way to his first major championship. G-Mac is still one of the most smartly dressed, sartorial guys on tour, and it's because of his consistent ability to balance a classic style with contemporary attitude.
9 Webb Simpson
Simpson won at Olympic Club in 2012 with one of the most cohesive set of looks in recent U.S. Open history. His cool-colored bottoms with solid polos and simple layering looks from Ralph Lauren felt like a unified script from start to finish.
8 Lee Trevino
Trevino will always be known more for his affable sensibility off the course than anything he wore on it, but that doesn't diminish his natural panache. The two-time U.S. Open champ possessed some of the most genuine style the game had ever seen.
7 Bobby Jones
The gentleman amateur from Georgia won four U.S. Open trophies by the end of his Hall of Fame career, and his style was as steady as his play. A shirt, tie and sweater defined sports-wear in the 1920s, and Jones was an icon of the early American sportsman.
6 Johnny Miller
Miller was an icon of pure-1970s style. He wore bold, bell-bottomed trousers, white belts and disco polos around Oakmont in '73 on the way to an historic U.S. Open victory. Miller's blonde mane and aggressive style will always stand out as one of the game's iconic looks.
5 Tiger Woods
Tiger may have won his first major in 1997, but his ascension into true superstardom occurred with his 15-stroke victory at the 2000 U.S. Open. What started as a superstitious Sunday shirt, turned into a symbol of the game's greatest star since Jack Nicklaus.
4 Tom Watson
Never has a navy sweatshirt and gray pant looked as riveting as it did when Watson holed his chip on Pebble Beach's 17th green to help capture the 1982 U.S. Open.
3 Payne Stewart
The most stylish men can wear outlandish looks without coming off as caricatures of themselves. Sixty years after plus-fours went out of style, Payne Stewart made them look great again en route to his two U.S. Open victories. Standing in those short trousers, Stewart gave us a wonderful nod to the past while making the style feel modern.
2 Ben Hogan
The Hawk was an icon of the mid-20th-century American aesthetic, and the cornerstones of his style are just as applicable now as they were in the 1950s. His sharp lines, smart fits and simple elegance defined the difference between style and fashion, creating one of the game's most timeless images.
1 Arnold Palmer
Palmer was as much strong and silent as he was affable and emotive -- an unflappable competitor with a gracious, kind smile. His balance of boyish charm and rugged masculinity endeared him to men and women alike, and made him one of the most marketable men in sports. Palmer still embodies a sense of casual cool that is as easy to see as it is difficult to emulate.