Money Matters
U.S. Open 2021: Can you guess the 10 golfers who've made the most money in their U.S. Open careers?
There's a saying that winning a major championship is priceless. And we get what's meant when it's said. The true currency that comes with victory in one of golf's biggest events isn't something you deposit in a bank account. It's spent when you step on to a tee box and are forever referred to as a major champion.
Of course, the paydays have been far larger in recent years, as has been the case in all golf tournaments since Tiger Woods turned pro and changed the economics of professional golf.
Jack Nicklaus played in 44 U.S. Open during his historic career, won a record tying four times and earned a grand total of $363,955. That's slightly more than the player who finishes in eighth place will earn at Torrey Pine. Arnold Palmer, in 32 U.S. Open starts, made $112,119.50. Finish 23rd on Sunday, and you've made more. Ben Hogan's career U.S. Open earnings ($32,651.66) get beat by the 47th-place finisher.
So the list of the top-10 all-time money winners in U.S. Open history will naturally be skewed to those who played—and likely won—in recent years. But before looking at the list below, it is interesting to note that you don't have to have won the event to have banked some big bucks in the USGA event.
So, can you guess the 10 tour pros who'll be named below? Probably, but we bet there will be a few surprises, too. (All stats are through the 2020 U.S. Open at Winged Foot.)
10. Louis Oothuizen, $2,688,535.33
Starts: 11 Wins: 0 Top-10s: 4 Missed Cuts: 2 (1 WD)
Average earnings/start: $244,412.27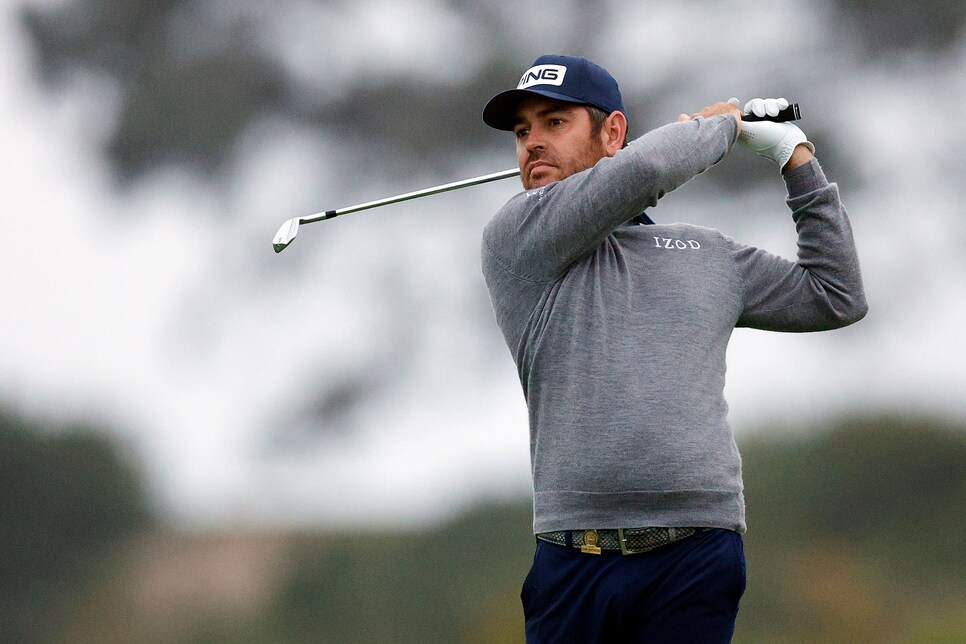 Oosthuizen shares the lead entering the final round at Torrey Pines, with the chance to make a big jump up this list with a victory.
9. Graeme McDowell, $2,705,104
Starts: 15 Wins: 1 Top-10s: 2 Missed Cuts: 5
Average earnings/start: $180,340.26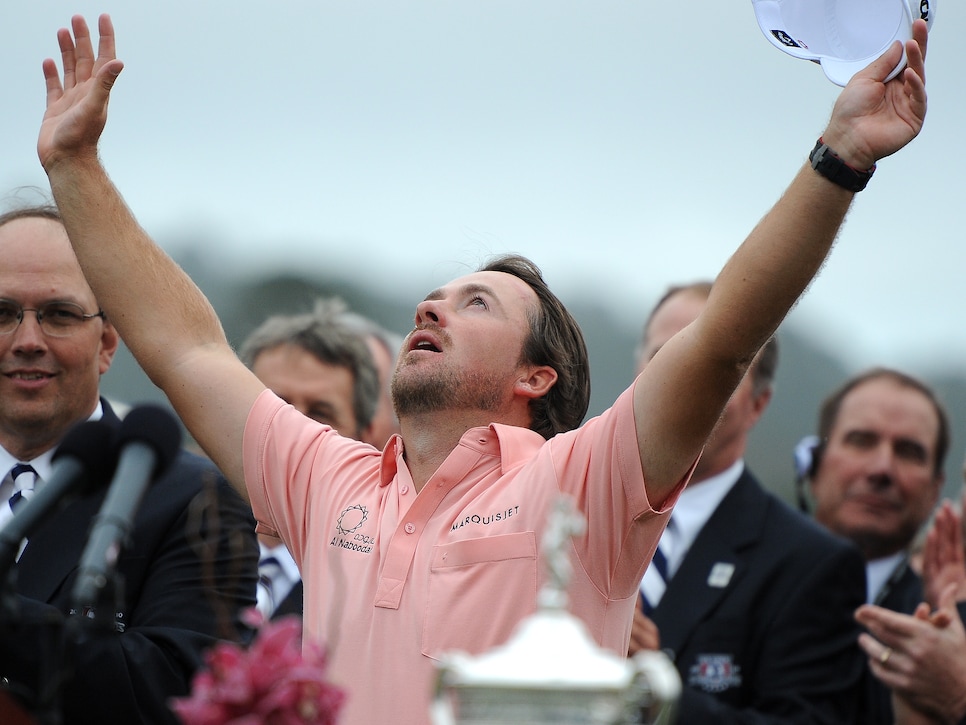 McDowell followed his Pebble win in 2010 with a T-2 at Olympic Club in 2012, but he struggled after that, missing the cut in five of his last seven starts before his exemption for his victory ran out.
8. Retief Goosen, $2,793,614
Starts: 18 Wins: 2 Top-10s: 3 Missed Cuts: 7
Average earnings/start: $155,200.77
He'd be even higher on the list if he hadn't squandered the chance for a third win at Pinehurst in 2005, shooting a closing 81 when he had a three-shot lead to start the final round.
7. Justin Rose, $2,939,203
Starts: 15 Wins: 1 Top-10s: 5 Missed Cuts: 7
Average earnings/start: $195,946.86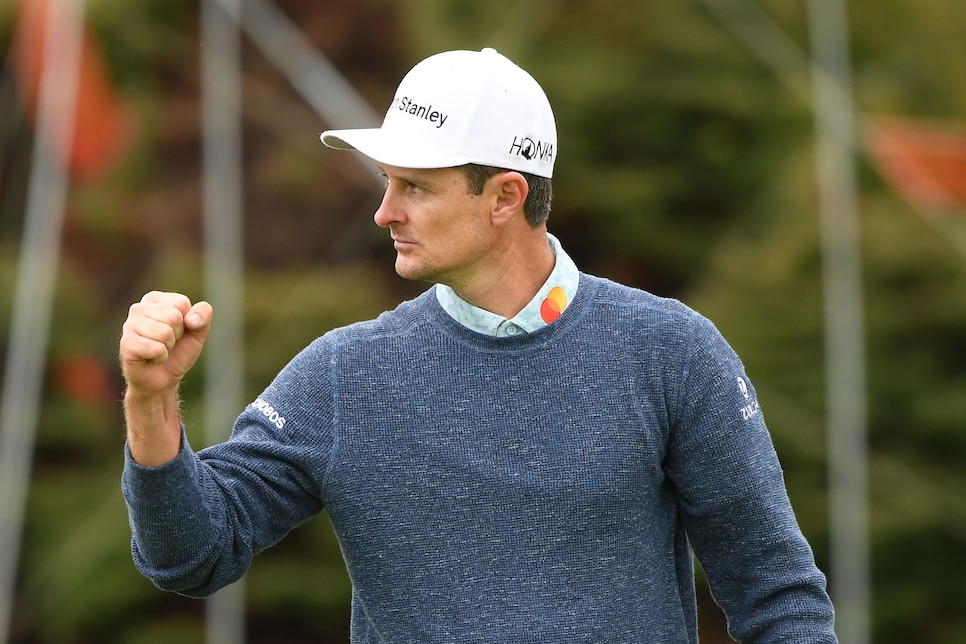 Rose's win in 2013 at Merion has allowed him to play the rest of his career without the burden of chasing an elusive major that's followed Ian Poulter, Paul Casey and Lee Westwood in their careers.
6. Ernie Els, $3,049,309.92
Starts: 27 Wins: 2 Top-10s: 10 Missed Cuts: 7
Average earnings/start: $112,937.33
Els' U.S. Open record is even better than the two wins would lead you to believe. From 1993 to 2013, he had seven top-fives and 10 top-10s.
5. Jim Furyk, $4,191,423.93
Starts: 25 Wins: 1 Top-10s: 7 Missed Cuts: 3
Average earnings/start: $167,656.84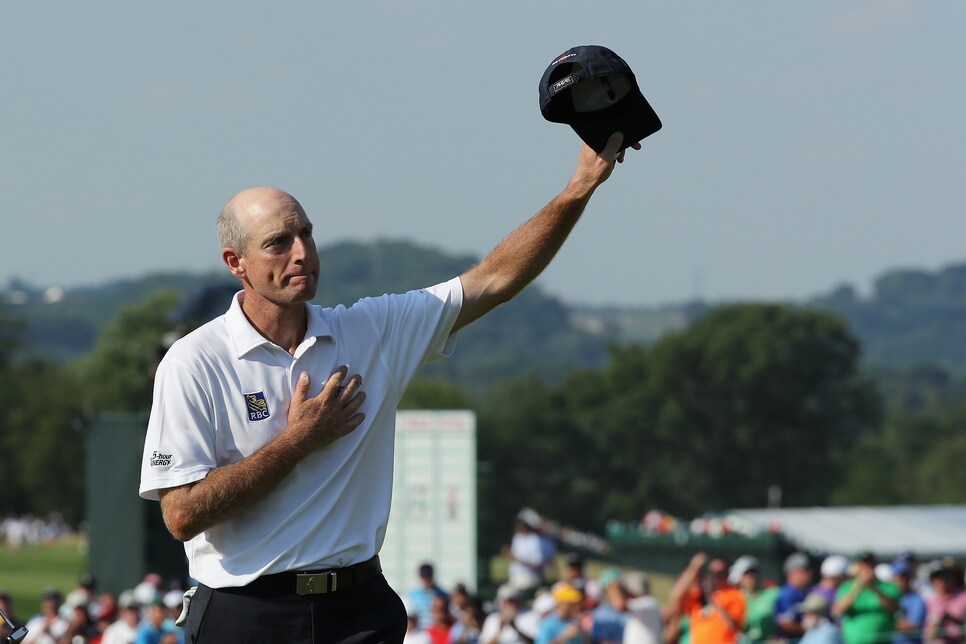 Furyk's career milestone win was a U.S. Open at Olympia Fields in 2003, but what is underappreciated is his consistency in the championship, with seven top-10s and just three missed cuts in 25 starts.
4. Phil Mickelson, $4,350,759.08
Starts: 29 Wins: 0 Top-10s: 10 Missed Cuts: 4
Average earnings/start: $150,026.10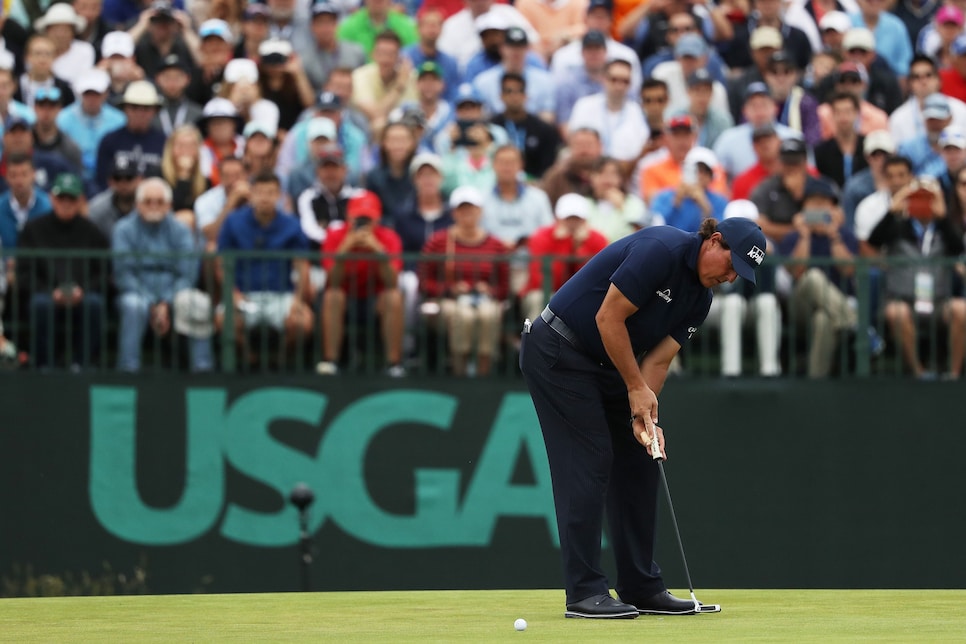 Streeter Lecka/Getty Images
Six runner-up finishes is amazingly impressive … and amazingly frustrating.
3. Dustin Johnson, $4,637,301
Starts: 13 Wins: 1 Top-10s: 6 Missed Cuts: 2
Average earnings/start: $356,715.46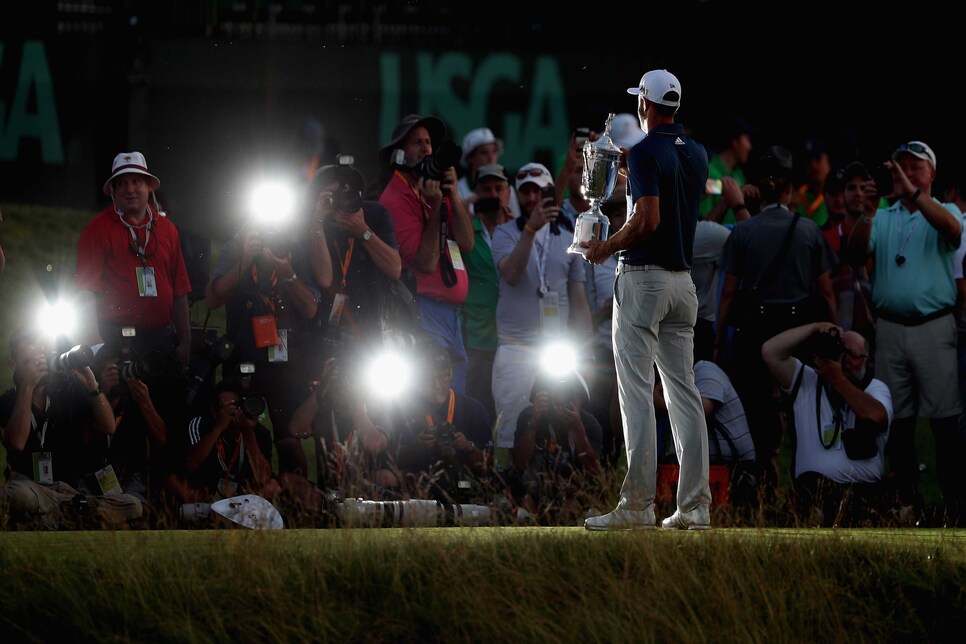 DJ's sneaky good U.S. Open record includes five top-six finishes in the last seven years. And he's T-9 entering the final round on Sunday at Torrey.
2. Tiger Woods, $5,773,917.60
Starts: 22 Wins: 3 Top-10s: 8 Missed Cuts: 4
Average earnings/start: $262,450.72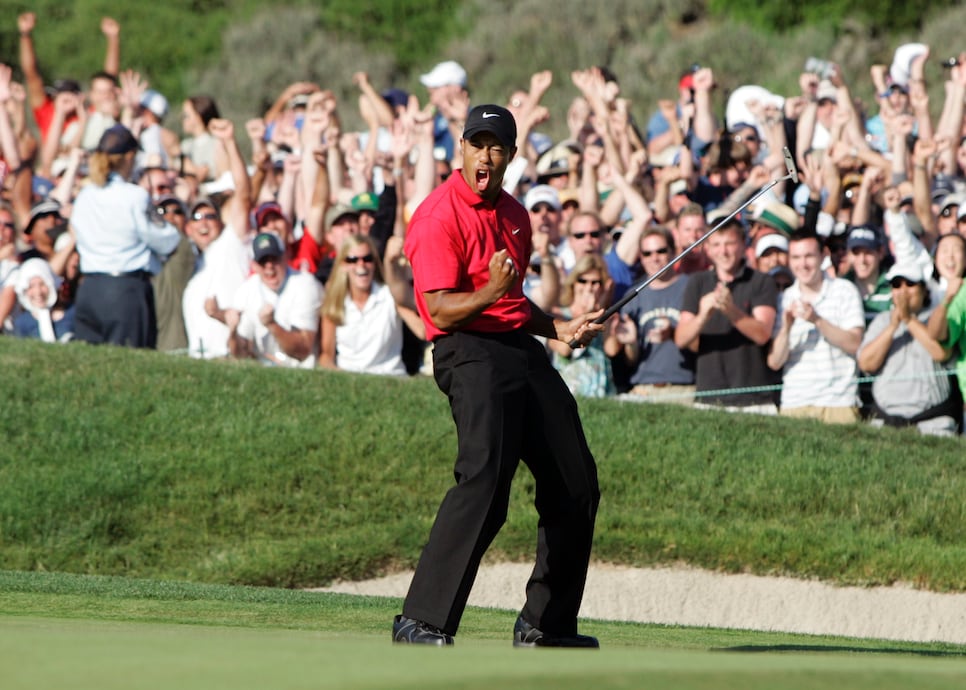 If only Woods' three victories came more recently than 21, 19 and 13 years ago, he'd hold the top spot.
1. Brooks Koepka, $6,290,294
Starts: 7 Wins: 2 Top-10s: 4 Missed Cuts: 1
Average earnings/start: $898,613.42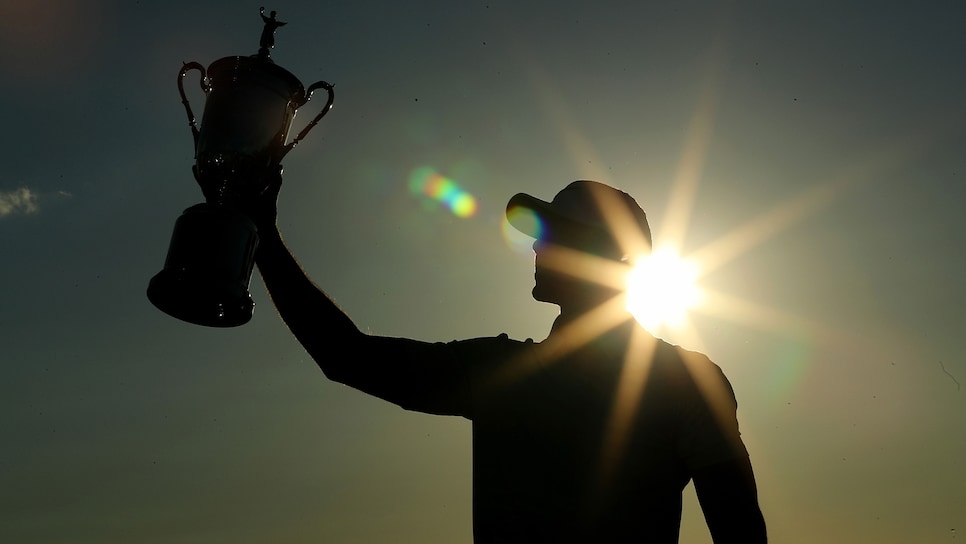 Interestingly enough, Koepka is the only player to ever earn more than $1 million in three consecutive U.S. Opens, thanks to his wins in 2017 and 2018 and a runner-up showing in 2019.