Money Matters
U.S. Open 2022: Can you guess the 10 golfers who've made the most money in their U.S. Open careers?
BROOKLINE, Mass. — There's a saying that winning a major championship is priceless. And we get what's meant when it's said. The true currency that comes with victory in one of golf's biggest events isn't something you deposit in a bank account. It's spent when you step on to a tee box and are forever referred to as a major champion.
They do actually pay money to the winner of a major. A lot of money. This week, the golfer who takes the title at the U.S. Open will win $3.15 million, the largest individual prize money payout for any winner of a major championship.
Of course, the spoils have been far larger in recent years—and the conversation about money in golf has been amplified with the rise of LIV Golf and the debate over players earning guaranteed paydays in no cut events. But it's interesting to contrast what's going on now with the past.
Consider that Jack Nicklaus played in 44 U.S. Open during his historic career, won a record tying four times and earned a grand total of $363,955. That's slightly more than the player who finishes in 12th place will earn at Brookline. Arnold Palmer, in 32 U.S. Open starts, made $112,119.50. Finish 31st in the 2022 championship and you've made more. Ben Hogan's career U.S. Open earnings ($32,651.66) get beat by the last-place finisher among the pros.
So the list of the top 10 all-time money winners in U.S. Open history will naturally be skewed to those who played—and likely won—in recent years. But before looking at the list below, it is interesting to note that you don't have to have won the event to have banked some big bucks in the USGA event.
So, can you guess the 10 tour pros who'll be named below? Probably, but we bet there will be a few surprises, too. (All stats are through the 2021 U.S. Open at Torrey Pines.)
10. Rory McIlroy, $2,845,052
Starts: 13 Wins: 1 Top-10s: 6 Missed Cuts: 5
Average earnings/start: $218,850.15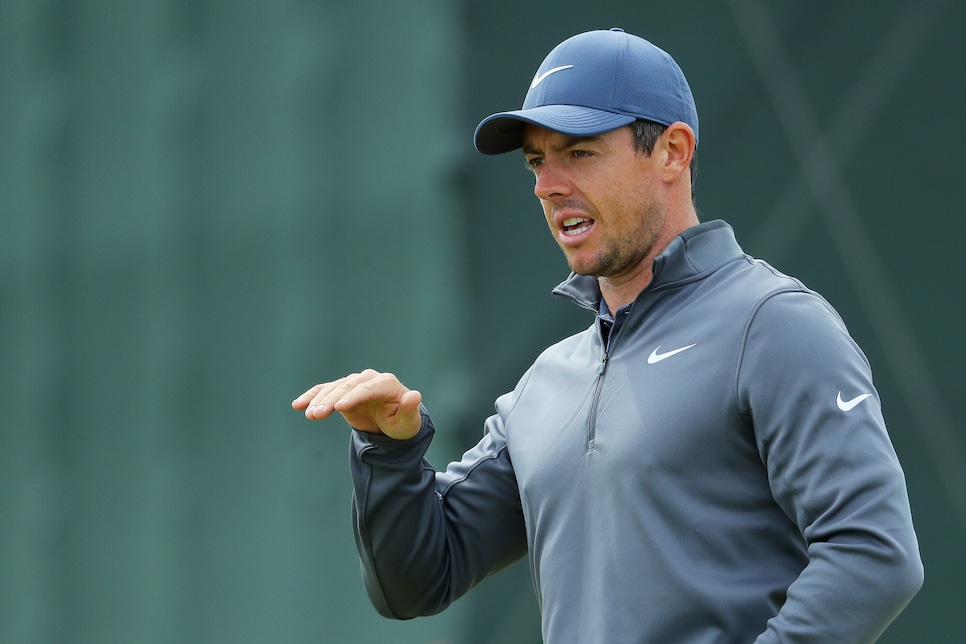 McIlroy is in line for a fourth straight top-10 finish in the U.S. Open after having won the title back in 2011 at Congressional.
9. Jon Rahm, $2,933,669
Starts: 6 Wins: 1 Top-10s: 2 Missed Cuts: 2
Average earnings/start: $488,944.83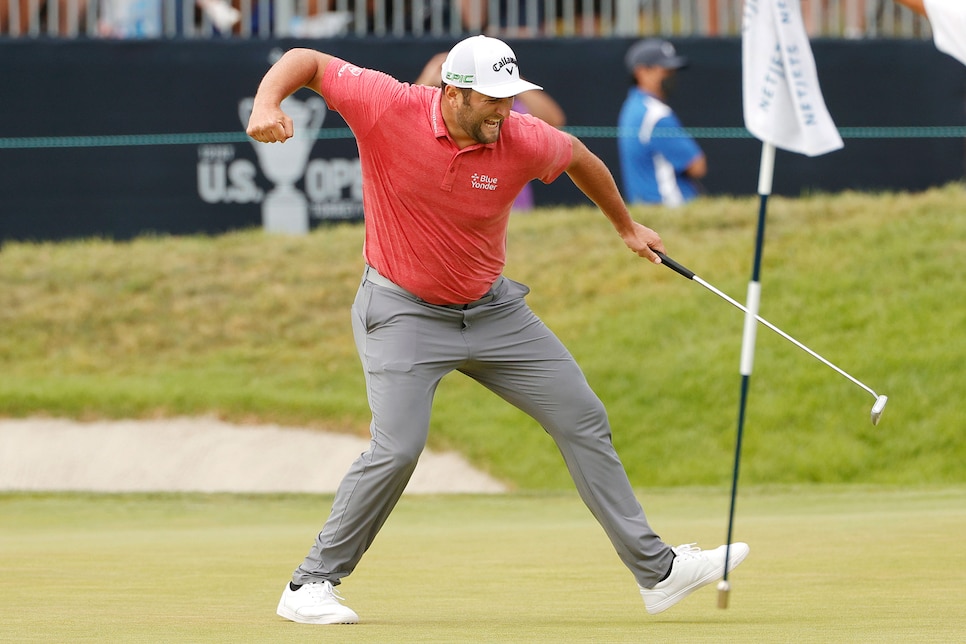 Rahm's win at Torrey Pines vaulted him into the top 10. Another top finish on Sunday at Brookline will leap him even higher.
8. Justin Rose, $2,939,203
Starts: 16 Wins: 1 Top-10s: 5 Missed Cuts: 7
Average earnings/start: $183,700.19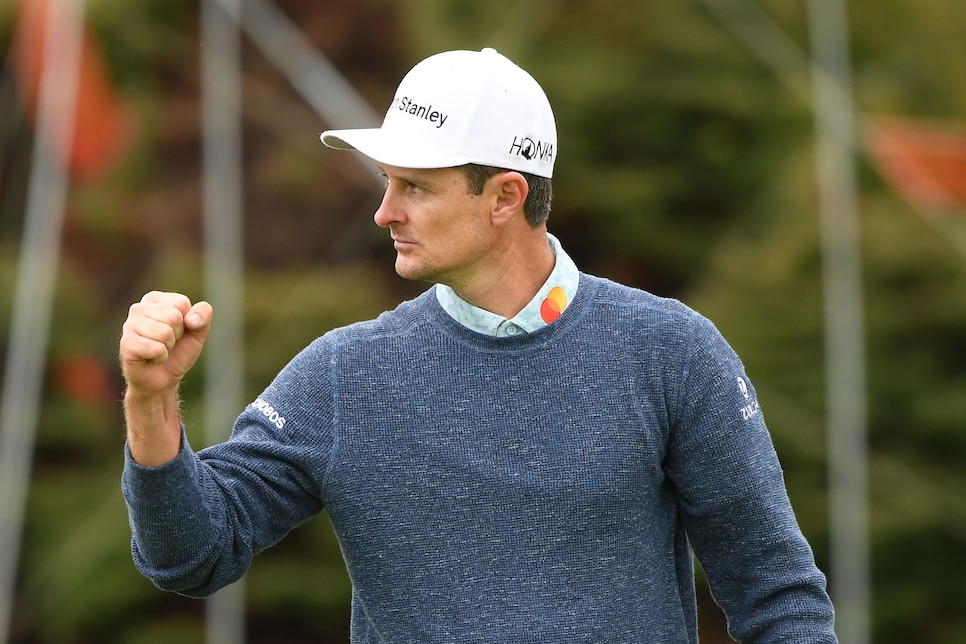 Rose's win in 2013 at Merion has allowed him to play the rest of his career without the burden of chasing an elusive major that's followed fellow Englishman Ian Poulter, Paul Casey and Lee Westwood in their careers.
7. Ernie Els, $3,049,309.92
Starts: 27 Wins: 2 Top-10s: 10 Missed Cuts: 7
Average earnings/start: $112,937.33
Els' U.S. Open record is even better than the two wins would lead you to believe. From 1993 to 2013, he had seven top-fives and 10 top-10s.
6. Louis Oothuizen, $4,038,535.33
Starts: 12 Wins: 0 Top-10s: 5 Missed Cuts: 2 (1 WD)
Average earnings/start: $336,544.611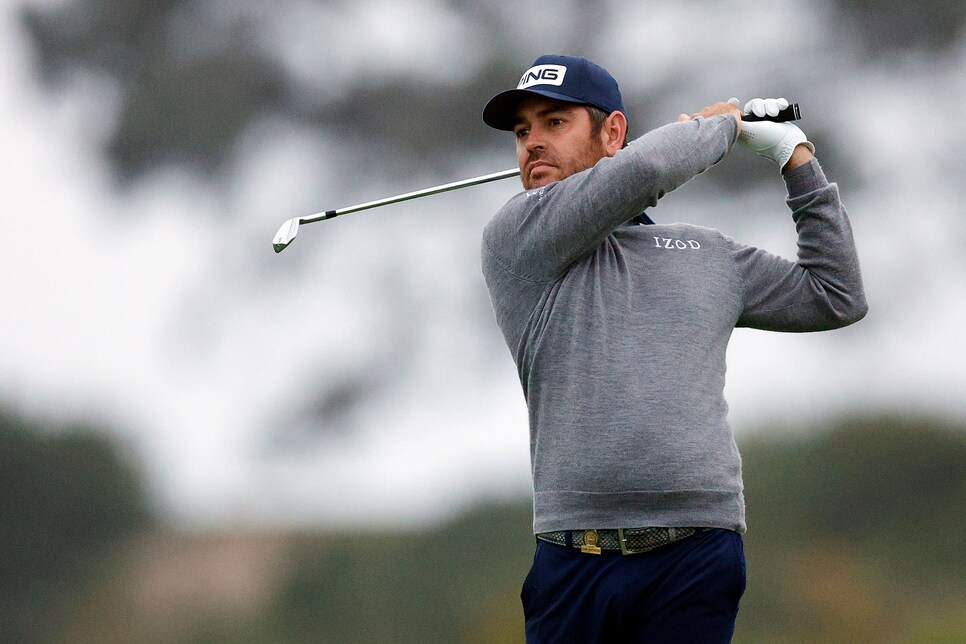 The South African nabbed his second runner-up finish in the event at Torrey Pines in 2021.
5. Jim Furyk, $4,191,423.93
Starts: 25 Wins: 1 Top-10s: 7 Missed Cuts: 3
Average earnings/start: $167,656.84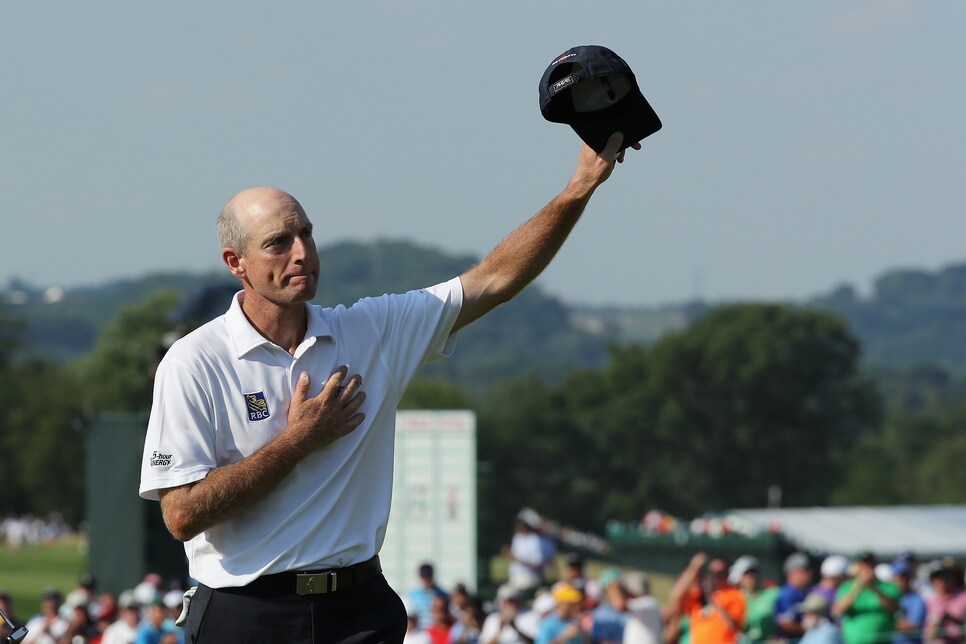 Furyk's career milestone win was a U.S. Open at Olympia Fields in 2003, but what is underappreciated is his consistency in the championship, with seven top-10s and just three missed cuts in 25 starts.
4. Phil Mickelson, $4,350,759.08
Starts: 30 Wins: 0 Top-10s: 10 Missed Cuts: 4
Average earnings/start: $145,025.30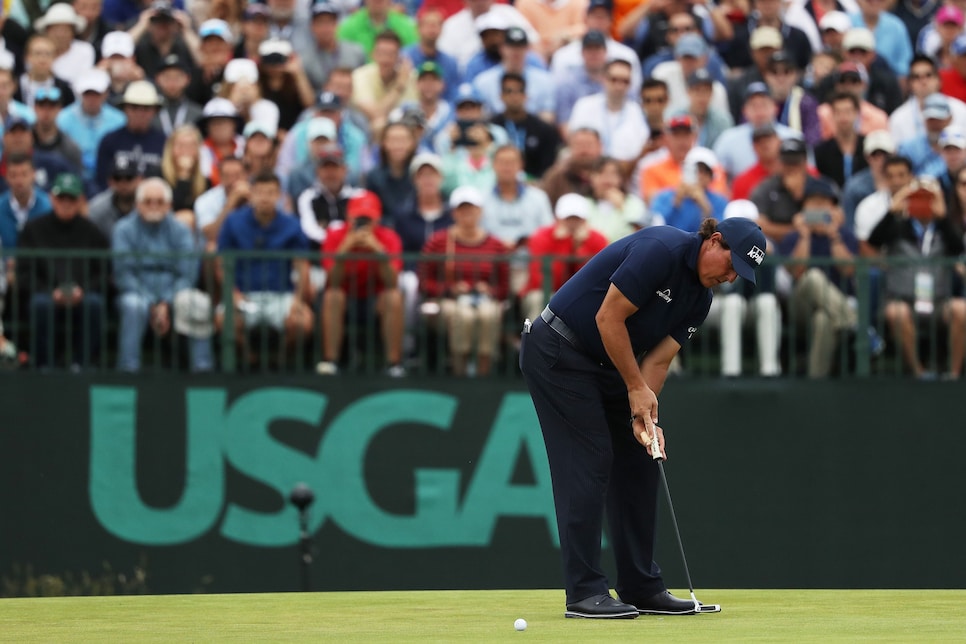 Streeter Lecka/Getty Images
Mickelson was in the news this week at The Country Club for reasons other than trying to finally clinch the career Grand Slam.
3. Dustin Johnson, $4,762,664
Starts: 14 Wins: 1 Top-10s: 6 Missed Cuts: 2
Average earnings/start: $340,188.86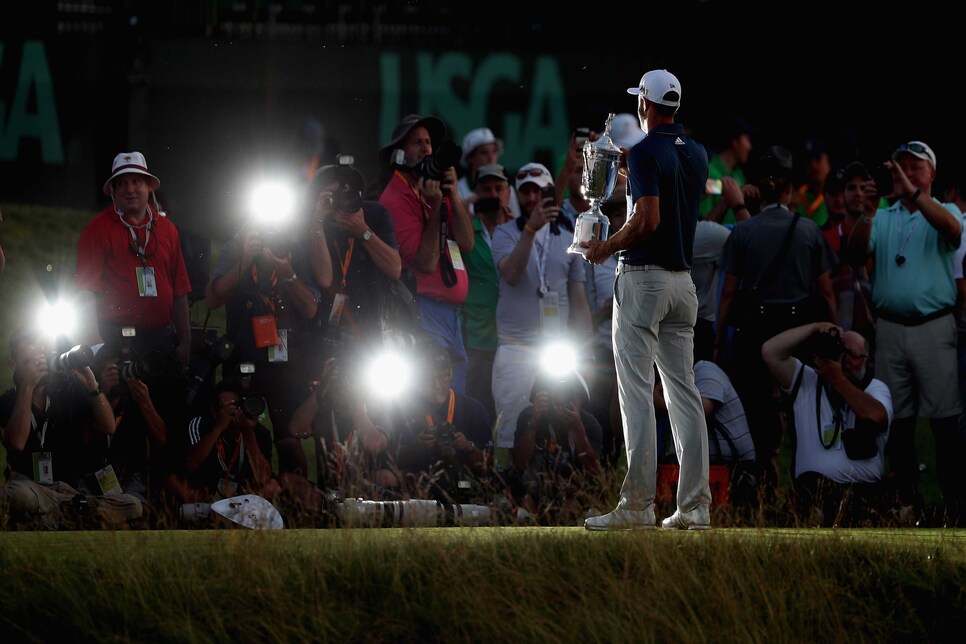 DJ's sneaky good U.S. Open record includes five top-six finishes in the last eight years.
2. Tiger Woods, $5,773,917.60
Starts: 22 Wins: 3 Top-10s: 8 Missed Cuts: 4
Average earnings/start: $262,450.72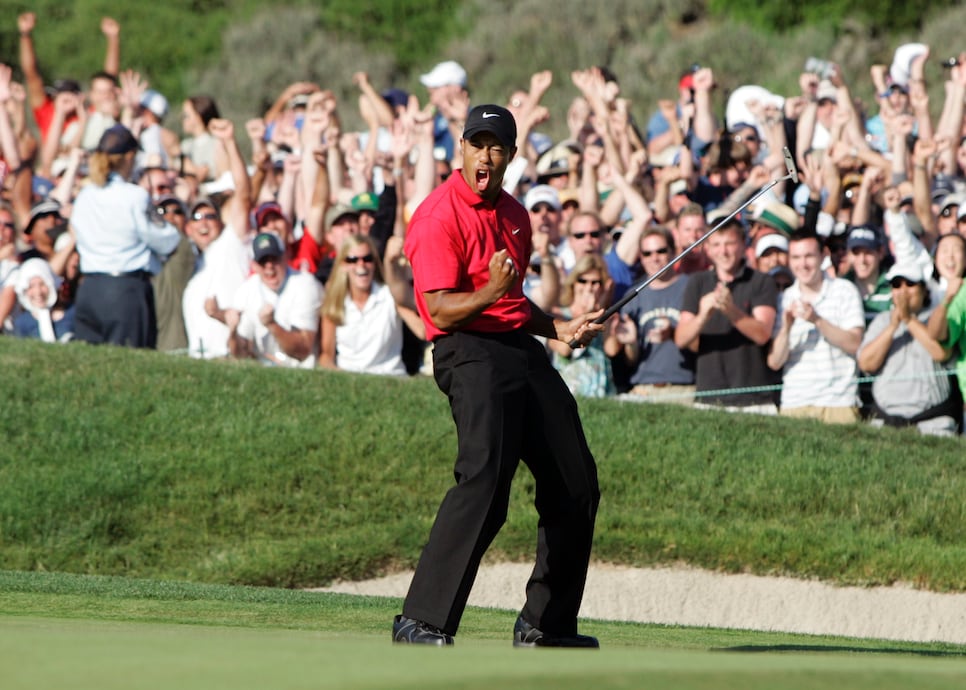 If only Woods' three victories came more recently than 22, 20 and 14 years ago, he'd hold the top spot.
1. Brooks Koepka, $6,788,470
Starts: 8 Wins: 2 Top-10s: 5 Missed Cuts: 1
Average earnings/start: $848,558.75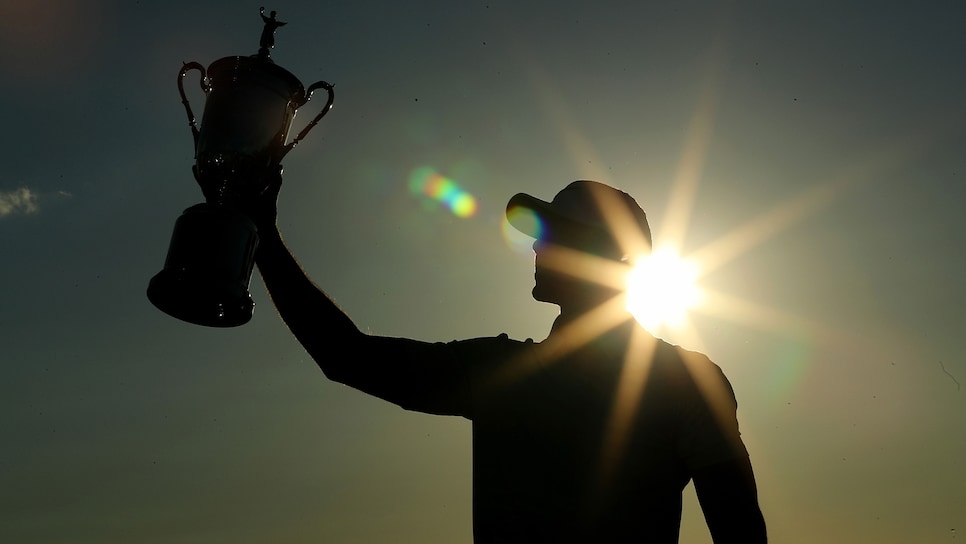 Interestingly enough, Koepka is the only player to ever earn more than $1 million in three consecutive U.S. Opens, thanks to his wins in 2017 and 2018 and a runner-up showing in 2019.