Golf Equipment
What's In My Bag: Jonas Blixt
Age: 30 | Resides: Jacksonville Beach, Fla. | __Story:__Blixt has won PGA Tour events in 2012 and '13. He finished T-2 at the 2014 Masters.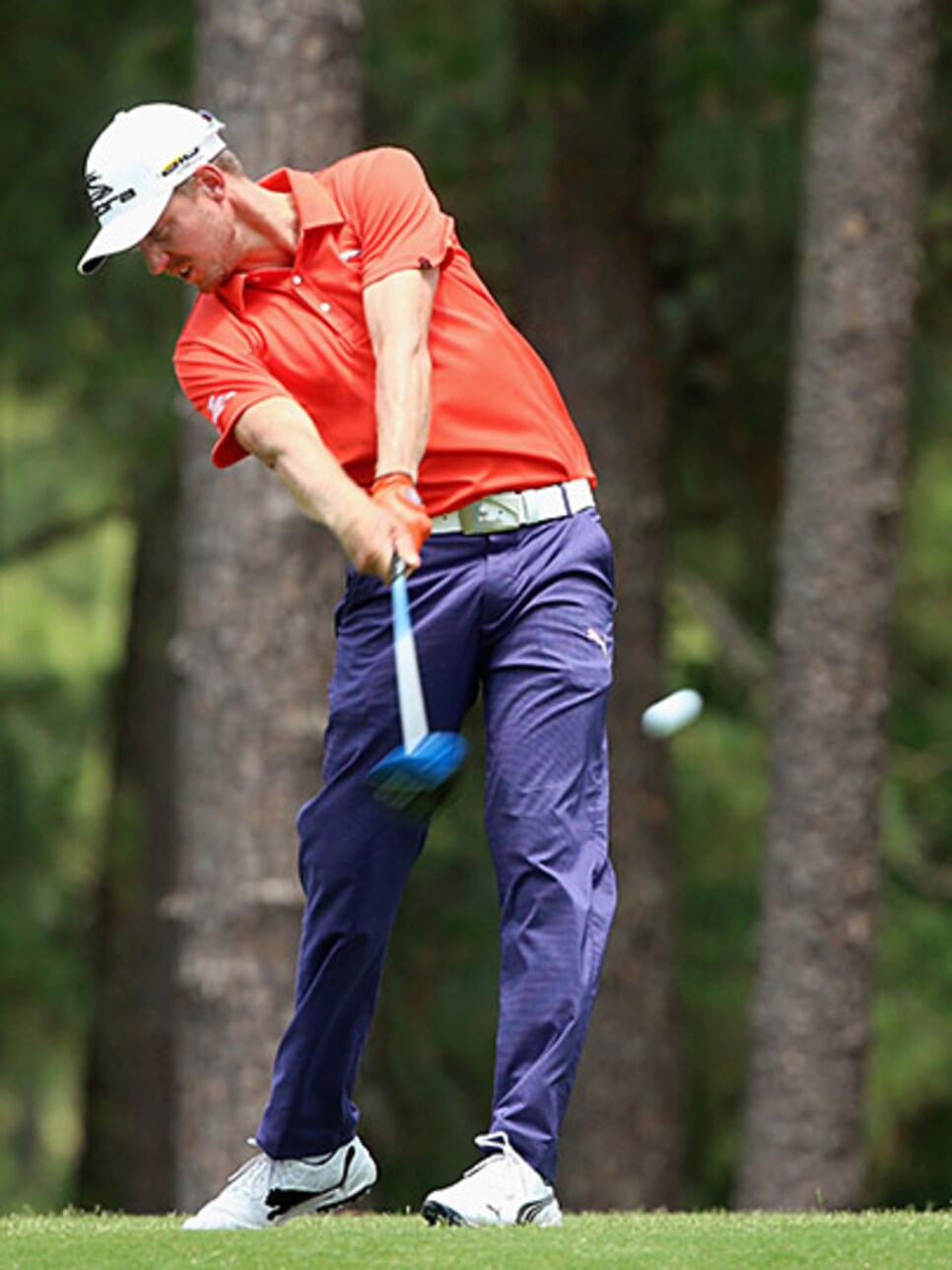 Photo By: Andrew Redington/Getty Images
Photo By: michael cohen/getty images
BALANCE IN MY GAMELast season, I really focused on improving my ball-striking. I feel like that work added a lot more to my repertoire, but my strength has always been chipping and putting. In 2015, my goal is to work on all areas of my game to stay balanced and contend every week.
Photo By: Andrew Redington/Getty Images
THE BIGGEST STAGEAll those thousands of hours you spend working on your game are preparing yourself for a moment like I had at Augusta. It's golf's biggest stage. And I really felt like I had a chance to win. Pretty cool for my first Masters. I came a long way from the beginning of the week, when I parked in the past champions lot. Then when I did find the right spot to park, I tried to change my shoes in the lot. Whoops! It was funny. Such a surreal week.
DRIVER
specs: Cobra Bio Cell, 9 degree loft, Fujikura VC 6.1 shaft, X-flex, 45 inchesI tried 30 different shafts with different clubheads until I found my ideal combo -- after about five hours of testing. My driving has improved big time with this in play.
FAIRWAY WOOD
specs: Cobra Bio Cell+ 3-wood, 13.5 degree loft, Graphite Design Tour AD DI-6 shaftIt's all about the shape of the clubhead for me. If a fairway wood is too small, I don't have the confidence to rip it off the tee. The size of this one really fits my eye.
HYBRID
specs: Cobra Baffler, 18 degree loft, Graphite Design Tour AD DI-85 X-flex shaftThis is such a versatile club. Out of a squirrely lie, I can still make good, crisp contact. Even off a tight lie, I can launch it high and stop it. It was huge at the Masters.
IRONS
specs: Cobra S3 Pro MB 3-iron through pitching wedge. True Temper Dynamic Gold X100 shafts, Golf Pride Tour Velvet gripsSee that lead tape? It lets me achieve the exact swingweight I'm looking for in my 3-, 4- and 9-irons. It's just a feel thing. I've been playing these blades for more than two seasons. I can work them both ways.
WEDGES
specs: Titleist Vokey Design SM4, 53 degree loft. Cobra Tour Trusty, 60 degree loft, True Temper Dynamic Gold S400 shaftsThe Cobra tour rep has stamped "Blixtlas" on my 60-degree wedge. It means "zipper" in Swedish, like zip back, or spin back, on the green. The best part about being with a smaller company like Cobra is their attention to detail. And they'll come to us tour pros and ask our thoughts on future clubs.
PUTTER
specs: Yes! Donna II, 71 degree lie angle, 355 grams (headweight), 10 grams (sole), 34⅛ inchesThis is my baby right here. I've had it for about seven years, and I just love it. The neck is more rounded than most, so it's easy for me to keep the face square through impact. Just like with my irons, I added a layer of lead tape to the bottom of my putter to achieve the right weight. You can definitely call me a feel player. I love how the ball starts rolling so smoothly off these grooves. Feels like butter!
Ready to bring home a majorT.I.N. Box Partners made me this custom yardage book. As you can see, I'm proud of being a Swede on tour. We're still looking for a major, but I have a feeling Henrik Stenson or I will get it done.
Spark of electricityMy last name means "lightning bolt" in Swedish, so I thought I'd bring it to my ball mark. And I always use a red Sharpie on my Titleist Pro V1x. Why? Red numbers are always a good thing in golf.
At home on the greensThis is a Swedish five-kronor coin from 1983, the year before I was born. It's a nice reminder of home. But I love the warm weather in Florida compared to Sweden. It's really why I came over for college.
Twins for a dayI love being a part of Cobra-Puma Golf. It's cool to rep such a hip, young brand. And I get to do fun stuff, like wear the same outfit as Rickie Fowler for a round. Don't know if that'll happen again. But I do like bright colors!
Photo By: michael cohen/getty images