The Masters
19 Things You Should Know About Bubba Watson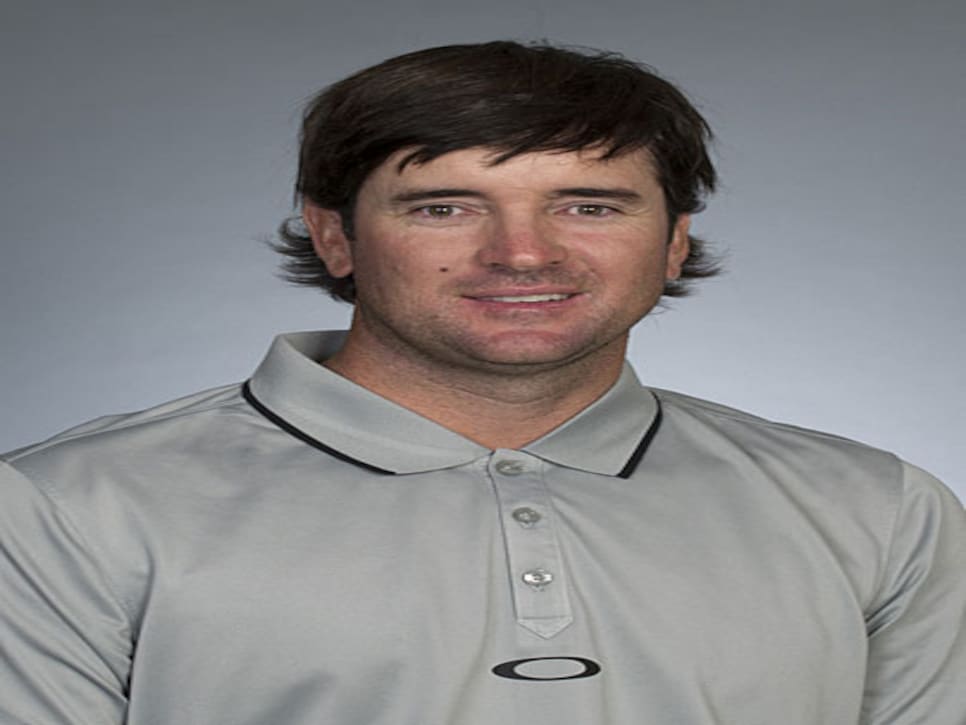 He didn't grow up like most PGA Tour players
Watson grew up in the Florida panhandle in the town of Bagdad, playing on the same Milton High School golf team as PGA Tour winners Boo Weekley and Heath Slocum. Watson's father and namesake, Gerry, was a former Green Beret who introduced his son to the game by teaching him how to hit whiffle balls around the backyard."He didn't discipline me too hard when I was growing up, but he was persistent about always getting better," Watson said in a Golf Digest "My Shot" in April, 2013.-- *
Sam Weinman
Follow: @samweinman
He invented a new style of golf
It's called "Bubba Golf," and it's half art, half violent explosion. The amount of power Bubba generates should, in theory, be uncontrollable, but Bubba gets a handle on it because he never hits a straight shot. Every shot is either a big cut or draw, which essentially limits his miss each time to one side of the golf course.-- *
Luke Kerr-Dineen
Follow: @LukeKerrDineen
He's never had a lesson
Bubba picked up a golf club and just started swinging harder and harder and harder. At some point he learned how to grip the club properly -- and then he went back to swinging hard. His swing may be unorthodox, but that philosophy -- teaching a kid how to grip correctly and swing as hard as they can -- is pretty much the norm in junior coaching today. -- L.K.D.
He rocks a quirky sense of style
He put a pink shaft in his driver because he thinks it's funny when he uses it to outdrive his fellow tour pros. He buttons up his shirt all the way just because he likes it. Some might consider those things strange, but when he's hitting 366-yard drives en route to his second green jacket in three years, it doesn't take long for people to change their minds. -- L.K.D.
He was an unspectacular college player
Watson transferred from Faulkner State Junior College in summer 1999, and played in 10 of the Bulldogs' 12 events during his junior season, winning the Schenkel E-Z-Go Invitational in March 2000. His senior year, however, he competed only once, finishing T-20 while trying to defend his title at the Schenkel. For his Georgia career, he had a 72.93 scoring average. The best thing to come out of his time in Athens: meeting future wife Angie, who played basketball for the Bulldogs.-- *
Ryan Herrington
Follow: @GWcampusinsider
His wife played in the WNBA
It's not often that someone is 6'3" and shorter than their partner, but that's the case with Bubba Watson. Angie Watson, formerly Angie Ball, is 6'4" and met Bubba while the two were at the University of Georgia. Angie was on the basketball team, which in 2003 led to a brief stint in the WNBA for the Cleveland Rockets. -- L.K.D.
He's a social media king
He was one of the first professional golfers to embrace Twitter, and like most first adopters, a following soon formed. Aside from tweeting funny pictures (the one of him #Dufnering helped make that movement go viral), videos, and the odd controversial political view, Bubba answers questions and holds contests that together have helped him amass more than 1.1 million followers. -- L.K.D.
He almost won a PGA, too.
Remember when Dustin Johnson was penalized for unwittingly grounding his club in a bunker on the final hole of the 2010 PGA Championship? Well, Bubba was kicking himself at the end of that day, too. Following a final-round 68, Watson lost the three-hole playoff to Martin Kaymer when he double bogeyed the final hole after going for an aggressive approach shot and finding a hazard. Hey, playing Bubba Golf doesn't always work, but the performance proved he could seriously contend at a major championship.-- *
Alex Myers
Follow: @AlexMyers3
He's a card carrying member of "The Golf Boys"
Or should that be overall-wearing member. Watson's self-effacing style worked perfectly with partners Ben Crane, Hunter Mahan and Rickie Fowler when they released a pair of music videos on YouTube in 2011 and 2013. Say what you will about their singing "talents". The videos helped raise money ($1,000 for every 100,000 views) for charities. -- R.H.
He is an unabashed goofball
Watson's wacky sense of humor is never far below the surface. The most prominent example has been the two "Golf Boys" videos. But there have also been the series of videos he's done for Golf Digest, one
in which he pounds a ball through a watermelon
, another in which he puts a ball in his mouth, spits it out, then hits it out of mid-air with a 9-iron. Plus, Watson a few years back
was so fixated on appearing on "Ellen"
that he filmed his own trick shot hitting a ball into a bucket, then flops fully-clothed into a pool. -- S.W.
He's man enough to cry
Watson was an an emotional mess when he won his first Masters, just as he was when he won his first PGA Tour event, at the Travelers Championship in 2010. That's kind of his thing. "I cry all the time. I cry at church every Sunday," he said in Golf Digest last year. "I cry at stuff on TV, especially if it involves a family hardship. I won't go to movies that are sad, knowing they'll just make me cry." -- S.W.
After his breakthrough 2012 Masters win, he had a miserable 2013 season
With a first green jacket in his closet, Watson didn't taste victory on the PGA Tour for another 22 months. Dealing with his new fame and being a father for the first time, Watson admitted, "It took me a year to get adjusted." By April 2014, Watson had already achieved a career year with two wins and two runner-ups. -- A.M.
He's misunderstood by the media
Watson's image isn't spotless. He's had some petulant moments on the course, and he's made a few regrettable PR gaffes, most notably when he played a tournament in France, complained about the crowd, and then proved to know embarrassingly little about French culture. But to those who know Watson best, he's someone you just need to know better to completely understand. "The more you get to know him, the more you're going to care about him. I've had a lot of people come up to me and say, man, he's actually such a great guy. He's got a great heart," said Watson's caddie Ted Scott. "He's just different. A lot of times people maybe take that the wrong way, but I love that about Bubba, that he's such a caring person. He just does a lot of neat things for people that you guys don't know about." -- S.W.
When he finds a piece of equipment he likes, he sticks with it.
PGA Tour pros usually switch equipment every chance they get, but Bubba is an exception. In 2008 he switched to Ping's i10 irons and, after tinkering around with some other models, only gave them up for good in 2013 when he switched to Ping's S55 model. The irons may have finally changed, but his Grafalloy bimatrix driver shaft that he's used since 2004, isn't coming out of the bag anytime soon. -- L.K.D.
He went crazy long without a three putt.
Watson's driving gets most of the attention -- and it should. But Bubba's putting improvements shouldn't be overlooked. His streak of 296 straight holes without a three-putt ended during the third round of the Masters, but it remains the longest such streak on tour in 2014 by far. That's the equivalent of more than four 72-hole tournaments without making a three-putt. Not bad for a guy who ranked 171st on tour in strokes gained/putting in 2008. -- A.M.
He drives the car from the "Dukes of Hazzard"
It's one of Bubba's most prized possessions, and was the car he "Dufnered" up against in 2013. Watson bought the car for $110,000 in 2010 and he even wanted to race it at NASCAR's Phoenix Raceway, but was denied because of the Confederate Flag -- a flag used by the south during the Civil War -- painted on top of the car. -- L.K.D.
He drives a hovercraft
At least that's his preferred method of transportation on the golf course. In April 2013, Watson appeared in a YouTube video promoting the idea of using a hovercraft on golf courses in place of traditional golf carts. He touted the ability to be able to drive the hovercraft through water hazards. "And who doesn't want to do that," he said, while riding around in a model dubbed BW1. The problem with this truly catching on? The $58,000 price tag. -- R.H.
He's good friends with Justin Bieber and Tim Tebow
And both shared in Watson's celebration following his first Masters win. Watson said Bieber called him and was the only person he talked to on the phone the night he won. And Tebow was the recipient of Watson's player's badge from the tournament when the two shared an emotional embrace at Tebow's charity golf event a week later. -- A.M.
His name isn't actually Bubba
The birth certificate reads Gerry Lester Watson Jr., named after his father. The nickname Bubba came from dad, who thought his son looked like a football player as a youngster and dubbed him Bubba after NFL star Bubba Smith. Admit it, "Gerry Golf" doesn't have quite the same ring to it. -- R.H.