Social Media
11 Selfies From Your Favorite Tour Pros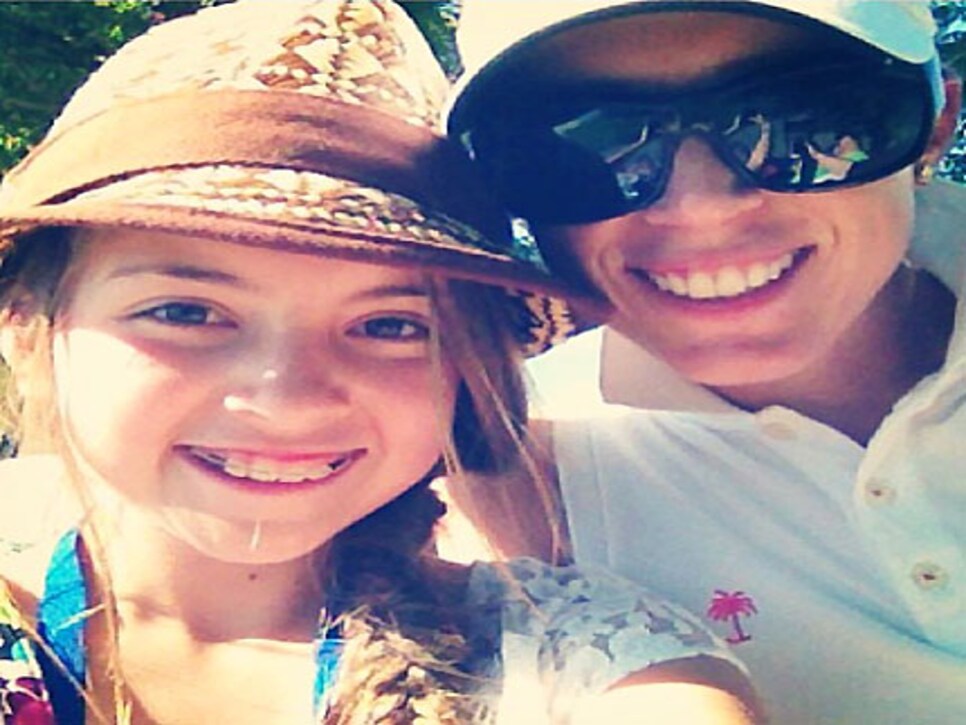 Morgan Pressel @mpressel
regram from @cocogolfs ... Helping me practice!! #walmartnwachamp #practice
Belen Mozo @belenmozo
After recording & working on my swing; a killing session at the gym!! Did you guys have a good productive day? / Después de grabar y trabajar duro duro en mi swing; una gran sesión de gimnasio! Lista para la camita!
Jessica Korda @thejessicakorda
Played golf with this little chick today @thenellykorda
Michelle Wie @themichellewie
Lexi Thompson @lexi
Caddy and I out in the rain doin work in our practice round :P
Cheyenne Woods @Cheyenne_Woods
WFUHC
Jordan Spieth @JordanSpieth
Off to Scotland!! What a week! Still can't believe it! #stillablurr
Tiger Woods and Lindsey Vonn @lindseyvonn
Looks a little different from the golf course and ski slopes ;) he looks good in a suit♥thx to Elie Saab @JimmyChooLtd and @armani #selfie #MET #ilovefashion
Rickie Fowler @therealrickiefowler
Cruisin in the cart at #MotoGP ... it's ok I'm a limo driver!!
Ian Poulter @ianjamespoulter
Check out the clowns at the @Mastercard commercial this really is @priceless.
Billy Horschel @BillyHo_Golf
Well here they are! The highly anticpated highly controversial ... Octopus pants! Great outfits all week by RLX!