Social Media
Photos: Tour Pros Working Out
A day's work extends beyond the golf course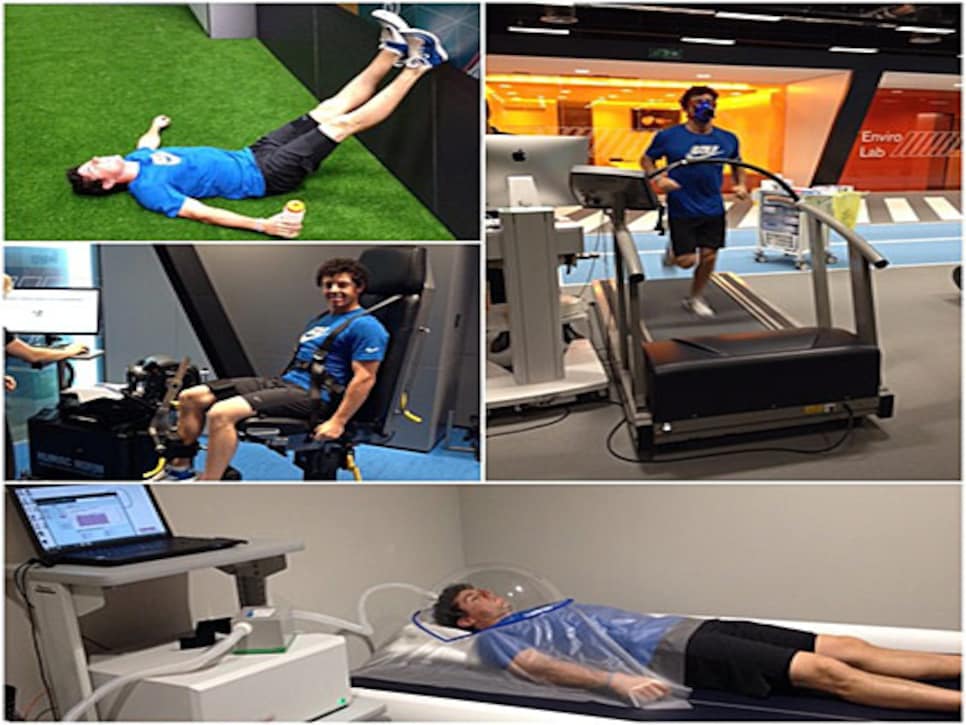 Rory McIlroy @rorymcilroyofficial
Back to work today @GSK_HPL #betterneverstops #GSKHPL
Lexi Thompson @lexi
Lunges with 20 lb weights.
Keegan Bradley @keeganbradley1
Little bike sesh with @therealrickiefowler and @coachjoeyd post pro am at the #memorial
Natalie Gulbis @ngulbis
Really enjoy training outside especially on a beautiful day. My workouts now are about an hour of Pool Core Pilates Yoga exercises. @adidaswomen matt working on my golfer tan lines too
Ben Crane @bencranegolf
You gotta add more than 45 lbs to hold this physical specimen down. Going hard at TPI yesterday...
Justin Rose @justinprose99
Weeks off, aren't weeks "off" #gymtime
Blair O'Neal @blaironealgolf
May Issue of Max Sports & Fitness Magazine. #GolferWorkouts #golf #sports #fitfam #fit #fitness #fitforlife #fitspiration #golffitness #instagood #health #sportsmodel #golftips #workout #lpga
Luke Donald @lukedonald
tbt to about 10 minutes ago. Getting ready for Round 1 of the PGA Championship. Got to #keepgettingbetter
Lexi Thompson @lexi
Pre workout lifting?! now really off to the gym #lovetraining
Graeme McDowell @graeme_mcdowell
Passing the time in our storm delay in the gym with my trusty steed!! #TeamGMac #RBCMcDowell
Belen Mozo @belenmozo
I won't have this face after a session on this little guy... ya verás como me@cambia la cara después de darme un paseito en semejante maquinita...
Rory McIlroy @rorymcilroyofficial
Home alone... So decided to work on my clean technique while watching the Miami Heat game! #multitasking
Justin Rose @justinprose99
Morning session at @PrimeHealthUK. Fun to throw some heavy things #thebeastKB
Rickie Fowler @therealrickiefowler
That morning sweat... feels good to get after it following my @coachnoss program over at @CoachJoeyD's gym #JoeyDGolf