U.S. Open
U.S. Open 2021: USGA, San Diego to unveil plaque honoring Tiger Woods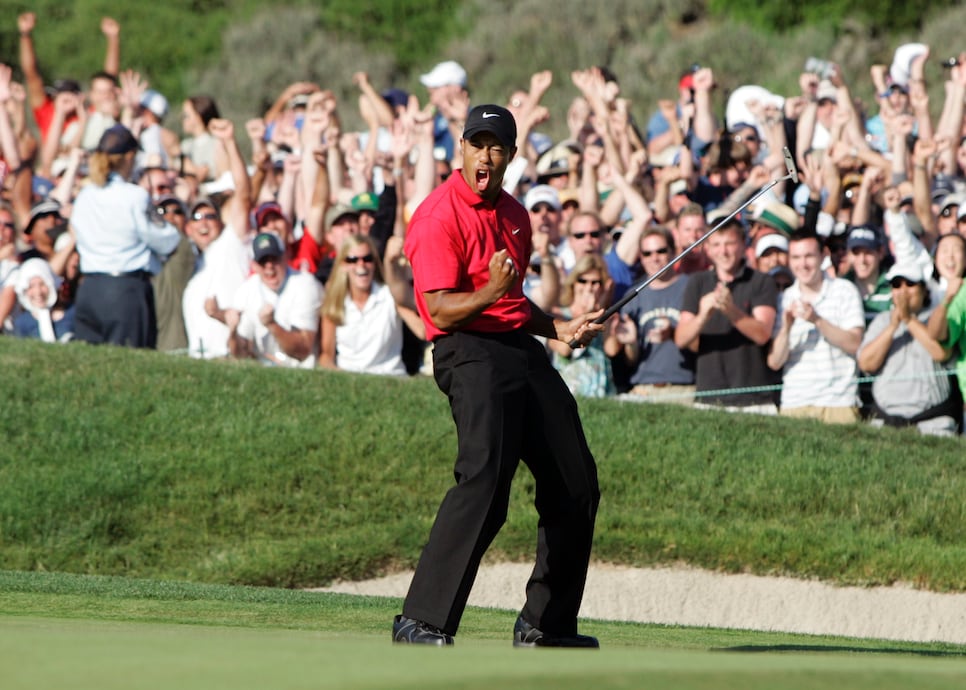 Tiger Woods is not at Torrey Pines this week. At least in person; there are plenty of reminders around this U.S. Open of what Woods did the last time the championship visited these parts. On Wednesday, one of the most indelible images from the week will be memorialized in perpetuity.
The USGA and city of San Diego announced Tuesday evening that a ceremony welcoming fans to Torrey Pines will include the unveiling of a plaque celebrating Woods' iconic moment at the 18th green during the 2008 U.S. Open. That would be the 12-foot putt that sealed a playoff date with Rocco Mediate, a putt Woods punctuated with double fist-pumps and a yell into the heavens.
Woods would go on to defeat Mediate in sudden death the following day. It was later revealed that Woods played with a double stress fracture in his leg.
The ceremony will be hosted by San Diego mayor Todd Gloria, San Diego city council president Jennifer Campbell and USGA president Stu Francis and hosted at Torrey Pines' 18th green.
Woods is recovering from surgeries following a car crash in February. He has not publicly stated a timetable for a possible return to golf.
MORE U.S. OPEN 2021 STORIES FROM GOLF DIGEST: